Mazepin's Mick move 'not too dangerous'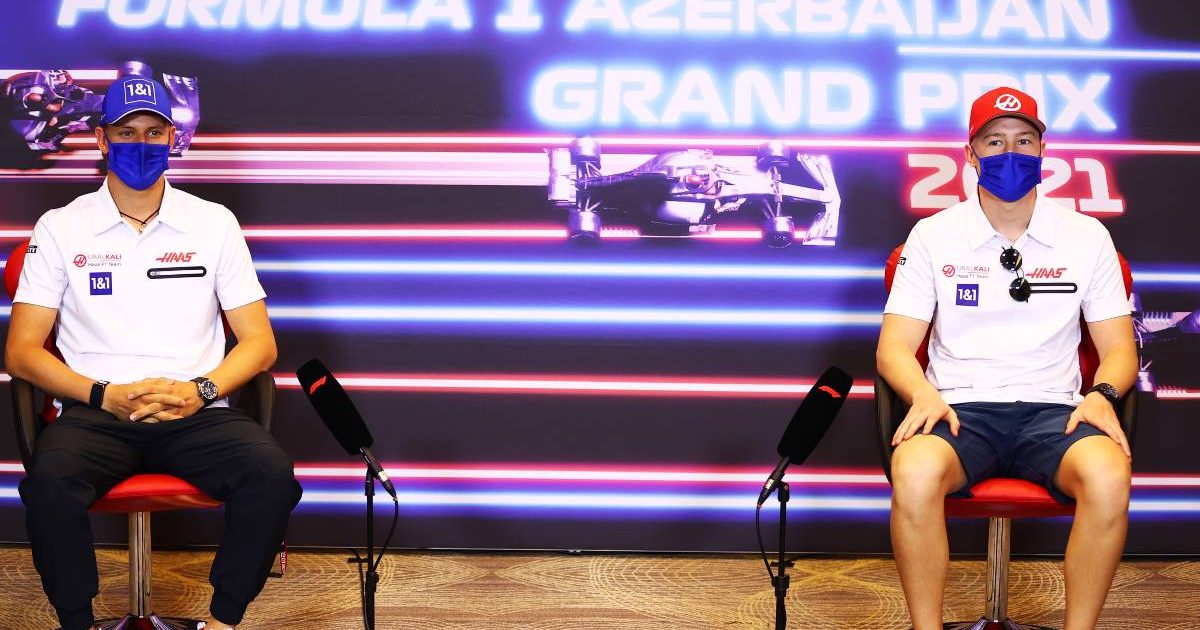 Guenther Steiner believes that the move from Nikita Mazepin in Baku that infuriated Mick Schumacher wasn't that dangerous.
On the final lap of the Azerbaijan Grand Prix, Schumacher had the run on his Haas team-mate and went to overtake him on the final straight.
The Russian made a late move to the right just before the German got past, angering Schumacher hugely.
"What the f*** was that, honestly? Seriously, does he want to kill us?" he said on the team radio after he crossed the line.
However, Steiner believes such comments were made in the heat of the comment due to adrenaline and doesn't think the move was particularly dangerous.
"I think it wasn't too dangerous in the end, just the emotion that is involved because of the high speed," he told RTL.
"I spoke to both of them because things like that have to be avoided. If it goes wrong, it goes really wrong. We settled everything.
"You both need to learn from it how to respond."
Check out the Haas collection via the official Formula 1 store
Close moment between the @HaasF1Team drivers! 👀

"Obviously, there was a situation on the straight, that was all resolved, and we've cleared the air" says Guenther Steiner.#SkyF1 #AzerbaijanGP 🇦🇿 pic.twitter.com/Ju3RiwcQD9

— Sky Sports F1 (@SkySportsF1) June 7, 2021
As the Italian said, he did sit down with his drivers following the incident and was pleased that Mazepin, after watching replays, admitted that he was in the wrong.
Given that, he doesn't feel the need to discipline the Russian or take the matter any further with him.
"Before he saw the video recordings, he perceived it differently. That was a misjudgment. And that was it," the team principal added.
"If there is an understanding in such things, you have to let them go, you can't pick on them. Otherwise, it won't be processed.
"At some point you have to say: We talked about it, the air is cleared, let's move on."
In fact, Steiner feels that continuing to mention it and issuing reminders to his drivers ahead of races wouldn't be useful, and would instead make the messages he wants to get across to them less effective.
"It is a balancing act," he stated.
"If you always say the same thing, you won't be heard. I don't do that. If there is something to discuss, I do it.
"I count on them to be so smart themselves and not to do anything wrong. They also know that I can get very specific and decide what they have to do."
Follow us on Twitter @Planet_F1, like our Facebook page and join us on Instagram!