Guenther Steiner on Nikita Mazepin and Uralkali axe: 'We couldn't take any other decision'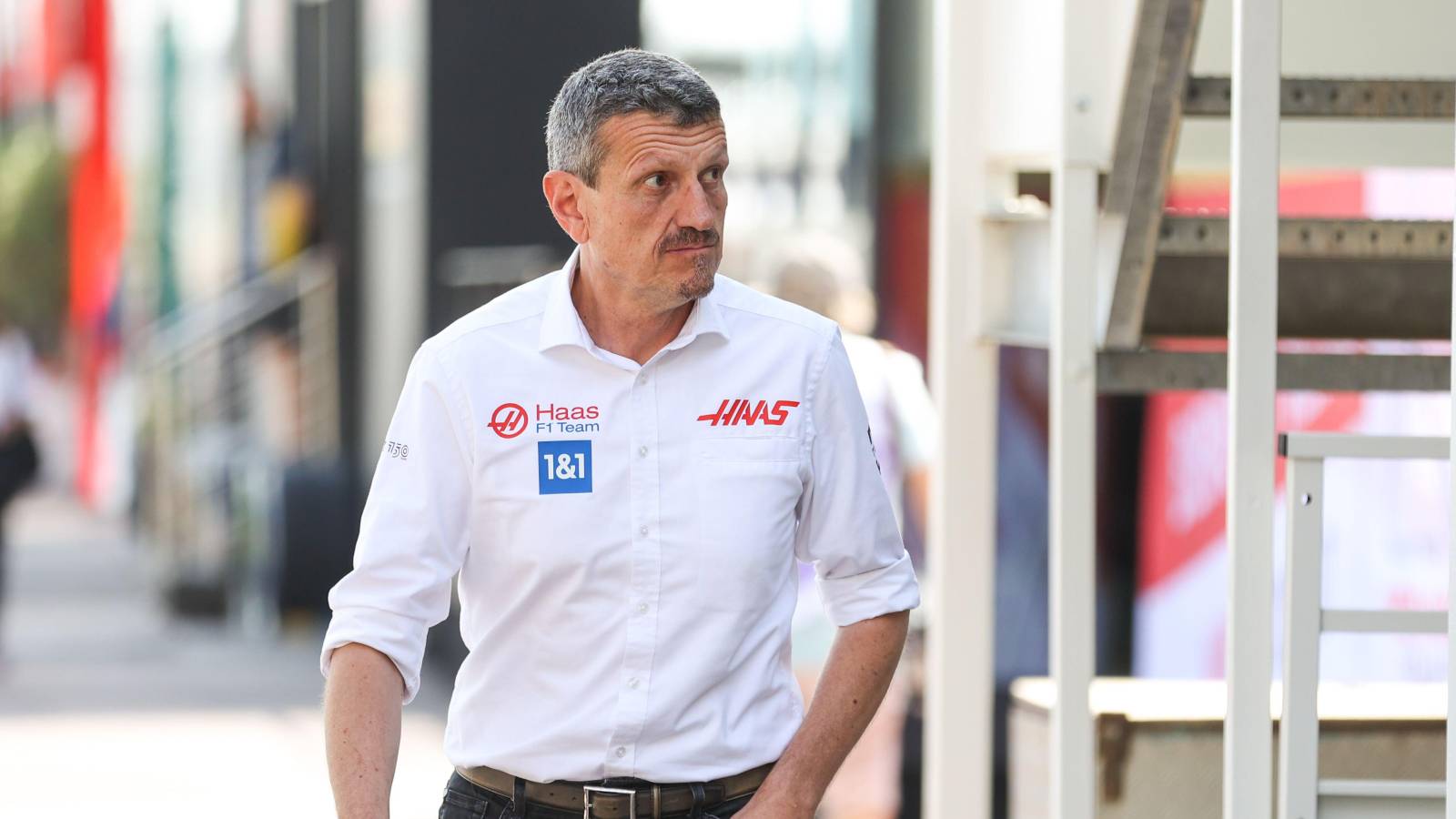 Guenther Steiner has stuck by Haas' choice to drop Nikita Mazepin and Uralkali and said they "couldn't take any other decision."
Shortly before the 2022 season, Haas again found themselves again with a headache when it came to their title sponsor after they decided to cut ties with Uralkali.
The Russian fertiliser producer and its majority shareholder Dmitry Mazepin have close ties with Vladimir Putin and Haas opted to drop their sponsor following Russia's invasion of Ukraine.
As a result, Nikita Mazepin lost his seat due to having only been there through his father's sponsorship of the team.
The affair came just three years after Haas had problems with then-sponsor Rich Energy. The face of the brand William Storey tweeted one day that they had dropped their sponsorship only for the company to deny Storey's claim.
The Uralkali axe proved to be a blessing in disguise as it allowed Haas to bring back Kevin Magnussen who scored a P5 in his first race back.
There were questions as to whether Haas' lack of a title sponsor for the 2022 season would have an impact on the team's ability to develop but Steiner said that was not the case.
"Not really," he told Speedcafe.com. "We couldn't take any other decision after the invasion of Ukraine. I think looking back, I think we did the right thing. But no, it didn't have any impact [financially].
"It certainly impacted the beginning [of the season]. There was a lot of work to be done to get back to where we wanted to be. But otherwise, once we got racing in Bahrain, you see how fast life in F1 is.
"There was never looking back, just let's get the best out of it. We've got an opportunity. It was a challenge. But the challenge gave us an opportunity. Let's focus on that and let's keep going."
Steiner will be hoping for far fewer sponsorship headaches as we head into the 2023 season with American money transfer company MoneyGram becoming the team's title sponsor.
On the opportunities the new partnership will bring as well as the financial, Steiner said he believes MoneyGram's sponsorship shows that "Haas is here to stay."
"First of all, it's not only the financials but MoneyGram is a very solid, good company which, although it is an American company, does 75% of their business globally.
"So the fact they want to be part of it shows how good F1 is and they chose Haas because they think we are on a good path.
"It shows to our employees, to the fans that Haas is here to stay because last year there were hard questions. I think we have now one of the most solid teams in the paddock. There are 10 solid teams on the grid and Haas are one of them.
"It's also a recognition of what we are doing, the fact they choose to go with us. MoneyGram is a solid company. So I think all in all, there are no negatives to MoneyGram, there's just positives."
Read more: Haas update team name and unveil new logo ahead of F1 2023 season