Steiner on team-mate feud: Rather now than next year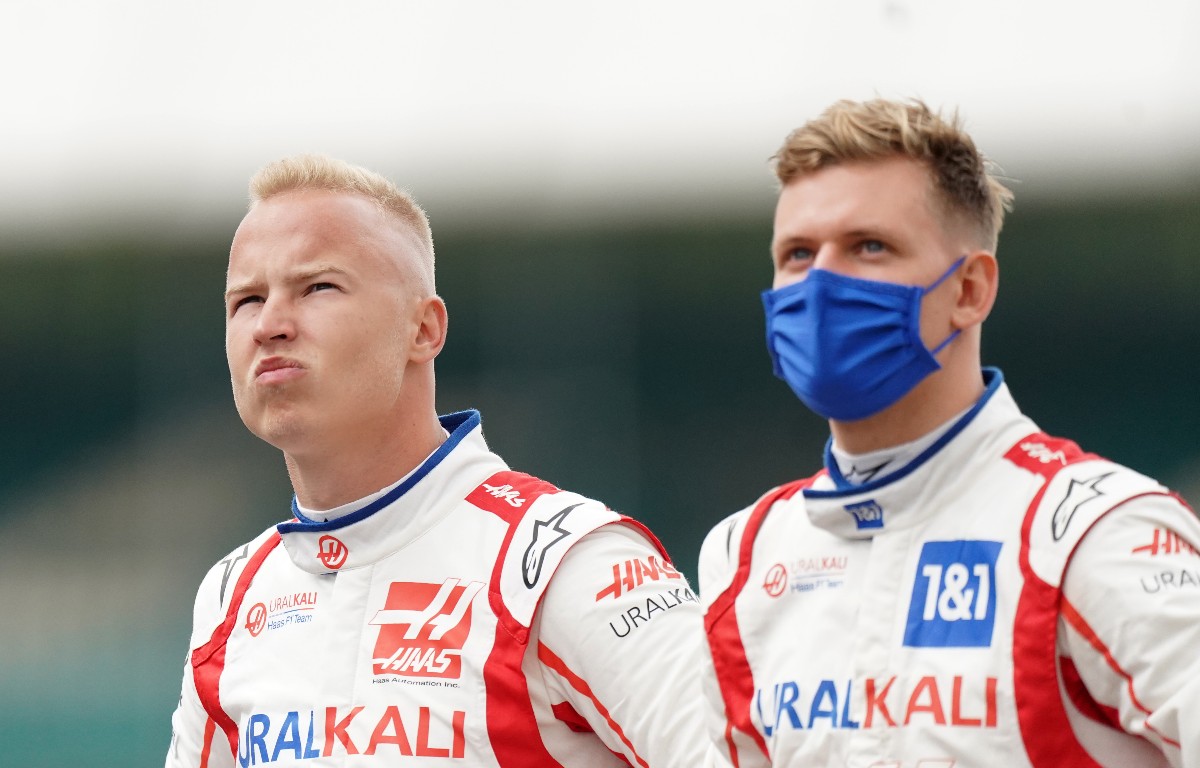 Following a testy weekend with his rookie drivers, Guenther Steiner says he'd rather this tension come to the fore now than next season.
Battling at the back of the grid in a Haas that wasn't updated, Mick Schumacher and Nikita Mazepin have had several moments between them – and not happy ones.
Schumacher accused Mazepin of a dangerous move on him at the Azerbaijan Grand Prix and felt his team-mate once again put him into trouble at the Dutch Grand Prix.
Mazepin, from his side, felt he was just responding to the German's own antics from qualifying.
Following qualifying at the Zandvoort circuit, he hit out at Schumacher for not adhering to team orders and passing him.
The Russian driver said: "I don't like people who are cheeky and who show their true nature in the battle for 19th place.
"As long as I drive in Formula 1, I won't tolerate that."
A day later, at the start of the Dutch Grand Prix, he cut across Schumacher to take a position, the German's front wing damaged in the process.
Schumacher accused him of pushing him "to the wall, and basically pushes me to go into the pit lane".
Steiner met with his rookie pairing after the team's post-race briefing to speak about what happened, and said they will "meet before Monza to see what we need to do to avoid this in future".
The Haas team boss admits this sort of tension-fraught situation is "never a good time to go through" as a team, but, he added, "I've been there before, we will sort it, and I think the timing, I'd rather have it now than next year, to be honest.
"We are in a position where at least we've got a little bit of time to sort it still.
"We have got nine races to go, we need to fix this. This is now a big task to do. And we will work hard at it."
Check out the Haas collection via the official Formula 1 store
Ralf Schumacher bluntly says Nikita Mazepin has "no place in Formula 1" while he continues to drive as he did at Zandvoort. https://t.co/d1895YLkwD #F1 🇳🇱 #DutchGP pic.twitter.com/6oU9Fr9HJy

— PlanetF1 (@Planet_F1) September 7, 2021
Schumacher, though, doubts that any amount of talking will resolve the situation.
"I don't think so, to be honest," he told Sky F1.
"It seems like he has this thing in his head where he wants to, by any costs, be in front of me.
"That's okay, I haven't anything against it. But I think if we go to the point where we defend very aggressively, against a team-mate where you don't have anything to gain, I think that is maybe not the right approach."
Haas have yet to confirm either Mazepin or Schumacher for next season but it is thought to be more of a formality than a question as to whether they will continue with the team.
What is happening at Haas?
What is happening at Haas?
Nikita Mazepin and Mick Schumacher seem to be having on-track and off-track battles.