Steiner 'won't sugarcoat' Haas' poor 2021
Haas team principal Guenther Steiner will not lie and say their struggles are easy to accept, but they have been no worse than expected.
The American-owned outfit decided to put full focus into the new regulations for 2022, meaning the downward spiral on which they have been over the past few years intensified this season.
With an all-new rookie line-up of Mick Schumacher and Nikita Mazepin formed, Haas have spoken of 2021 being an apprenticeship year for the pair in an underdeveloped and uncompetitive VF-21.
Haas have yet to get off the mark this season and without a big bundle of factors working in their favour as it did for Williams in Hungary, they look unlikely to move off the foot of the Constructors' Championship.
But while Steiner is not "sugarcoating" the fact their weak showings hurt, Haas nonetheless are in line with expectations.
"I think we did the best we could up to now. I mean, we knew and we weren't shy telling people already last year it will be a transitional year," he told Motorsport.com.
"I wouldn't even call it a bad year because it isn't a bad year if you know what to expect.
"Obviously finishing where we are finishing is tough every weekend, you know, I'm not sugarcoating that one.
"But knowing hopefully it will be better next year, that is what keeps everyone going in the team.
"Yes, on a Saturday and Sunday night they are not happy, but they know it will end and they keep their heads up.
"You know, that's the only thing I can ask these guys for, just every time when we go out with this car do the best they can because it will be very precious for next year.
"If you slack off now and say 'ah, we are not anywhere anyway, who cares if are a tenth slower or not?', but next year a tenth will make a big difference. So everyone is still focused to get always the best out of what we have got and that's the only thing we can do in the moment."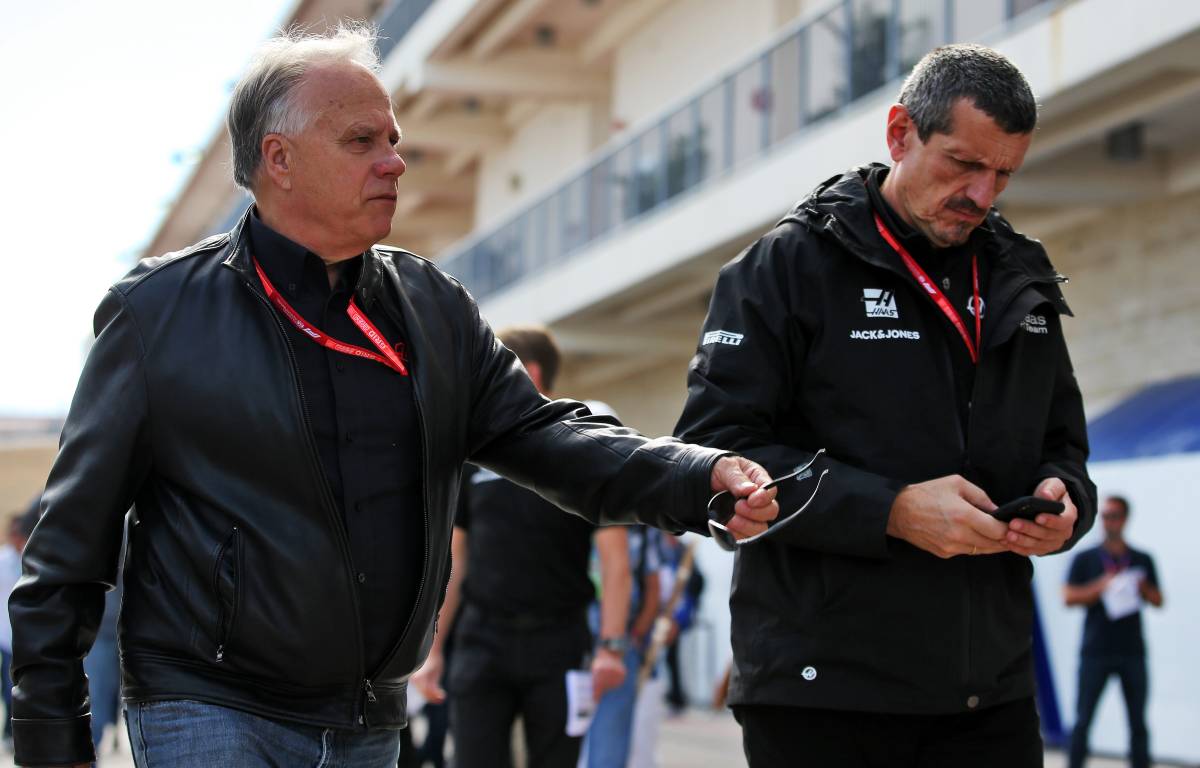 Check out the Haas collection via the official Formula 1 store
Steiner admits that right now, team owner Gene Haas is not "high-fiving me on a Sunday" but the situation and masterplan was made clear.
"When this was decided what we would do, I made clear this is what would happen," Steiner explained.
"And he told me 'you weren't wrong, Guenther, what you told me last year'. I mean, I'm doing this for quite a while now and I would say I could see this coming.
"But as I said before, the results we are having, it never fills you with joy. The day you're indifferent of the result [like this], you need to change jobs.
"Even if you know we are not any better because we didn't develop the car, we still need to always try to get more out than there is. That's what a racer does and so is Gene.
"For sure he's not filled with joy in the moment, but it's the same thing for him.
"Hopefully the season is over soon and we go into better times again. [Then] at least you have something to fight for."