Steiner: TD could 'completely change the pecking order'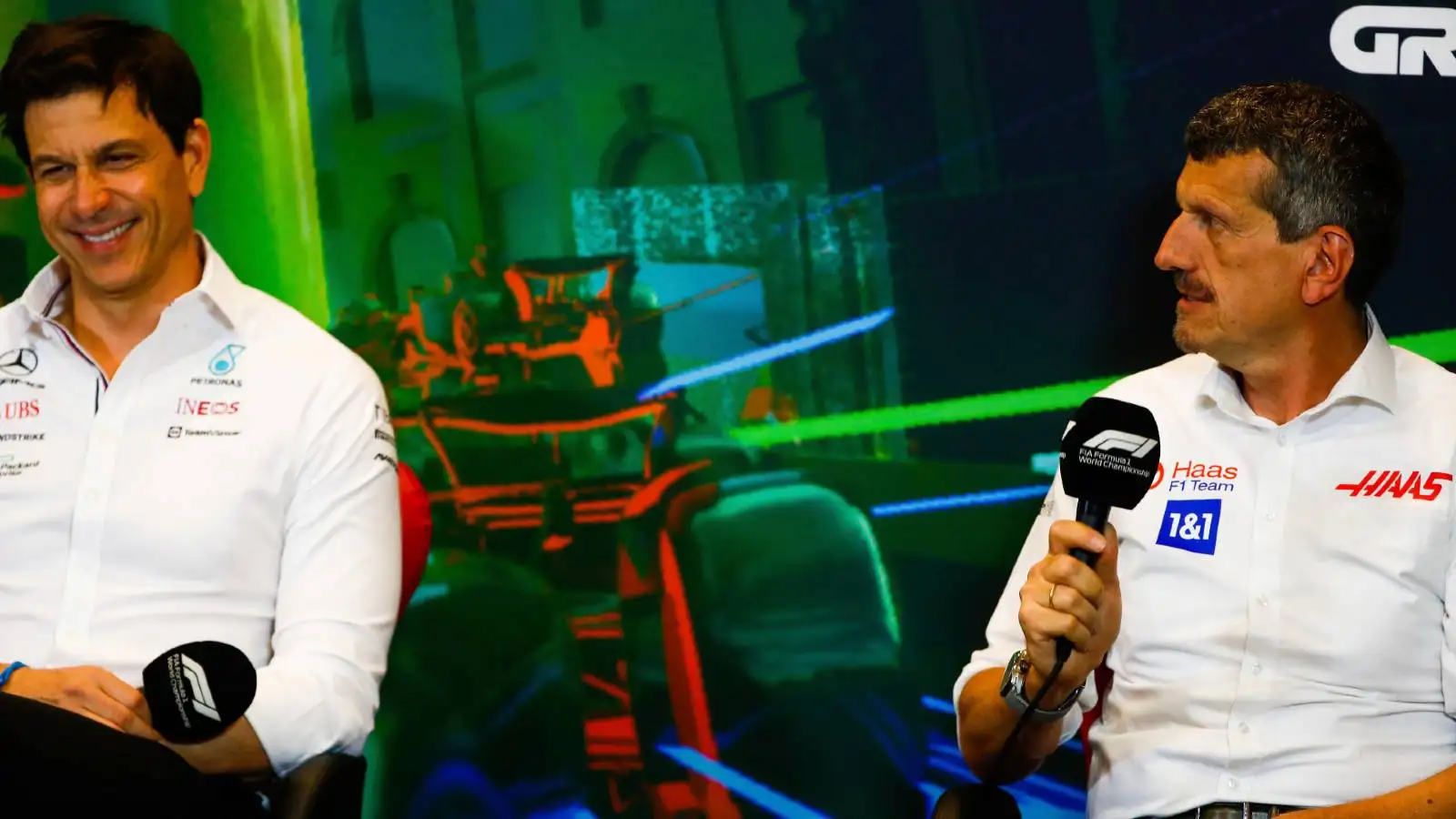 Guenther Steiner has suggested the new technical directive to try to eradicate the porpoising of cars could artificially affect teams' competitiveness.
A day before free practice for the Canadian Grand Prix, the FIA issued a Technical Directive informing any team that cannot achieve a "safe set-up" for their cars they must raise the ride height by 10 millimetres as reported by Auto Motor und Sport.
It came after teams and drivers had called for action after an Azerbaijan Grand Prix dominated by the bouncing effect and how it had afflicted some more than others, with Mercedes' Lewis Hamilton suffering severe back pains from an extreme example.
Although Sky Sports broadcasters Craig Slater and Ted Kravitz have both claimed the directive could harm Mercedes as they may have no option but to raise the ride height and thus lose performance, Haas team principal Steiner is not so sure.
Mercedes wanted FIA changes to address porpoising, but the announcement may end up counting against them. #F1 https://t.co/0SXsxdgktF

— PlanetF1 (@Planet_F1) June 16, 2022
"It's like, I don't know how many years ago, in the middle of the season we had a change of tyres," Steiner, whose team are currently eighth in the Constructors' World Championship, told reporters.
"Something like this, you change something fundamentally and it could change the pecking order completely. Is that really fair?
"Some of the cars are pretty bad but there is a solution – just raise the ride height but then you go slow. Who wants to go slow?
"Yes, it's a safety factor but just raise your ride height. The measurement of this is to find where it's dangerous without changing the regulations, to find the limit of something.
"Everyone is still trying to figure it out in the best and most meaningful way."
Steiner also questioned why the measurements due to be taken will be recorded during two hours on Friday practice day.
"Investigating is something I don't have an issue with, why would I? If there is so much being made out of [the porpoising] and there is something behind it, it's the right thing to do to find out what it is before you make a decision," said the Italian.
"The more data, the more information you have, the better qualified the decision you can make afterwards."
Put to Steiner that trying to establish parameters before FP3 would not be easy, he said: "It's a little bit optimistic but we will find out.
"You need to start somewhere. If they say 'okay, we were too optimistic', imagine if there is a number set after FP2 and someone doesn't achieve it, then what do you do? You exclude them? I don't know."