Steiner: Qatar GP one of Haas' best races this year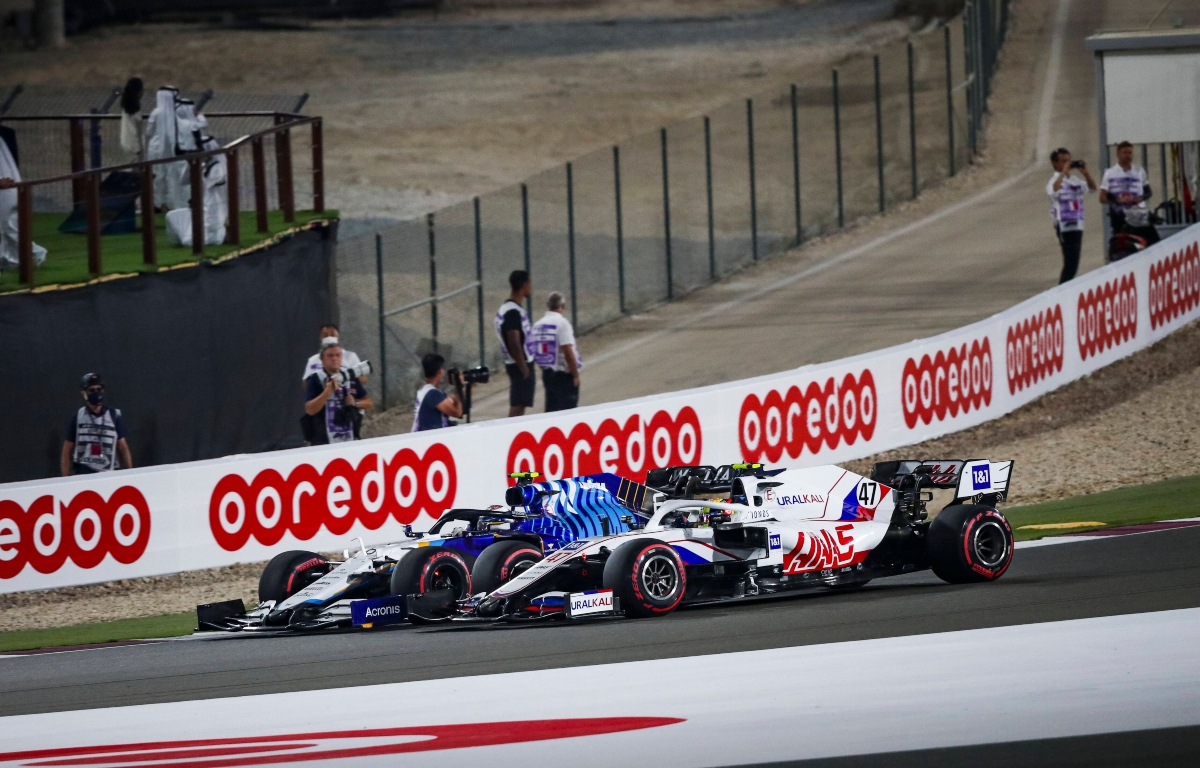 Guenther Steiner says the Qatar Grand Prix was right up there with Haas' best races of the 2021 season.
As has been the case at every other round in this campaign, the American team failed to score any points in Qatar, but there were some positives to take for Steiner and co.
In qualifying, Mick Schumacher was just two tenths slower than Nicholas Latifi and Antonio Giovinazzi, while the German was able to fight with Williams and Alfa Romeo at some points in the race.
Things didn't go as well for Nikita Mazepin, with the Russian comfortably bottom on both days, but Steiner feels both drivers performed well and says it was a good weekend for the team.
"The race today was one of our better ones this year, if not the best," said the Haas team boss.
"Both drivers did a good job – Mick was fighting with the Williams and Alfa Romeos which is unexpected. We didn't get by them but at least we were in the mix, which was good for the whole team to see.
"Nikita also did a very, very good first part of the race, keeping up, thinking that he only did 15 laps with the car before going into the race and never driving the car with a full fuel tank.
"With the other Williams stopping earlier and being on a different strategy, it got a little bit difficult therefore he fell back."
The @haasf1team never cease to amaze me. Words cannot explain how much I appreciate their hard work, especially these past three weeks. You deserve all the credit in the world!! Thank you!!🙏🏼 #MSC47 pic.twitter.com/kShZLTq0Jq

— Mick Schumacher (@SchumacherMick) November 22, 2021
It's been a difficult first year in Formula 1 for Schumacher with him rarely able to fight drivers from other teams given the poor machinery he has at his disposal.
He enjoyed being able to do so last time out, and puts the improvement down to hard work from the team.
"It was good, and we can be happy with what we achieved. We made the strategy that we chose and committed to work," he said.
"The start was pretty decent, we got Latifi at the beginning. The performance of the car was there, and we were right in the window. We were very close to the Alfas which is what we were expecting but on the other hand, not from the beginning of the year.
"It's down to our teamwork committing to understanding the car as well as we do and having to work with what we have. We're still now finding new things, finding new ways of improving."
The end is finally in sight for Haas
Only two more races and Haas are counting the days.