Steiner 'not a big fan' of qualy crash rule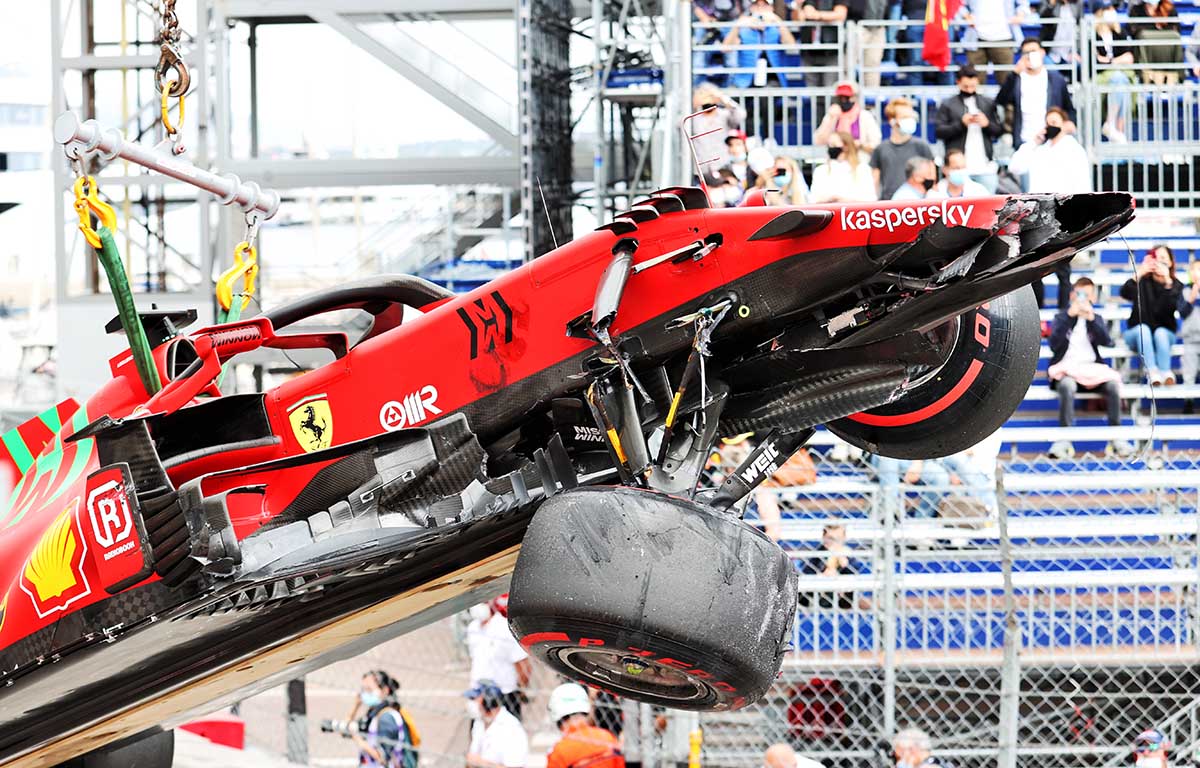 Guenther Steiner says he would prefer to find another way to finish qualifying after a car crashes, instead of the IndyCar rule that has been mooted to be brought to Formula 1.
After Charles Leclerc's shunt in Q3 at Monaco brought out the red flag, he simultaneously preserved pole position for himself as drivers behind could not complete their final flying laps.
Leclerc has not been accused of any foul play involved in his crash, particularly of the kind Michael Schumacher and Nico Rosberg received when gaining pole in 2006 and 2014 respectively, with the Monegasque driver being unable to start the race at all as a result.
With the grid having been neutralised after the red flag, FIA race director Michael Masi has confirmed that they will be looking at whether or not a rule used in IndyCar will be brought over to F1.
In IndyCar qualifying, if a session is red-flagged and cannot restart with enough time for drivers to set new lap times, the driver responsible for the red flag has their fastest time deleted.
Haas team principal Steiner, however, believes that teams and drivers take a risk by going out late in qualifying and the incident is just a part of what happens in a qualifying session.
Rolling out for Race Week! 🇦🇿

🔜 Baku#HaasF1 #BakuGP pic.twitter.com/7DLgHExkEP

— Haas F1 Team (@HaasF1Team) May 31, 2021
F1 TV are offering PlanetF1 readers 10% off their Access and Pro subscriptions! Click here and use the code PLANETF10 at checkout*
*offer expires midnight on Sunday, June 6
"I wouldn't be a big fan of that one if it was to be implemented," Steiner said in Haas' Azerbaijan Grand Prix preview.
"It obviously came up because Charles Leclerc hit the wall pretty hard on his last run in qualifying, but obviously it was not intentional.
"If it had been, the FIA would have seen that, it's very easy to see that on the data if somebody's done something intentionally. I don't think there's a need to start this discussion.
"What if instead of a red flag there was only a yellow flag and some people slow down and not some others – do we still cancel the lap of the guy who brought the yellow out?
"It's worked for a long time as is, and it's happened once, especially in Monaco where it's very easy to crash by the way, I don't think it's a problem we need to fix at the moment. It's part of the risk you take though if you go out late in qualifying.
"If people had gone out earlier maybe it wouldn't have happened. I think if somebody does something on purpose there should be consequences, but this wasn't the case in Monaco."
Follow us on Twitter @Planet_F1, like our Facebook page and join us on Instagram!