Steiner: F1 doesn't need clearer racing guidelines
Following the Austria controversy, Haas principal Guenther Steiner says consistency is needed, not clearer rules.
The stewards handed out several debatable penalties at the Austrian Grand Prix, with the one dished out to Lando Norris receiving the greatest scrutiny.
As Sergio Perez tried to pass Norris around the outside of Turn 4, he ended up in the gravel and tumbled down the order, and the stewards saw that as Norris pushing Perez off the track, resulting in a five-second penalty and two superlicence penalty points.
Perez would later get two five-second penalties for similar incidents as he defended against Charles Leclerc.
But Steiner does not believe it is the rules on wheel-to-wheel racing which need clarifying, instead the stance taken just needs to remain consistent.
"I don't think we need clearer guidelines; I think we need consistency and I'm always in favour of letting people get on and race," he said in Haas' British GP preview.
"Some of the decisions taken, I don't fully agree with but so it will be."
Focus now though switches to Silverstone, and the introduction of a brand new race weekend format.
For the first time the grid for the British Grand Prix will be decided via sprint qualifying, a 100km sprint race where the starting order will be decided by the regular qualifying format on Friday.
Ahead of its debut sprint qualifying has drawn mixed reactions, but Steiner is all for giving it a go.
"I am looking forward to it because it's something new and something new always gives opportunity and hopefully we can be a part of that," he stated.
"I think the success will be if the fans like it. At the moment I think it's a good format but if there's something we can enhance, and the fans embrace it, that would be good and then I would say let's do more of it."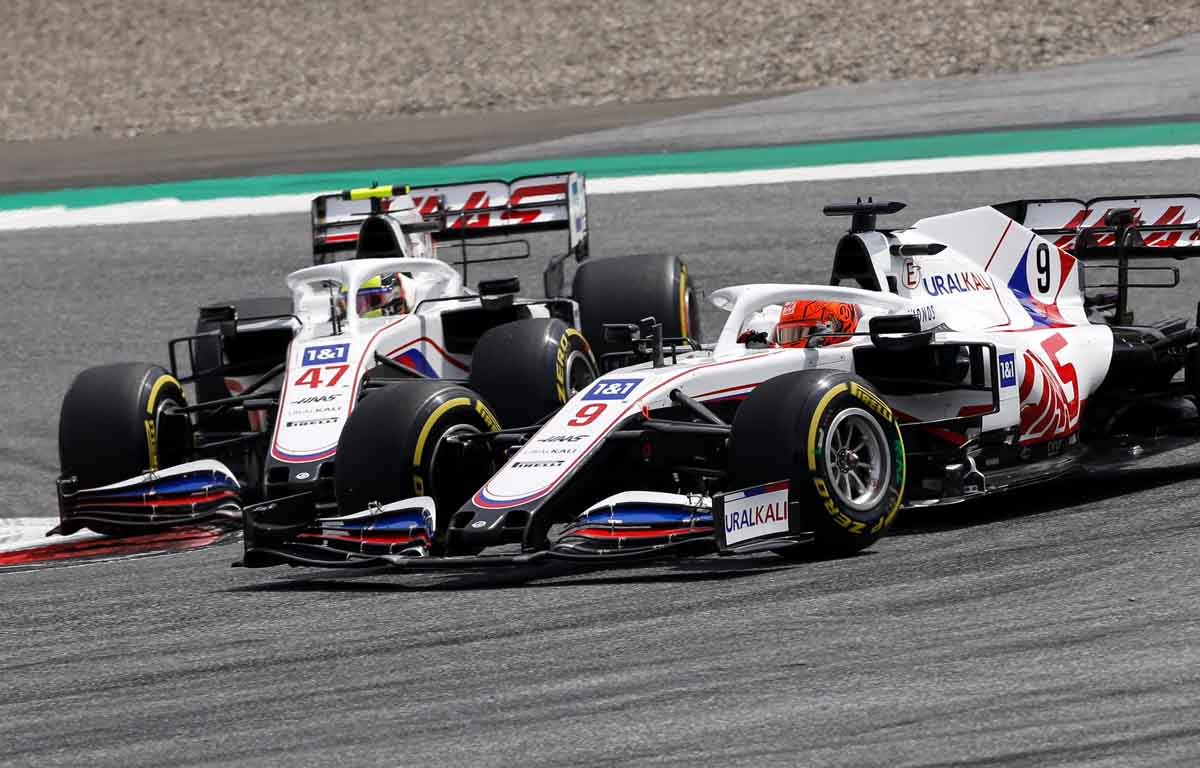 Check out the Haas collection via the official Formula 1 store
For a team like Haas which has languished at the back of the grid this season, sprint qualifying represents a chance for them to start higher up the grid for the British Grand Prix if incidents occur ahead.
And so, Steiner expects his drivers Mick Schumacher and Nikita Mazepin to "race hard" in search of progress in sprint qualifying, but he will tell them to keep their cars on the track first and foremost.
"I think for sure the drivers will race hard because in qualifying everyone races hard and this is like a sprint race which defines the qualifying positions," he said.
"On Sunday, when points are at stake, you want to be in the best position to start the race as you can. From our side, this year it's all about learning so running the race, having a few more race starts during the year because of the sprint qualifying format will be an advantage next year.
"On the sprint, I will tell them to keep their noses clean and keep the cars on the track."
Follow us on Twitter @Planet_F1, like our Facebook page and join us on Instagram!