'Fantastic opportunity missed for reverse races'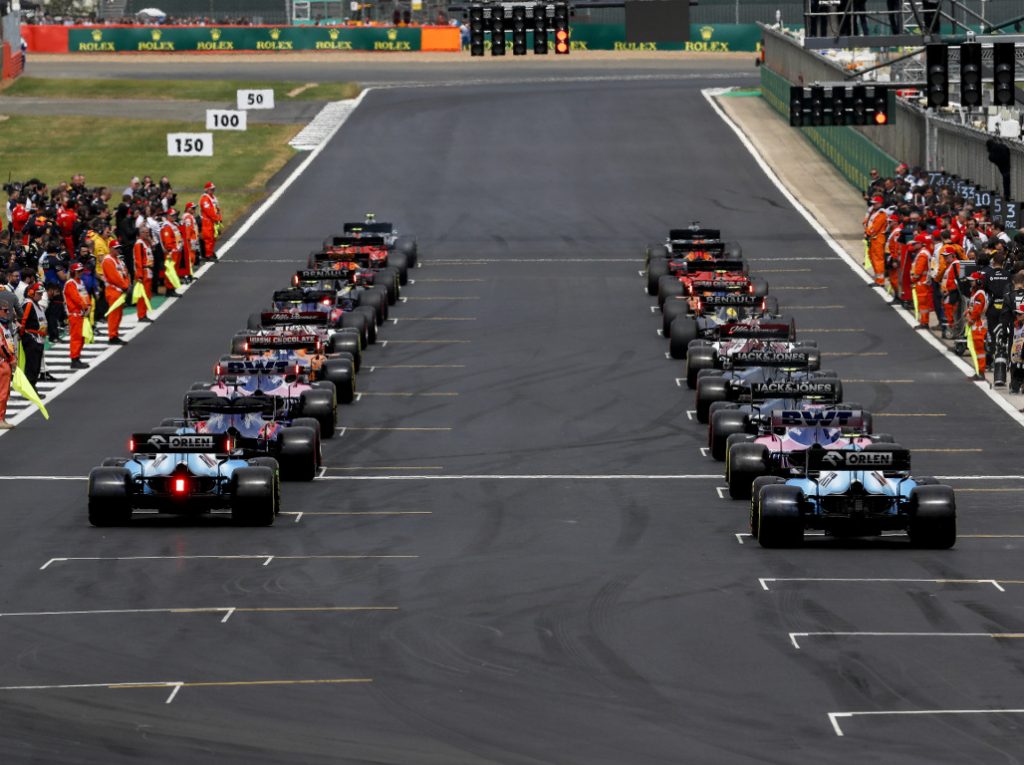 Formula 1 has missed a "fantastic opportunity" to try something new with reverse grid races, that's according to Guenther Steiner.
With the sport on hold for more than three months after the start of the 2020 championship was delayed, there was talk of trialling reverse grid races at the sport's double headers, Austria and Silverstone.
Nine of the 10 teams agreed to the plan, wanting to try something new. Mercedes voted against it.
As F1 rules stated there needs to be unanimous agreement to change a race weekend format, Mercedes' single vote decided the matter.
Haas team boss Steiner says the sport missed a trick.
He wrote in a column for The-Race: "I think there will be little change from what you see this weekend and how it will be next weekend.
"And that's why the idea came up about reversing the grid; so we are not doing the same at the same track getting the same result because that's not exciting.
"For me the opportunity to have the reversed starting grid on the second race would have been a fantastic opportunity in the circumstances.
"It's the first time where we go to the same circuit twice in the same season, and this could have allowed us do something different and just try it out to see if it is better or not.
"If it's better we invest more in it, if it doesn't make a difference or if it gets controversial, we just don't do it anymore."
Celebrate the return of F1 with 25% off annual F1 TV subscriptions! Click here to subscribe
The Austrian urged Formula 1 to try new ideas, implement new plans and see if things can be done different.
He continued: "We shouldn't try to go back as quickly as possible to what we were before – we should utilise this time to make progress and to learn about things: what can we do different? Because we have to do some things different now, like all of us have to live life differently.
"We should take the opportunity to keep our eyes wide open to look for opportunities instead of asking when can we go back to like it was before.
"There were basically nine teams in favour, but Mercedes wanted to safeguard their position, which is understandable as they have to look after themselves because they are for sure in a worse position if we reversed the grid.
"I can understand that, but sometimes you need to agree to something to at least try it. There was a risk that maybe they wouldn't win the race, but perhaps it would make Formula 1 better.
"People would get a practical opinion about it, not just a theoretical one. Maybe the fans like it and we go forward and do it and it just becomes a part of what we are doing. We need to be brave enough to make changes to make it better.
"Nobody wants change normally but we have a fantastic opportunity – we shouldn't try to go back to our old habits as quick as possible. We should try to develop new habits."
Follow us on Twitter @Planet_F1 and like our Facebook page.