Guenther Steiner: Romain Grosjean was either a very good driver or a very bad one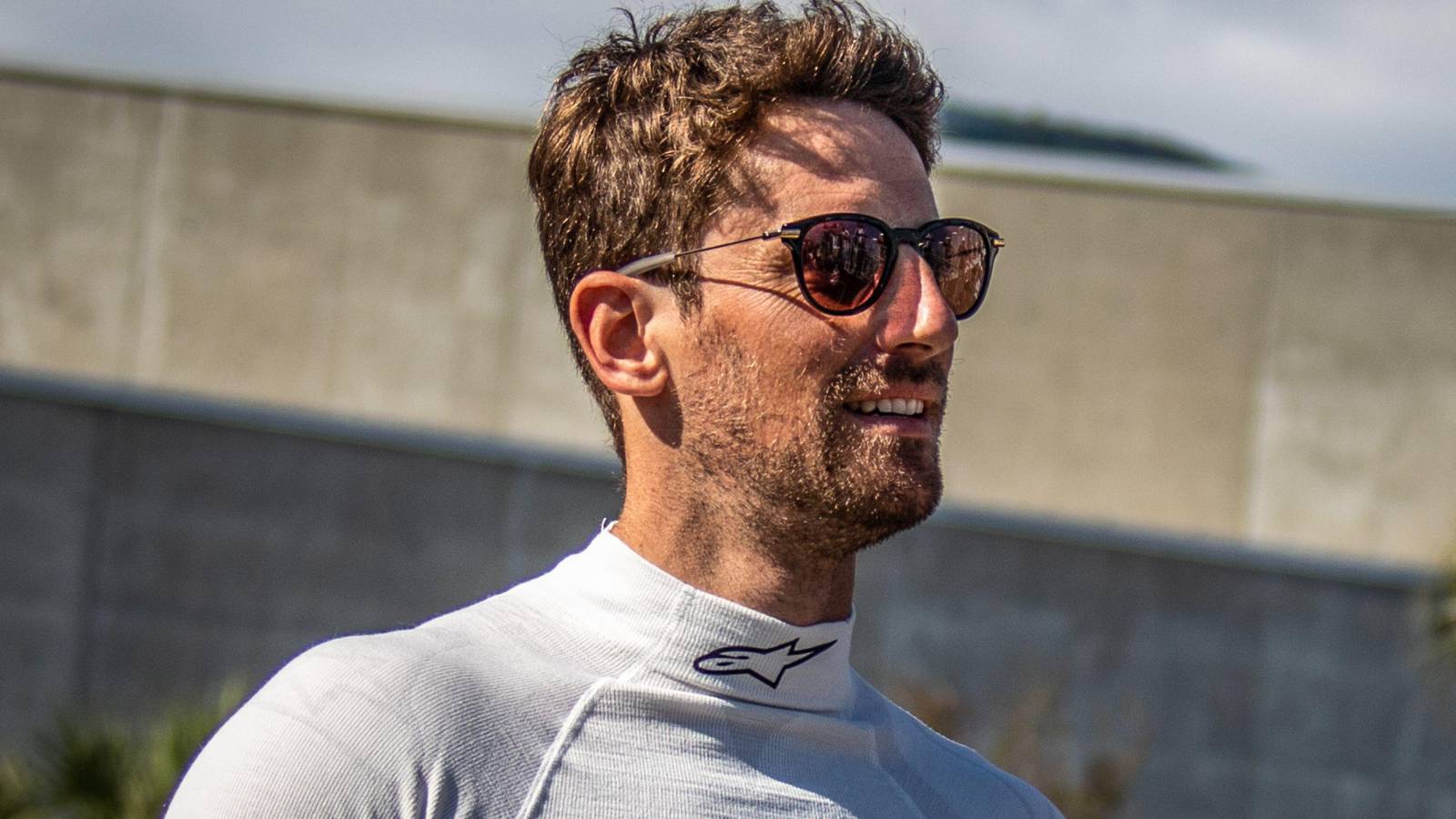 Guenther Steiner said the version of Romain Grosjean which appeared on track depended on whether or not he was on a good or bad 'Romain day'.
Grosjean spent five seasons with Haas from when they entered Formula 1 back in 2016, with he and Steiner striking up a long working relationship as driver and team principal.
The Frenchman was a 10-time podium finisher upon his arrival at the American team, but he would not be able to add to that tally in cars which largely ran in the midfield in his time there – his best finish being a P4 return at Austria in 2018.
But among the highs were also some lows in terms of driving performances, some of which left his former boss perplexed as to how his form was able to fluctuate so much on occasion – even coining a term for it.
"I would say so," Steiner told Formula 1's Beyond The Grid podcast when asked if he feels he got the best out of Grosjean as a driver overall.
"Romain, I mean, we all know that he is a very good driver on a good Romain day, but he can be a very bad driver on a bad Romain day, you know.
"I mean, I think that is his character, you know. I mean, sometimes you think when he drove for us is 'how did he do this?'
"A quali lap, he could put a stunning lap down, and then sometimes as we had it, you know, in Baku, when he spun out from nowhere, it's like, how did he do that? You know, going to the grid in Brazil ending up in there is like, Romain, how did he do that? It's the same.
"Positive or negative, it's just one of these things. It's Grosjean-ing, you know?"
The return of long-time team-mate Kevin Magnussen to Haas in time for 2022 then led to the inevitable follow-up of whether or not Grosjean had been considered for a Formula 1 return when Nikita Mazepin's departure was confirmed, but Steiner explained that his contractual situation in IndyCar had just been tied down beyond the following year with Andretti Autosport.
But when presenter Tom Clarkson pointed out that Magnussen was able to get out of a contract in sportscar racing with Peugeot to return to Haas, Steiner retorted: "I think it was different because Romain, he wanted to make a change of life, and I got to know Romain over the years pretty well, so I know he wanted to make a change of life.
"He took all his family to the States, he had a plan for his life. But Kevin I knew, it's Kevin, you know, he didn't have a real plan. You know, he was living – so he was enjoying life.
"Romain had a plan and he had this contract with Andretti which he was very proud of, a multi-year contract with Andretti, he wanted to go to the States, do IndyCar. He did IndyCar before; he was very positive.
"I said, I don't think I can persuade him to do something, it would have been difficult."
Read more: Daniel Ricciardo on the factors that will dictate whether he ever returns to F1 grid