Steiner won't be 'scapegoat' for Schumacher's struggles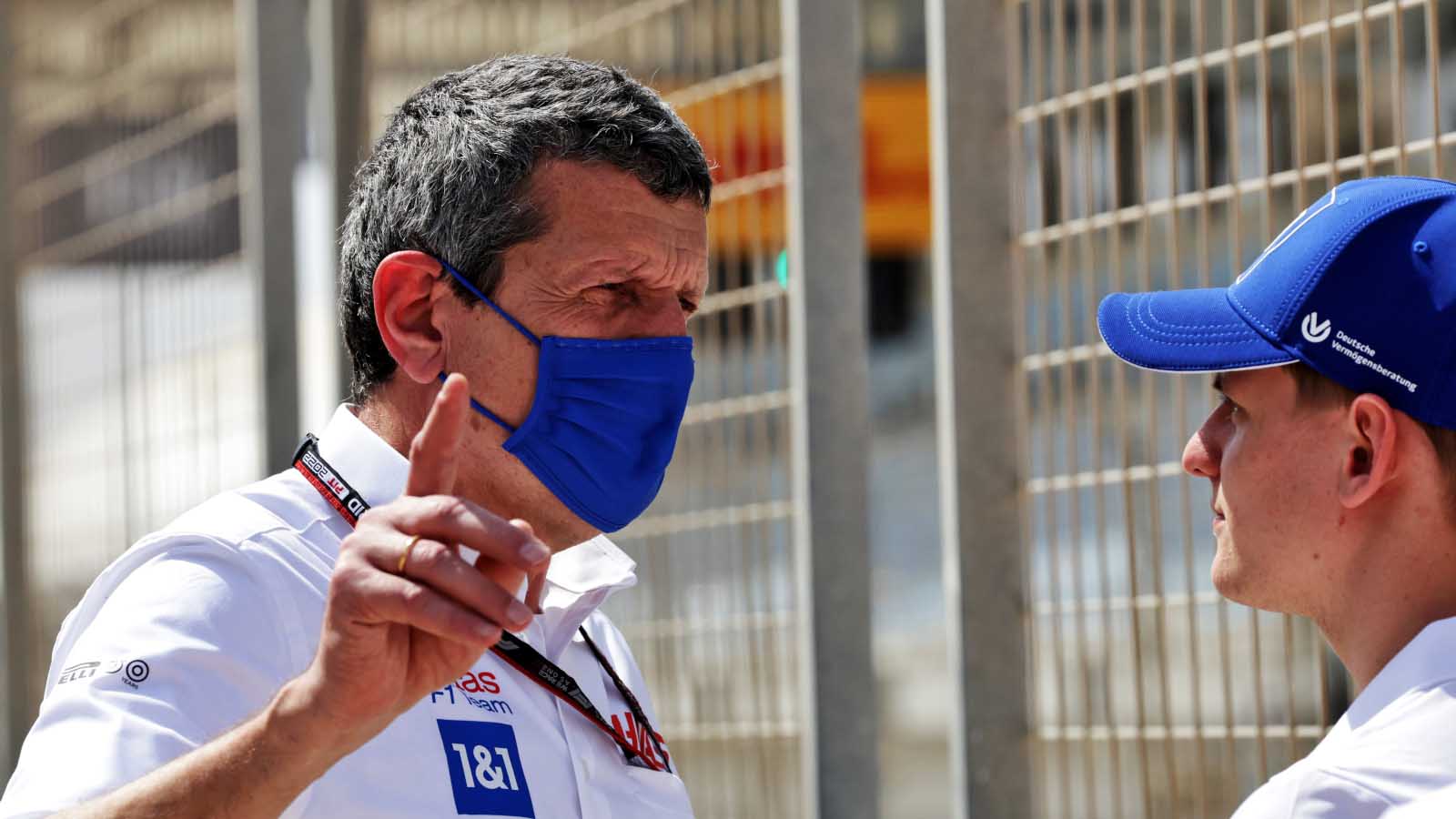 Guenther Steiner has said he's not going to take blame for Mick Schumacher's problems so far this season, insisting that the team has not placed "unnecessary pressure" on him as he looks to improve, while emphasising that "everyone is expected to perform" at this level.
Schumacher is yet to get off the mark this season in terms of points, while Kevin Magnussen has had a much more positive time of things on the other side of the Haas garage since his return to Formula 1.
Schumacher, meanwhile, has suffered two serious accidents so far this year, with his car breaking in half after crashing out in Monaco.
In the time of a budget cap in Formula 1, Steiner admitted Haas are now behind on bringing new parts to their car as they had not anticipated producing replacement parts at the rate they are currently.
The Haas team principal has thrown his support behind Schumacher once more, and hopes to see his fortunes improve.
Swapping fishing for driving! 🎣🔀🏎️

This will be @SchumacherMick's first time racing in Montreal, but he's been to Canada before to watch the race 🇨🇦

His pre-race Q&A is here 👉 https://t.co/HXlQQR20is#HaasF1 #CanadianGP pic.twitter.com/ndAHGd1h4x

— Haas F1 Team (@HaasF1Team) June 16, 2022
"I'm not going to be the scapegoat for the fact that things haven't gone as planned for Mick this year," Steiner explained to Sky Deutschland.
"The fact that he has no points is a fact. The two accidents too. No team would be happy about that. But it's complete nonsense that we put Mick at a disadvantage or under unnecessary pressure.
"The team doesn't ruin any chances on purpose. Nothing better can happen to us than Mick scoring points.
"I have no problem with Mick. But he has to understand that Formula 1 is a competitive sport in which everyone is expected to perform. If I put my arm around one of my drivers, he won't be half a second faster."
Schumacher had a cleaner weekend overall in Azerbaijan. He qualified last for the first time in his Formula 1 career, but kept out of trouble and brought the car home in P14.
While that would not normally be a result to shout about, Steiner thinks it is a "step forward" in his current circumstances.
"It's clear that a driver is a bit unsettled after two accidents like that," Steiner said. "It's also clear that Baku is a place where that can easily happen again. And Montreal is not much better in that respect.
"Mick wanted to avoid another accident at all costs and finish the race. That's why the finish was already a step forward.
"Mick must now keep his cool and bring calm back into the system. External ricochets won't do him any good. I'm not going to let an issue that isn't really an issue bring unrest into the team."