Steiner told that public comments do Mick no favours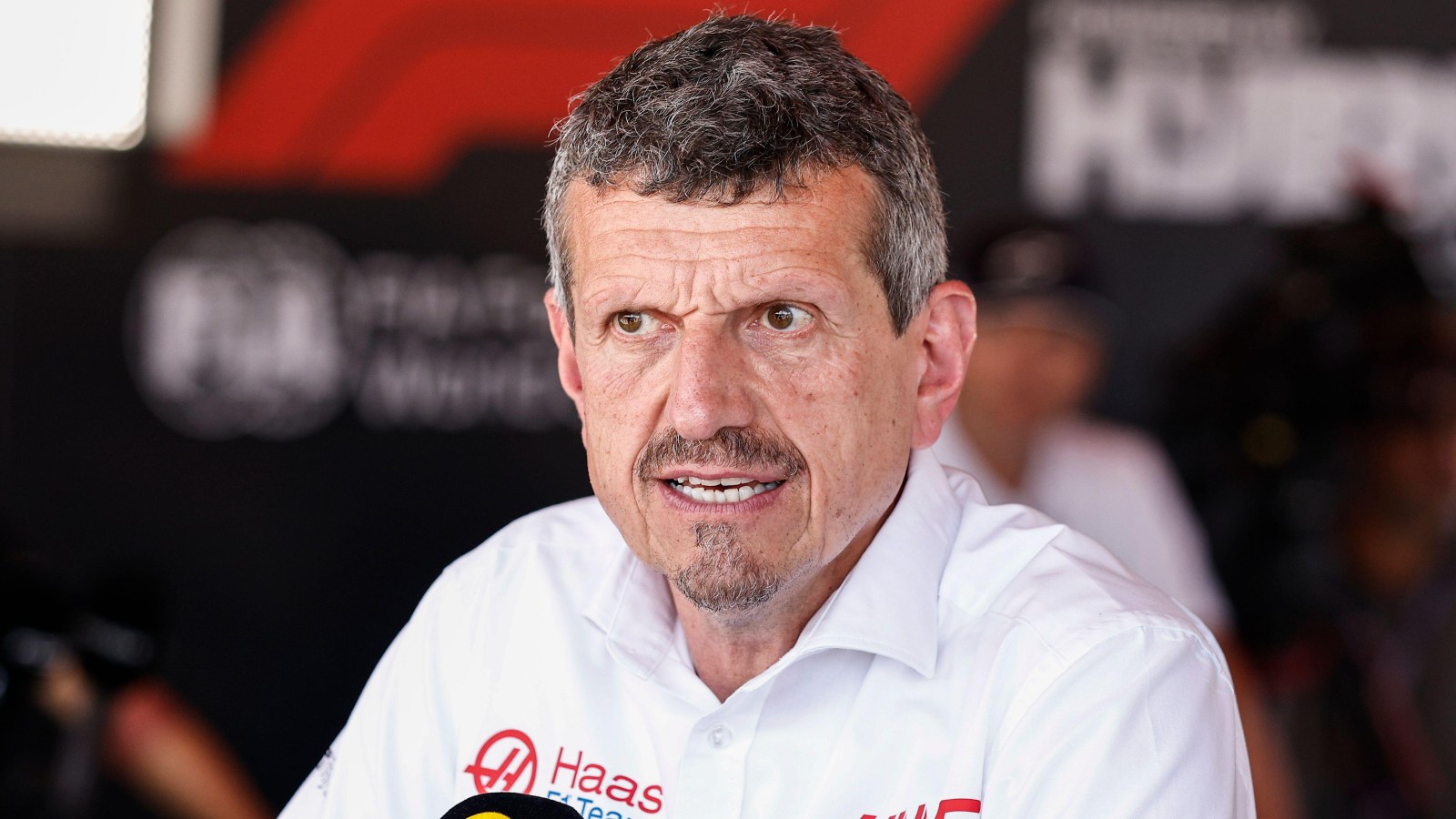 Haas team principal Guenther Steiner has been told to watch his comments in the media after he hit out at those on the outside "splitting the camp".
With pressure building on Mick Schumacher and his future both in the team and the sport, Steiner told Sky during the Azerbaijan Grand Prix weekend that pressure from the outside was "splitting the camp" and was "not good for Mick".
The 57-year-old also said he was "trying to keep the pressure off Mick" – but has been accused of doing the exact opposite with his comments.
Sascha Roos, a commentator for Sky's Germany F1 coverage, said the Haas team boss contradicted himself and has made life harder on Schumacher by highlighting the pressure from outside.
"Steiner contradicts himself," said Roos. "If I want to keep the pressure off, I don't build up pressure in public. Even if he certainly meant it differently, in his leadership position he naturally has to be careful how he phrases things.
"He has been in the business long enough and knows every word he says is turned around three times and can then be interpreted in a certain direction."
On to the next one #MSC47 pic.twitter.com/K0Dgz6k7g9

— Mick Schumacher (@SchumacherMick) June 12, 2022
Schumacher finished 14th in Baku with only Nicholas Latifi crossing the line behind him, and is now the driver with the sixth highest amount of entries in F1 without scoring a point.
While last year's point-less season could be explained by the slow Haas car, Kevin Magnussen has shown this year's car does have pace, leading some to question whether Schumacher has the ability for this sport.
Roos did show sympathy for Steiner though and said it was natural to be emotional if a driver does not meet expectations.
"Steiner is very emotional in his way. Sometimes it bubbles out of him," said Roos.
"At the end of the day, he didn't quite cut a good figure there. It's obvious Mick Schumacher doesn't perform the way he expects himself to in the first place and that the team hopes for him. And that you as a team boss are interested in doing as well as possible is also clear.
"He won't change his management style anymore because he believes he is successful with it. And he wasn't that unsuccessful with it in his career. The question is whether his style is still up to date today. And that is something you can definitely doubt."
Schumacher himself has been quiet about his form, saying: "The whole weekend was difficult, the practice sessions weren't good. But 14th place is okay."