Guenther Steiner's tell-all book 'Surviving to Drive' set for release in 2023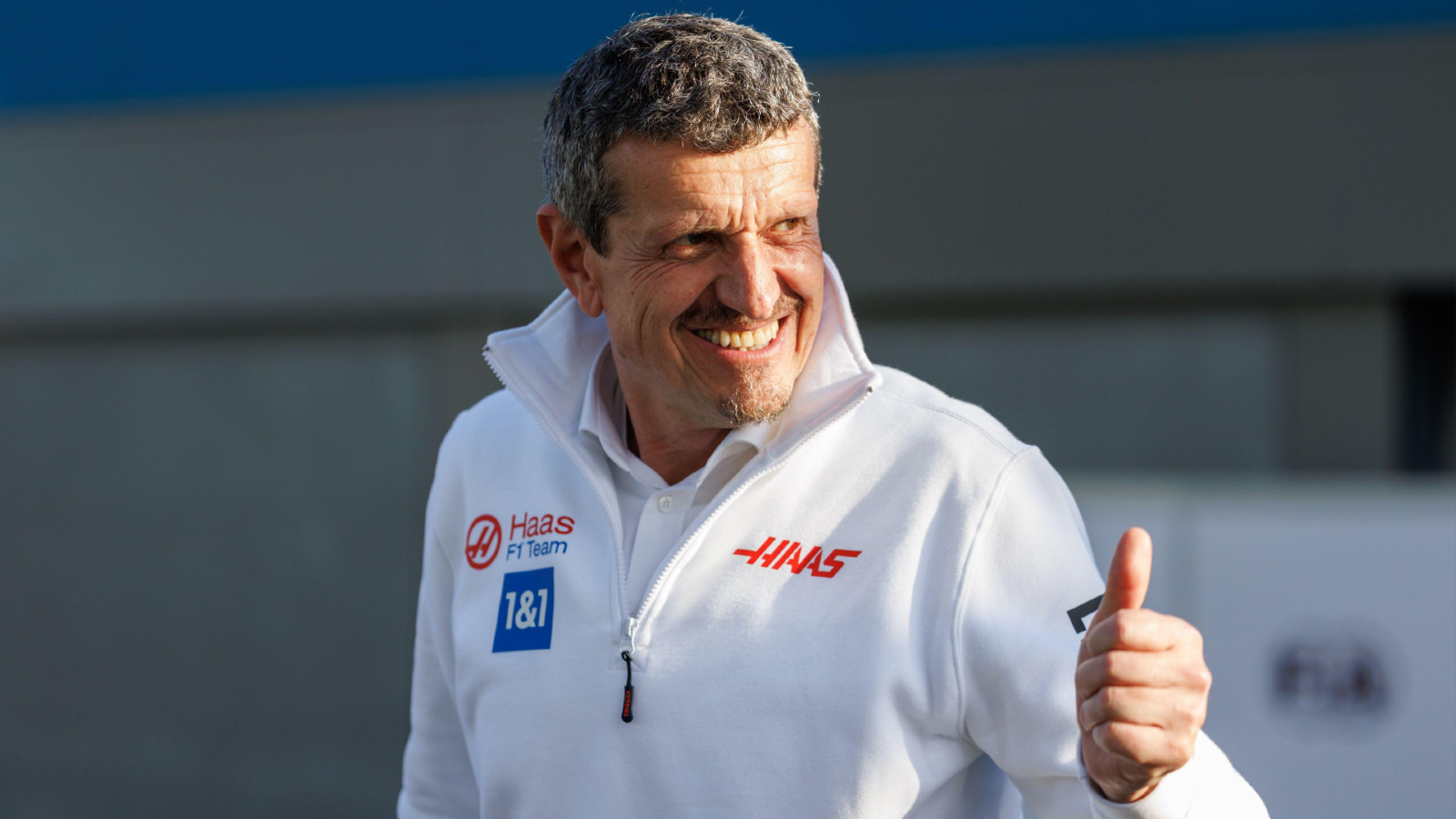 Haas team boss Guenther Steiner will release a behind-the-scenes account of the 2022 Formula 1 season, as he publishes his first book during the coming months.
Steiner will be the star of the upcoming 'Surviving to Drive' book, penned by the man himself, when it's released to the world in April 2023.
Transworld Publishers, part of the Penguin Random House media group, have picked up the UK & Commonwealth rights to Steiner's book, which the Haas team boss wrote as an ongoing diary throughout the 2022 F1 season.
As the first season under the sweeping new technical regulations, Haas enjoyed a far more competitive season than they had in 2020 and '21, with both Kevin Magnussen and Mick Schumacher scoring points – the Danish driver, in particular, picking up some eye-catching results early in the year.
Guenther Steiner
In his book 'Surviving to Drive', Steiner will take readers behind the scenes of Haas' 2022 F1 season, with the Austrian 'taking fans on the thrilling rollercoaster of life at the heart of high-stakes motor racing'.
"People talk about football managers being under pressure. Trust me, that's nothing," a quote from Steiner said.
"Pressure is watching one of your drivers hit a barrier at 190mph and exploding before your eyes…"
Coming April 2023, Guenther takes readers inside Haas F1 Team for the entirety of the 2022 season in his first book 'Surviving to Drive', showing what takes place behind the scenes in running a Formula 1 team.

Available to Pre-Order from Book Sellers soon. pic.twitter.com/y3GRvDGDSH

— Haas F1 Team (@HaasF1Team) December 1, 2022
With the F1 season now concluded and the pace of his work life slowing a little until 2023 gets underway, Steiner was understandably enthusiastic about the prospect of releasing his maiden book.
"I don't think I could have picked a more active year than this one to document some of the many things a team principal has to go through in Formula 1," he said.
"I've never looked at keeping a diary before and, while I like to look forward, it's been fun to look back over this year proofing this book again and reflecting on the many highs and lows we've encountered at Haas F1 Team.
"Ultimately the highs stand-out more, from Kevin Magnussen's points-scoring return in Bahrain to Mick Schumacher's first points at Silverstone, through to the team's first-ever pole position in Brazil and our eighth-place finish in the Constructors' Championship – it's been quite the season.
"It's the hard work of everyone on our team that has returned us to the fight in Formula 1 and I can't thank everyone who's a part of Haas F1 Team enough for their efforts and dedication. I hope people enjoy this insight into our 2022 season and hopefully, they'll come along for the ride in 2023 when we look to build on this year's successes."
Guenther Steiner capitalising on the Drive to Survive effect?
It's perhaps no surprise that Steiner is releasing a book, given his immense popularity since his very first appearance on the Netflix show Drive to Survive.
His book's own title is a strong nod to the effect the Netflix series has had on his own life, with his expletive-laden, no-nonsense approach to being an F1 team boss winning him plenty of fans during the four seasons of the show so far.
Some of Steiner's memorable quotes from the show included "We could have looked like rockstars, but now we look like a bunch of w**kers," after a calamitous 2018 Australian Grand Prix, as well as, "He does not fok-smash my door!" after Magnussen's angry departure from a meeting at the 2019 British Grand Prix.
With fans clearly eager to learn more about F1's idiosyncratic team boss personality, Transworld will publish the book in hardback in April 2023.
"In a sport of big egos and measured public appearances, Guenther is a complete breath of fresh air," said Henry Vines, Editorial Director at Transworld.
"He speaks his mind and is wonderfully affable, indiscreet, and entertaining. l am thrilled that he has channelled those qualities into his first book, and we can't wait to publish it."
Read More: How 'rock star' Guenther Steiner crashed Haas website for four hours