Steiner warns K-Mag: Don't go near Hamilton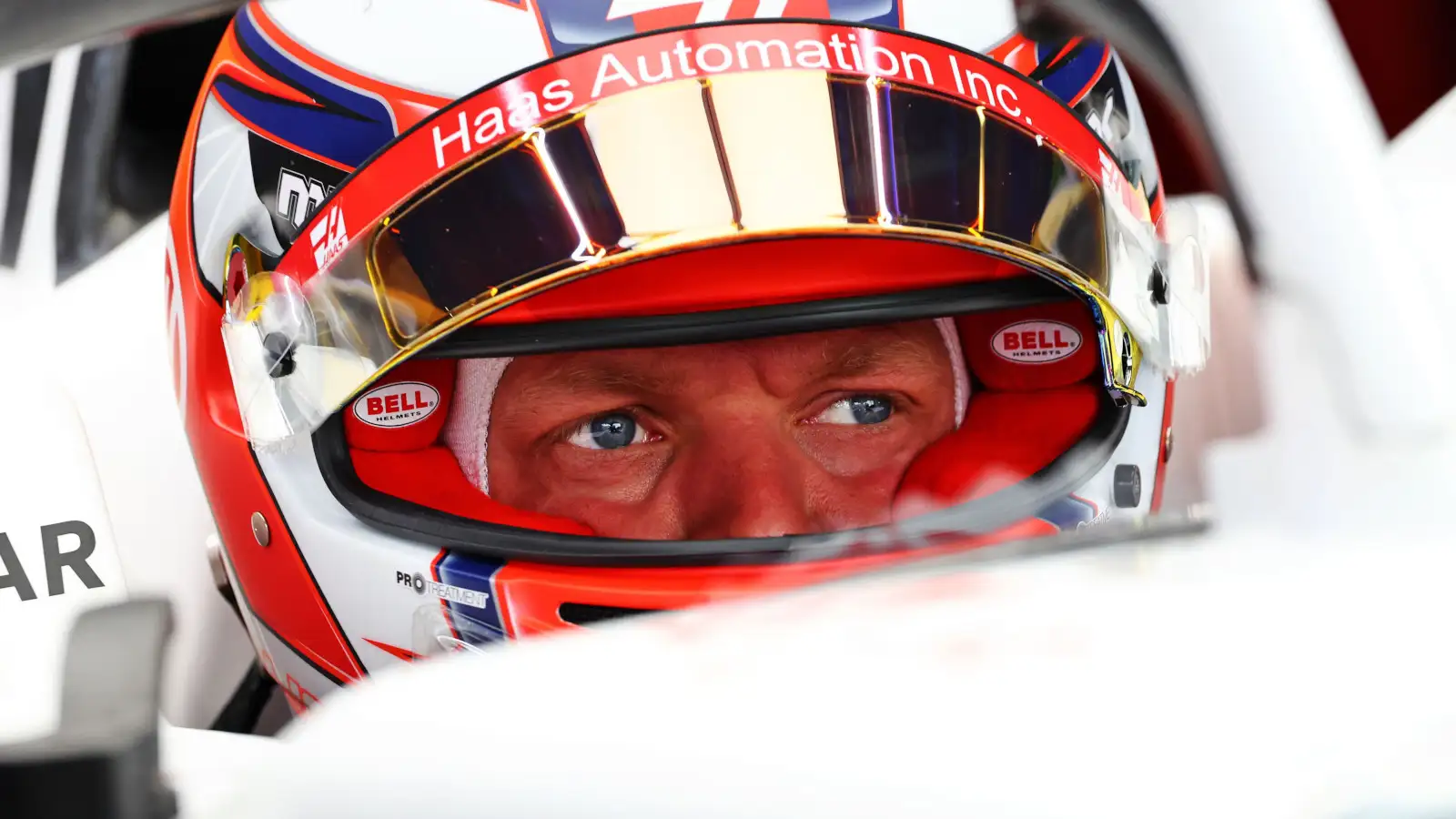 Twice losing out to Lewis Hamilton in opening lap contact, Guenther Steiner says the only advice he has to offer Kevin Magnussen is "don't go near Hamilton".
Magnussen and Hamilton tangled through Turn 4 at the Spanish Grand Prix, the Haas driver initially accusing the seven-time World Champion of deliberately running wide before later changing his view, saying "that's not what happened".
Both drivers suffered punctures in that incident, Magnussen finishing the race down in 17th place and two laps down on the race winner.
Fast forward to Canada and there was again opening lap contact and again Magnussen suffered a result, the Dane left with a broken front wing.
He was shown the black-and-orange flag after Esteban Ocon complained that it was dangerous, Magnussen again unable to recover and crossing the line in 17th place.
Magnussen will line up P17 for the British Grand Prix on Sunday, well away from Hamilton on this occasion, but it begs the question: Does Steiner feel his driver needs to change his approach on the opening lap of the races?
The Haas team boss replied to GPFans: "No. I always say, if I have to manage the start and the first lap for the driver, it is difficult to do.
"They need to know what they are doing and I think they know what they are doing.
"It [contact] can happen. Kevin knows now, third time, don't go near Hamilton because, to be honest, both times, he has paid the consequences and normally that doesn't happen.
Magnussen is carrying damage to his front wing after an opening lap skirmish with Hamilton#CanadianGP #F1 pic.twitter.com/NiY6FutxcB

— Formula 1 (@F1) June 19, 2022
"But if I have to tell a driver that you have to do this and this at the start because the start could end up, I don't know.
"You can tell them what to do, to go slow. Yeah, try telling them to go slow at the start.
"You know where you will end up and maybe somebody bumps into you.
"It is one of those things. I have been doing this for long enough and I tell the guys to do the best job they can and keep out of trouble.
"But can they guarantee it? No way. You are not in control of the other 19 cars."
Magnussen is unlikely to run into Hamilton on the opening lap on the British GP, the Dane P17 on the grid while Hamilton is lining up fifth.
Torquing Point: Changes in the standings to come
Henry and Sam speculate how the busy month of July could change the landscape of both the Drivers' and the Constructors' Championships.