Steiner tells his rookies: You just think about driving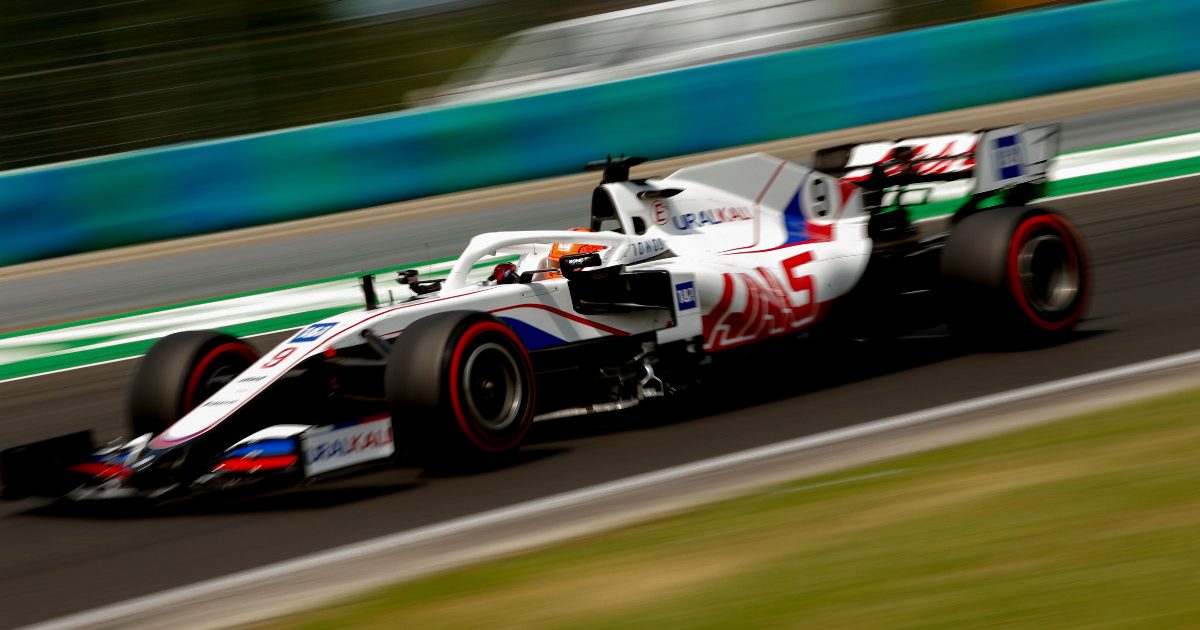 Mick Schumacher and Nikita Mazepin need only "think about driving" with Guenther Steiner telling his rookies someone else will do all the rest.
Making the leap from Formula 2 to Formula 1 this season, 2021 was always going to be a year of learning for Haas' all-rookie line up.
How steep that curve would be, though, was exacerbated by Formula 1's call to reduce pre-season testing to three days.
That meant the drivers had just a day and a half each in the car before taking to the track for the season-opening Bahrain Grand Prix.
Both Schumacher and Mazepin had several notable moments in the first half of the season, the Russian driver earning the moniker of 'MazeSpin' while Schumacher has been lambasted by his team boss for two big practice crashes.
But while Steiner reckons the step up from F2 to F1 was perhaps bigger than either he or his rookies expected, he feels they are catching up "quicker" than he thought they would.
Check out the Haas collection via the official Formula 1 store
Yep, we're gonna say it… IT'S RACE WEEK 🤩🇧🇪🤩#HaasF1 #BelgianGP pic.twitter.com/m7paF0xTCQ

— Haas F1 Team (@HaasF1Team) August 23, 2021
"I knew they came well prepared from Formula 2, [but] what I realised is how big the step actually is from Formula 2 to F1," he told Motorsport.com.
"I would say that for everybody. And then if you go back and look at the guys who came in from F2, they all took a little bit of time to get used to it. It's not only the driving, it's the whole surrounding.
"I think on the driving side, they both catch up quicker than I thought they would be. But the rest of it, it takes a bit of time to get accustomed to have so many people looking after you and doing things for you.
"They all think 'oh, I need to do it myself…' Yeah, you did it in F2, because there weren't 10 people around you doing every little bit.
"No, no, somebody else will think about it, you just think about driving a race car and working with your engineers to get the best out of the race car, the rest is looked after.
"Understanding what certain changes do on a car … these are the things they need to learn, because what they change there influences their performance on the track. And that is what they will be judged on, you know.
"And maybe they came in and thought it was a little bit easier on that side, or 'the engineer will sort it out'. No, you need a driver as well."