Guenther Steiner tears into Mick Schumacher in 'Surviving to Drive' book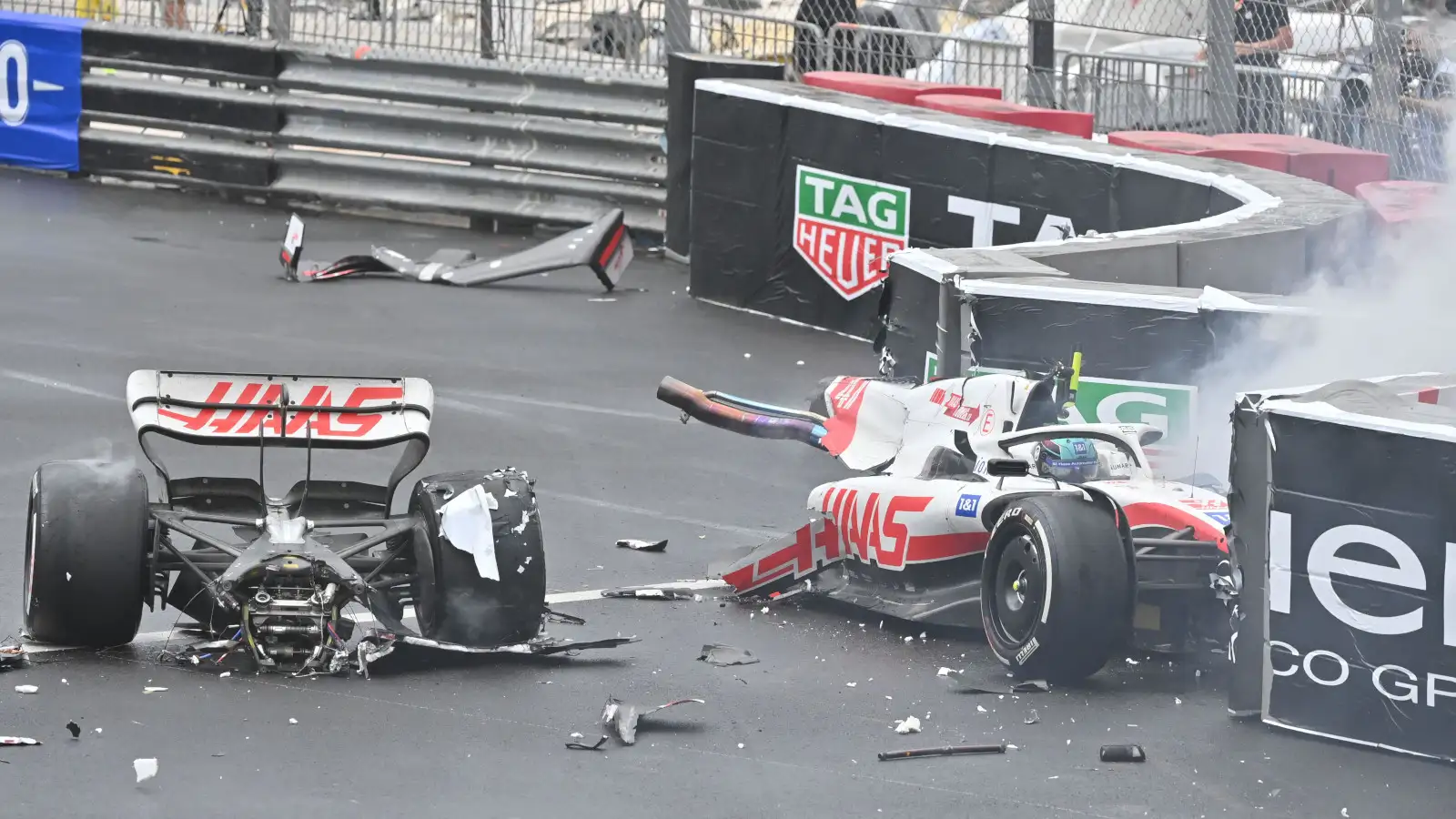 Guenther Steiner has admitted Mick Schumacher's crash in Monaco was the first time he had doubts about his driver.
The young German was in his second season with the American team when he crashed heavily in Monte Carlo, ripping his car in two and handing the team another costly repair bill.
It was not the only incident in Schumacher's season and came at a time when Haas were contemplating whether or not to extend his contract beyond 2022.
Haas would ultimately opt against it, choosing instead to bring in the experienced Nico Hülkenberg while Schumacher joined Mercedes as reserve driver, and while Steiner said the team's decision was not solely down to the crashes, he admitted the Monaco incident was the first time he realised something was not right.
In his new book entitled Surviving to Drive, Steiner writes a day after the race, admitting he was too angry to add to the diary on the Sunday.
"And now we get on to Mick," the Haas boss wrote. "Jeezoz [sic], where do I start?
"The first time a driver writes off a car in a season due to human error, you have to forget about it. It's just one of those things and at the end of the day, s**t happens sometimes.
"The second time it happens you think 'hang on, something's not right here.'
"The cost and the effect it has on our chances of scoring points is one thing but what about the dangers to the driver and other people? Nobody ever mentions that.
"I know I could go on about it but we have a good car this season and I've run out of excuses for things like this.
"'He crashed again Gunether?' the board will say. 'What's the point of having a good car when you don't score any points and keep wrecking them?'
"What can I say to that? Nothing. Having a good car quickly turned into a double edged sword for me and one of the main reasons for this is that we keep on foking wrecking them, or should I say one driver does. The driver who hasn't scored any points yet and who is one of only two left on the grid right now."
Throughout the book, Steiner's relationship with Schumacher becomes an increased focus as the Haas boss takes criticism most notably from Mick's uncle Ralf and German media.
Steiner does not see things the same way but took issue with how unconcerned Schumacher seemed after the Monaco crash, suggesting the driver was "unable to appreciate the gravity of the situation."
PlanetF1.com recommends
What on earth is going wrong at Ferrari and how can they fix it?
Eddie Jordan accused Toto Wolff of 'weak management' in Hamilton v Rosberg war
Adrian Newey future: Christian Horner delivers bad news to F1 rivals
"I'm not saying that nobody else at the team makes mistakes. We all do. This isn't good enough though. Mick seems unable to appreciate the gravity of the situation at least publicly, which is also worrying.
"He talks like it's just one of those things and there is no fault anywhere. If you fok up, admit that you foked up, apologise and then try and improve. That's what he needs to do. Although I'd prefer if he just stopped crashing.
"Mick's excuse for the crash was that in order for him to go faster, he has to take bigger risks and this is one of the occasions when taking a bigger risk didn't work out. That might be a reason for the crash but it's not an excuse.
"What does he want? Permission for me to carry on taking risks during races that he can't cope with? He may as well ask me for permission to drive!
"That's his judgement, not mine. I'm not the one driving the car. How far a driver can push a car depends on their talent and their ability and it's Mick's responsibility to know where to draw the line. He's an F1 driver for God's sake, he's at the pinnacle of motorsport."
Driving to Survive will hit the shelves on April 20 with a full review to come on PlanetF1.com.