Haas 'could' sign Ocon, insist Ferrari have no say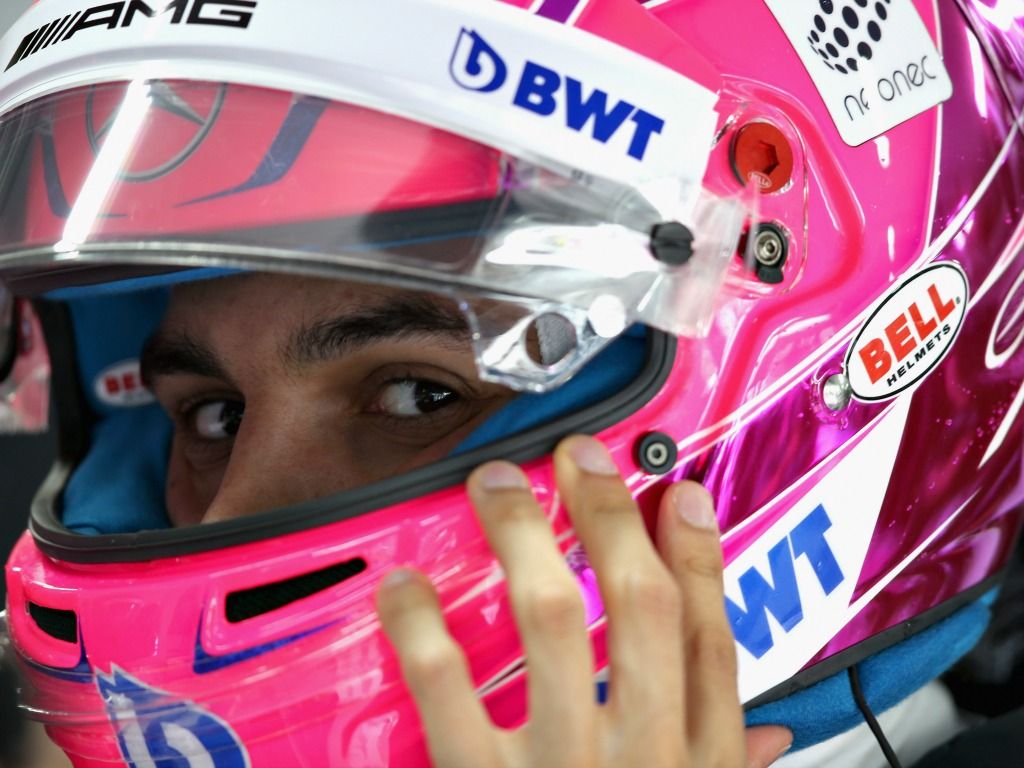 Haas could opt to sign Mercedes' Esteban Ocon for next season, adamant Ferrari do not have a say in their driver line up.
Ocon is currently without a race seat for next season, and could even lose his drive during this year's championship after Lance Stroll's father bought the Force India team.
While the Frenchman has been linked to Renault, who instead went with Daniel Ricciardo, and McLaren, who are thought to also be considering his current team-mate Sergio Perez, Haas is another option for the talented driver.
And Steiner insists Haas' relationship with Ferrari will not stop them signing a Mercedes driver.
Haas currently have Kevin Magnussen and Romain Grosjean on the pay roll but the latter's seat is under threat after too many errors this season.
"We could take him, we may decide not to take him," Steiner told the media at Monza. "But we can decide that, it's our judgement that counts. We're not told what to do.
"It's more a philosophical thing for us. We have got a good partner in Ferrari.
"I respect Ocon, he's a very good driver, but why would we do that, to maybe get into controversial stuff about this?"
However, the one driver who is being tipped to join Haas more often than not is Leclerc.
Spending his debut season with Sauber, many believe the rookie could take a step up the grid to Haas in 2019 before potentially moving onto Ferrari.
Steiner added: "There are a few serious candidates out there who still don't have a seat. There are not many left, he's obviously one of them but I don't know what he's going to do.
"I have no information what he's going to do, if he's staying at Sauber, his contractual situation with them, or with Ferrari.
"He's doing a great job, I think. He's stepped up. Last year I wouldn't say we were afraid about the rookie status, but he has passed that one. I have a lot of respect for the guy."
The team bosses added that he was relieved to have missed the madness that took place in August, triggered by Daniel Ricciardo's move to Renault and Lawrence Stroll's purchase of Force India.
"We feel comfortable about where we are, the position we are, because we are not taking part of the madness, 'we need this guy, but he wants to go there'," he said.
"We are not part of this madness. We are in a good place. And I would love to announce it today who we have, but it's just a few things we need to figure out, and then we will do it. We are very confident of the position we are in. We have nothing to hurry.
He added: "I would say we had a lot of approaches, and I respect everybody approaching us. But the driver market, I think it's falling into place now anyway.
"You know exactly what I'm talking about, who we would have spoken about, and we still need to make our decision.
"In the beginning it was difficult to find anybody to drive for us, and now quite a few people want to drive for us for obvious reasons. It has changed and turned around.
"Again, I'm very confident, I'm not losing any sleep about not having two good drivers next year, because we have got two ones now, so we are good."