Haas have no interest in 'number one driver'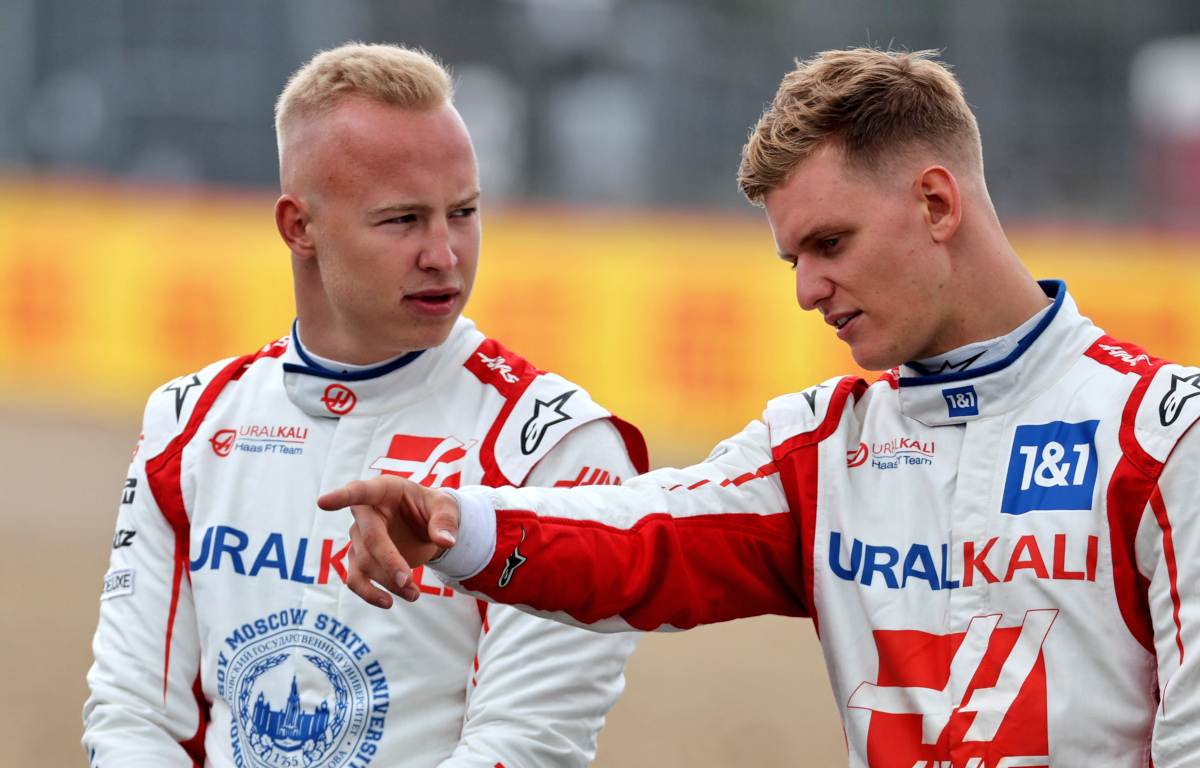 Haas principal Guenther Steiner made it clear that his team would not consider giving either driver number one status.
Haas took a huge gamble for the 2021 season, bypassing all development of their VF-21 challenger, while also releasing the experienced duo of Kevin Magnussen and Romain Grosjean in favour of an all-rookie 2021 line-up, consisting of Mick Schumacher and Nikita Mazepin.
As expected, Haas lagged at the back of the pack throughout the season, with a few opportunities to challenge the back of the lower midfield proving to be as good as things got.
When those chances came, it was Schumacher who took advantage as opposed to Mazepin.
The lack of focus on 2021 though was for a clear reason, as Haas instead hope to have aced the heavily revised regulations for 2022.
Points are the aim for both drivers, having failed to score any in 2021, with Haas wanting to ensure that Schumacher and Mazepin have equal status.
My ride everyone! @HaasF1Team pic.twitter.com/vpwIBRRq8P

— Mick Schumacher (@SchumacherMick) February 4, 2022
"Both drivers are the same in our team," Steiner told media personnel as part of Haas' 2022 livery launch.
"Both have equivalent contracts. They have to gain their advantage on the track.
"There will be no number 1 and no number 2 driver."
Even though Schumacher and Mazepin were not in a position to fight for points last season, that did not stop tensions rising between the pair on multiple occasions.
Haas' policy of rotating which driver had priority in their on-track position during qualifying played a major part, while Schumacher and Mazepin collided at the Italian Grand Prix.
Schumacher was also less than pleased with his team-mate's defensive driving at the Azerbaijan and Dutch Grands Prix.
Steiner then hopes that these incidents do not crop up in 2022, since if Haas are indeed contending for points, such issues could well cost them.
"I hope it doesn't increase again," Steiner admitted.
"When you're fighting for points, you have to be careful not to lose them again in the fight with your team-mate. Because then the team also loses the points.
"I hope they pick up where they left off in the second half of the season."
PlanetF1 Verdict
Haas have no interest in 'number one driver'
Guenther Steiner says that Haas have no interest in having a number one driver.