Haas, AlphaTauri singled out in RP20 war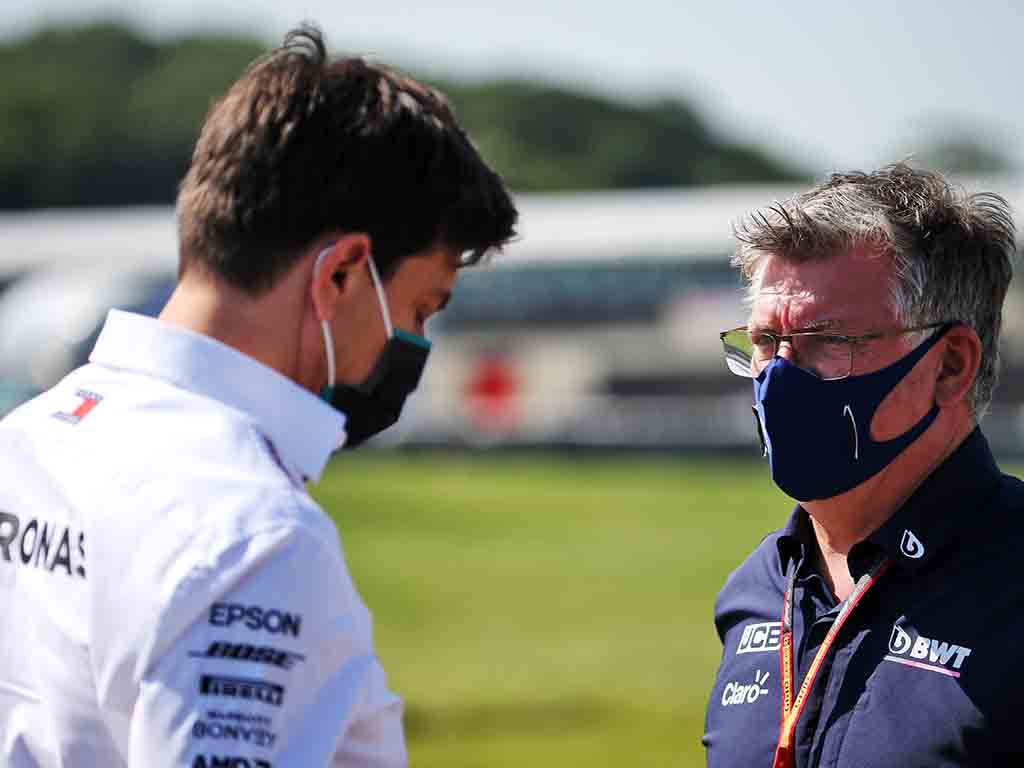 Racing Point boss Otmar Szafnauer has launched a staunch defence over the creation of their RP20, singling out Haas and AlphaTauri in the process.
Ferrari, Renault, McLaren and Williams have all stated their intention to appeal the decision from the FIA to deduct Racing Point 15 Constructor points and fined them 400,000 Euros for breaching the Sporting Regulations with the use of their Mercedes-inspired rear brake ducts.
Those aforementioned four teams think the punishment should be even more severe, especially as Racing Point can continue to use the brake ducts as they are legal from a technical perspective.
Racing Point are launching their own appeal, but they feel they should not be punished at all.
"We need to appeal it because we stayed completely within the regulations," Szafnauer told Sky Sports F1.
"That's both sporting and technical regulations and we need to clear our name.
"We shouldn't be losing 15 points, we shouldn't be charged 400,000 Euros, we did absolutely nothing wrong.
"This part [the brake ducts] last year could be supplied by any team to you and this year you have to design it completely yourself.
"We did design it completely ourselves and we manufactured it ourselves.
"We shouldn't forget we did not get a part from Mercedes at all. We didn't short-cut the process, we didn't gain any manufacturing time, we didn't gain any money.
"As a matter of fact, there are other teams here, including Haas, who has probably never run a brake duct of their own design ever. It's always come from Ferrari and the AlphaTauri ones have always come from Red Bull.
"We have always designed our own brake ducts. The thing that is the conundrum here is now it's a Listed Part, so some of the information in 2018 that we purchased from Mercedes is now, looking back, people are saying 'Oh, you shouldn't have been able to purchase that'.
"But in 2018 it wasn't even contemplated that these brake ducts were going to become a Listed Part.
"So what we did is completely legal, completely right, and let's not forget Formula 1 is all about exploiting the regulations to their limit and you have to look at what is written and what is not written in order to exploit them.
"Just because we did a good job and we have a competitive car, it doesn't mean we did anything wrong."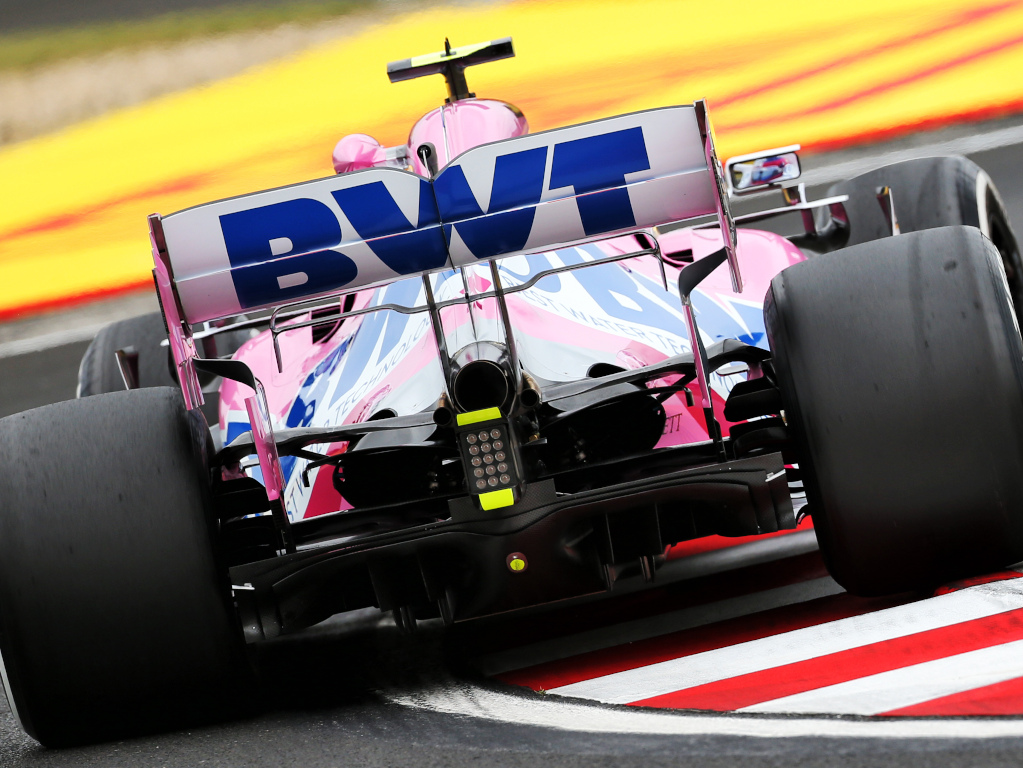 Szafnauer reminded everyone of the fact that the FIA came to the Racing Point factory to investigate the RP20 and it was given the all clear.
He said: "The FIA came to us in March and spent a few days with us and looked over the entire car including the brake ducts and they gave us a clean bill of health.
"We explained everything to them, we hid nothing, we showed them all the genesis of all of our designs and where it came from, and in this day and age with CAD, we can show them exactly where you started a part and how you got to the end really, really easily.
"They gave us a letter to say that we are absolutely clean. The reason we didn't ask for more clarification about the brake ducts is because we were 100 per cent certain that what we were doing was legal.
"Because like I said, Haas and Toro Rosso last year were running somebody else's brake ducts. We didn't do that and we are well within the regulations."
Szafnauer is at least in agreement with the rest of the grid in that this discussion is much wider than the brake ducts. But the brake ducts themselves are so restrictive in terms of the creative process.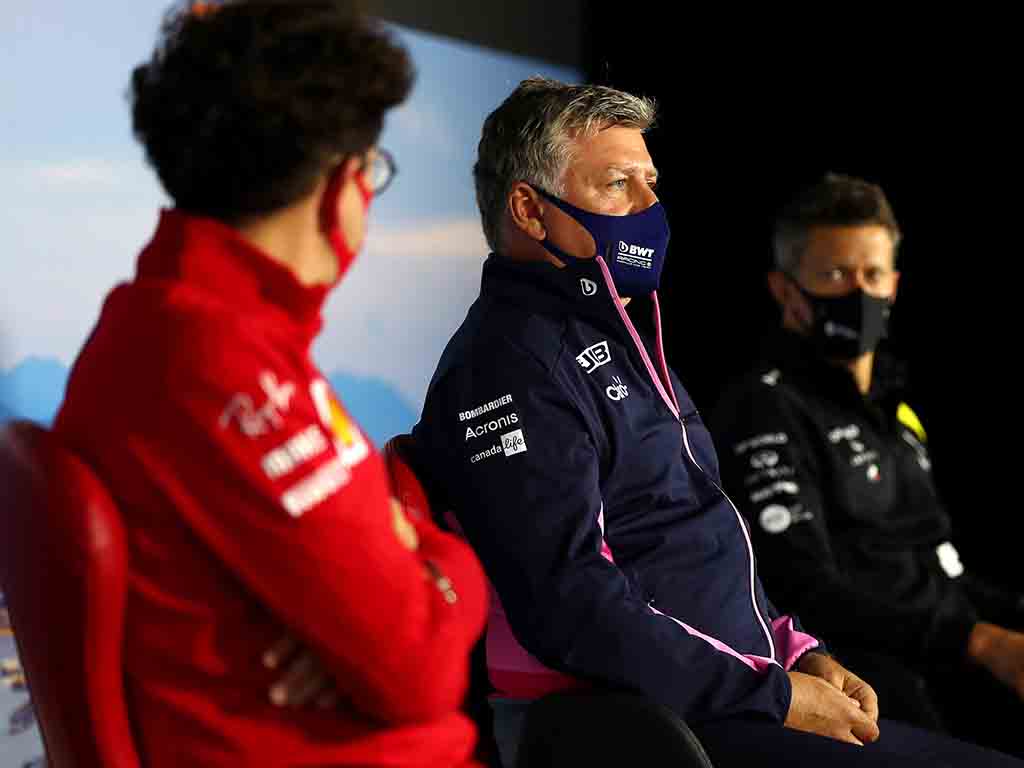 He added: "I don't think this necessarily about brake ducts. When we go to the FIA Court of Appeal, the brake ducts will be a smaller bit of it [the argument].
"I think the real conundrum is people are looking at our car and saying you copied aspects of the Mercedes and copied more than what other teams would have copied.
"Well, unfortunately, copying is what Formula 1 is based on.
"But the brake ducts in particular are so constrained, you have zero freedom when it comes to design, so the brake duct on the inside has to fit the upright well, guess what? We buy our upright from Mercedes. You have zero freedom, those ducts have to go where they go.
"The more people that dig into what we did the more on our side it is going to be because we did absolutely zero wrong.
"The more you dig the better it is for us and we welcome that."
Follow us on Twitter @Planet_F1, like our Facebook page and join us on Instagram!