Haas announce January date for 'livery launch' of 2023 challenger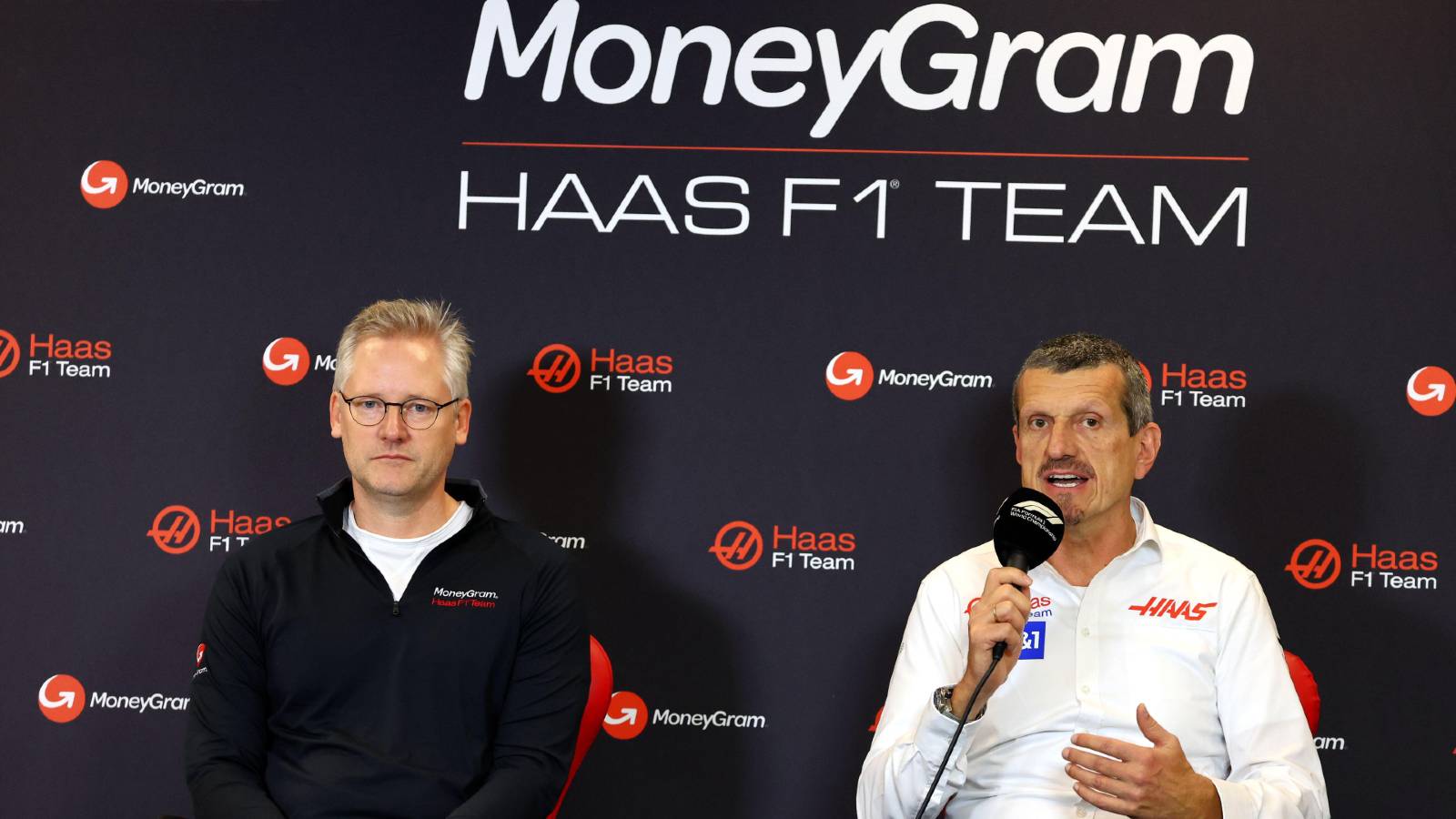 Haas have announced a January 31 date to launch their livery but as with previous years, fans will have to wait a little longer for the car itself.
Having gone through a rough patch in terms of title sponsors including with Rich Energy and then Uralkali, Haas will be hoping the future is a little more plain sailing as they get set to unveil their first car in partnership with MoneyGram.
Haas announced a deal with the American financial services company shortly before the 2022 United States Grand Prix and as a result, changed their name and logo.
Now, they have announced they will show off their new livery on January 31 at 9am ET and 2pm GMT.
In line with the trend over recent years, Haas have not said they will be showing off the car itself with the team opting to put out a rendering this time last year.
But with the January 31 date, they will be the first F1 team to show anything for the 2023 season with Red Bull set to launch their car three days later in New York.
Team boss Guenther Steiner has previously spoken of the optimism the partnership with MoneyGram has brought him with the extra funds allowing Haas to reach the budget cap.
"With this deal, we can go to the budget cap and then everybody is on a similar platform," he said at the time of the sponsorship announcement.
PlanetF1 recommends
Forget Red Bull v Mercedes v Ferrari, another battle looks set to dominate in F1 2023
F1 stats: 11 times drivers single-handedly would've won the Constructors' title
Lewis Hamilton v Max Verstappen: Key stats compared after first eight seasons in F1
"Obviously, the big teams can spend more outside of the budget cap. But I always say with the budget cap, in the mid-to-long term, there shouldn't be this problem anymore that you cannot fight for podiums. And that is what we want to do.
"I think we make that step that in a few years – we can fight for podiums. I'm not promising for next year because we just came back from two years which were very bad for us and we recovered pretty well and we will continue to improve. But it will take time.
"We are realistic. We don't want to send out messages [about] what we are going to win and whatnot. But this is the step to the next level for Haas F1, that we can really fight with other people at the same level."
Haas did not reveal how much money was lost by their cancelling of the Urakali contract, which came as a result of Russia's invasion of Ukraine, but their lack of a title sponsor ws an oddity amongst the 10 Formula 1 teams.
Steiner said recently he believed MoneyGram's decision to sponsor Haas was evidence of how far the team had come and reassured fans their position in the sport was not under threat.
"I think we are on an upward trend again," Steiner said. "We built that good foundation again in '22. We have got good sponsorship with MoneyGram. We have got the experience with the drivers.
"Our technical team, which is designing the car, started to design the '22 car in '21, was a team of a lot of good people. But they didn't work as a team together before. Now they have done both cars and it wasn't a bad car, I must say. But now they work together. They work as a team now. So I think the next car will be better."