Haas' desire for FIA consistency was behind their Austin protests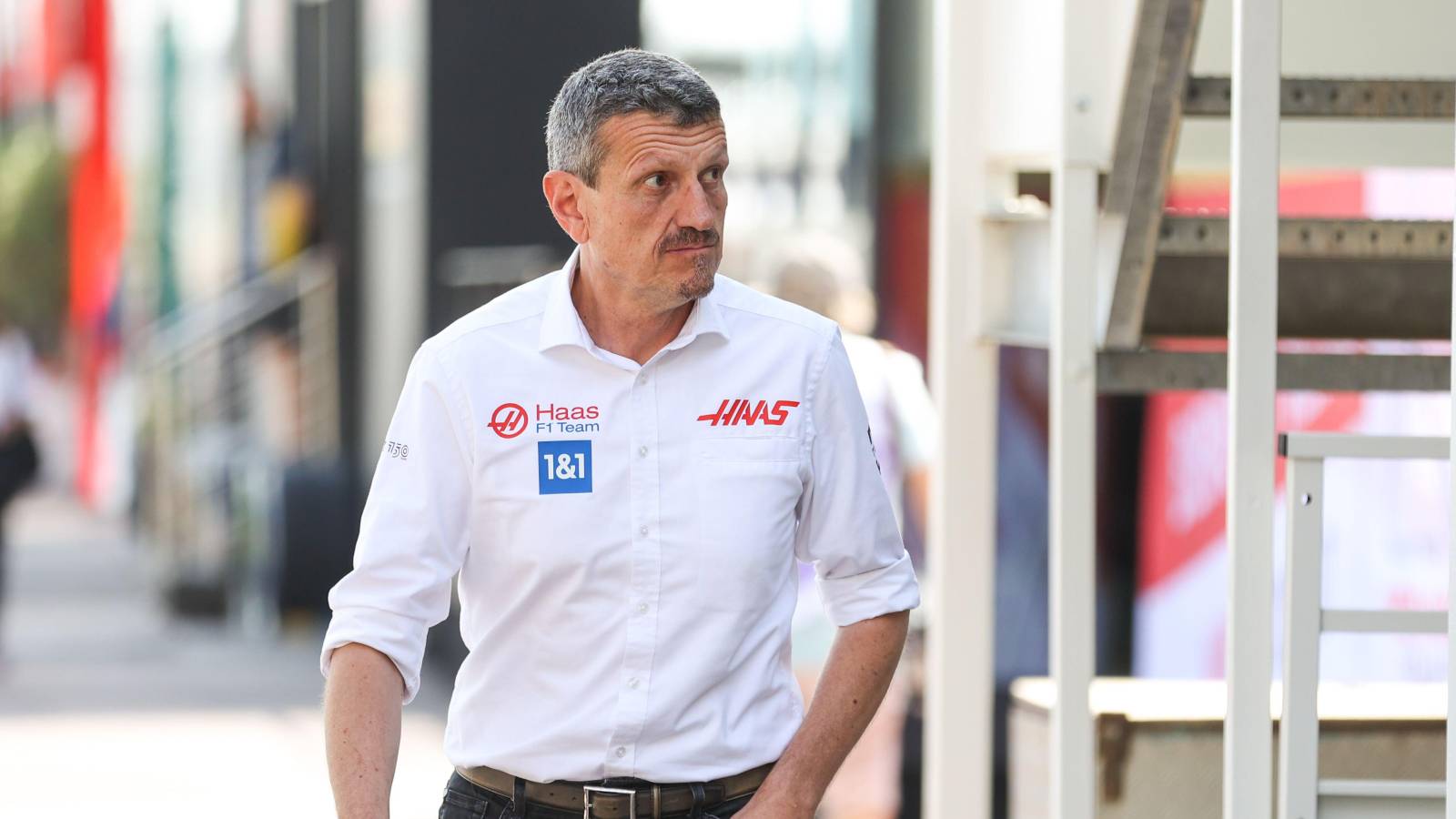 Haas have explained their pair of protests after the United States Grand Prix were made in the belief the FIA had shown a lack of consistency in their decision-making.
In what proved to be a very eventful race at the Circuit of The Americas, Red Bull's Sergio Perez sustained damage to his front wing, although Race Control decided it was insufficient for him to be shown the black-and-orange flag to force a pit-stop for repairs, even though the endplate later flew off the RB18.
Further into the race, Fernando Alonso found himself driving with a loose mirror. Again the FIA did not act before it flew off while the Alpine driver was in the thick of the overtaking action.
The reason Haas were particularly upset about these cases was because on three occasions this season, at the Canadian, Hungarian and Singapore GPs, Kevin Magnussen has been shown the black-and-orange flag when running with front wing damage, forcing him to pit.
Haas therefore protested the Austin result post-race in relation to the damage Perez and Alonso had not been called in for, one of those protests proving successful.
That was the Alonso protest, the Spaniard hit with a 30-second time penalty that dropped him from P7 to P15.
Fernando Alonso has lost his P7 at the #USGP handed a 30-sec penalty for his loose mirror after Haas' protest was deemed admissible #F1

— PlanetF1 (@Planet_F1) October 24, 2022
Steiner stressed Haas were not trying to target any team or driver, it was simply a push from them to ensure consistency.
"I'm not targeting anybody," Steiner told Motorsport.com. "I mean, for me, it needs to be consistent. The FIA are the regulator and they need to get consistent.
"If there is a mirror missing and the rule says you need to have two mirrors, why can you say we had an accident, there's only one? You still need to have two.
"Sometimes it's okay, sometimes it's not okay. We need to find a way to make it okay or not, that you know what you're doing and that's what we tried to find out, if it's consistent or not.
"At least we work on the future. To drive without a mirror, in our opinion, in the rules it says you have to have two mirrors, it's pretty simple. There was one mirror, how he lost it I don't really care.
"We saw it flapping and then they should get a black-and-orange [flag] and then it flew off. And then he should be disqualified because he has no safety equipment. It's the same as if your headrest comes up, you need to go out."
Both Steiner and Magnussen have spoken previously of how they have tried to explain the design of their front wing to the FIA, with tethers intended to make sure a loose endplate does not fly off.
But with the FIA having waved off Haas' Perez protest, Steiner explained how he believes the FIA now judge front wing damage.
"On the front wing, it's just like it's measured in two ways," Steiner stated. "If you lose it, you're fine. But if it's flapping, but you tell them it doesn't fall off, you're not fine. That is the difference.
"There are different ways to make these front wings and we chose a safe way that it doesn't fly off at all. It will be safer to make it fly off than keeping it on."
Read more: Kevin Magnussen calls 'bulls**t' as Haas' Red Bull protest is denied