Haas Automation respond to 'simply false' allegations of violating U.S sanctions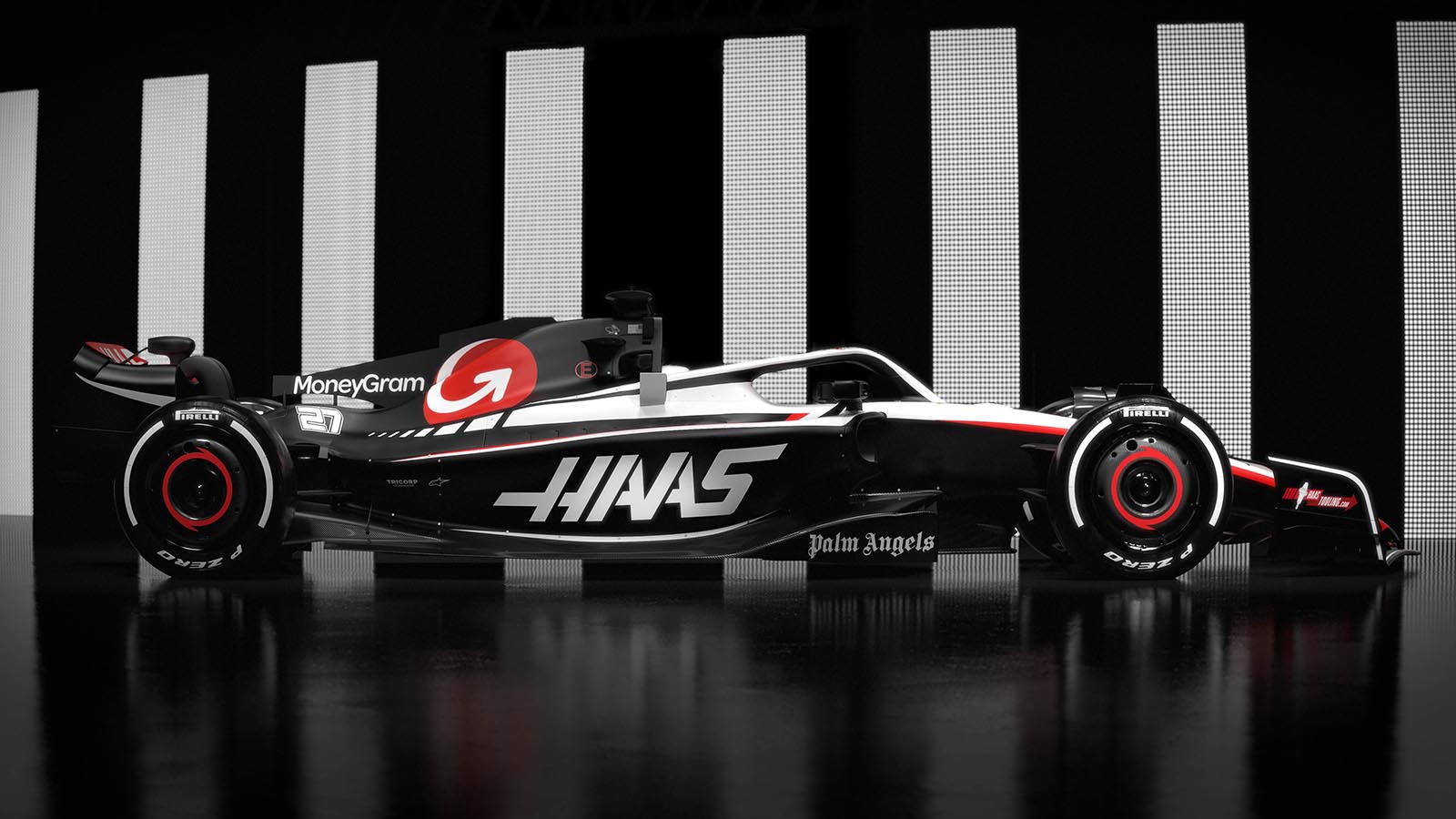 Haas Automation, the parent company of the Haas F1 Team, has released a statement calling allegations the company violated sanctions by supplying machines and parts to Russia as "simply false".
On Tuesday a report from PBS emerged claiming that Haas F1's parent company, Haas Automation, was accused of supplying the Russians arms industry with sophisticated machine tools in violation of U.S. sanctions.
PBS NewsHour claimed that RATEP, a weapons manufacturer in Russia, was 'one of several sanctioned enterprises in the Russian arms industry that have been supplied with precision machining tools manufactured here at Haas' facility in Oxnard, California, in what may represent a breach of American sanctions.'
The company has denied this, calling PBS NewsHour's claims "simply false".
The American company put out a statement, also published on their F1 team's website, that read: "That story is simply false, both in its overall impression and in many of its particular statements.
"Key Points:
* Haas is and has always been in full compliance with U.S. Government export control
* No machines have shipped from the Haas factory to Russia since March 3, 2022
* The 18 machines referenced in the story left the Haas factory prior to the Russian invasion of Ukraine
* Haas voluntarily chose to terminate its relationship with the Russian distributor, which has never been required by any U.S. sanctions
* Haas completely supports Ukraine and its people in their defense against Russia
* As you may know, Haas Automation, like many U.S. companies, does not sell its machines directly to any end-user customers, in Russia or anywhere else. Instead, it sells machines to independent distributors, who in turn sell them to their customers. Haas follows this business model worldwide, both in the U.S. and in the more than 50 countries in which it has distributors.
"While Haas' distributors are independent companies that are not owned or controlled by Haas Automation, all Haas distributors, including Abamet Management, its then sole existing independent distributor for Russia and Belarus, are contractually required to comply with all applicable U.S. export control and sanctions regulations.
"In addition, Haas has, for decades, implemented a comprehensive export and sanctions compliance program that provides additional screening and other checks to help ensure all machines or other items sold by Haas are only exported, re-exported, or transferred in full compliance with U.S. law, including ensuring the machines are only provided to permissible end customers, and only for permissible end-uses.
"On March 3, 2022, shortly after the Russian invasion of Ukraine, Haas Automation terminated, in its entirety, its relationship with its sole existing independent distributor for Russia and Belarus, Abamet Management. Since that date, Haas has not sold or shipped any machines, parts, or software to Abamet or anyone else in Russia. This crucial fact was made clear to the PBS reporter before the story was aired.
"Additionally, at the time it terminated its relationship with Abamet in March, Haas voluntarily cancelled 50 existing machine orders from Abamet, even though such orders may have been permissible under then existing U.S. export control and sanctions regulations."
PlanetF1.com recommends
All eyes on Ferrari as Jeddah provides platform to reel in Red Bull
10 big F1 records that could be broken in 2023
Villeneuve Pironi: An unrelenting tragedy through the eyes of their families
The statement added: "To be clear, Haas has unequivocally, and in many cases voluntarily, ceased doing business with Russian companies on all fronts. In addition to terminating its relationship with Abamet and prohibiting exports or re-exports of Haas products to Russia, Haas terminated, at a cost to itself of millions of dollars, a Russian company's sponsorship of the Haas Formula 1 racing team.
"In particular, Haas, as a company, has deplored Russia's invasion of Ukraine, and taken every step in its control to cease doing business with Russia or Russian companies. It has also taken affirmative measures to support Ukraine, including, in compliance with U.S. export control and sanctions regulations, providing Haas' distributor in Ukraine and its Ukrainian customers expedited delivery of Haas manufactured machines. These, and earlier provided Haas machines, are directly and indirectly supporting Ukraine's efforts to defend itself against Russia's unwarranted invasion.
"It is a bitter irony, therefore, that the PBS report paints Haas as being supportive of the Russian military, which couldn't be further from the truth. At a time when Americans are struggling to develop the most effective course of conduct in support of Ukraine, it is irresponsible in the extreme for PBS to present this poorly-sourced hit piece, which ignores basic facts and asserts other facts that are clearly false."