Haas 'so far behind' with new parts production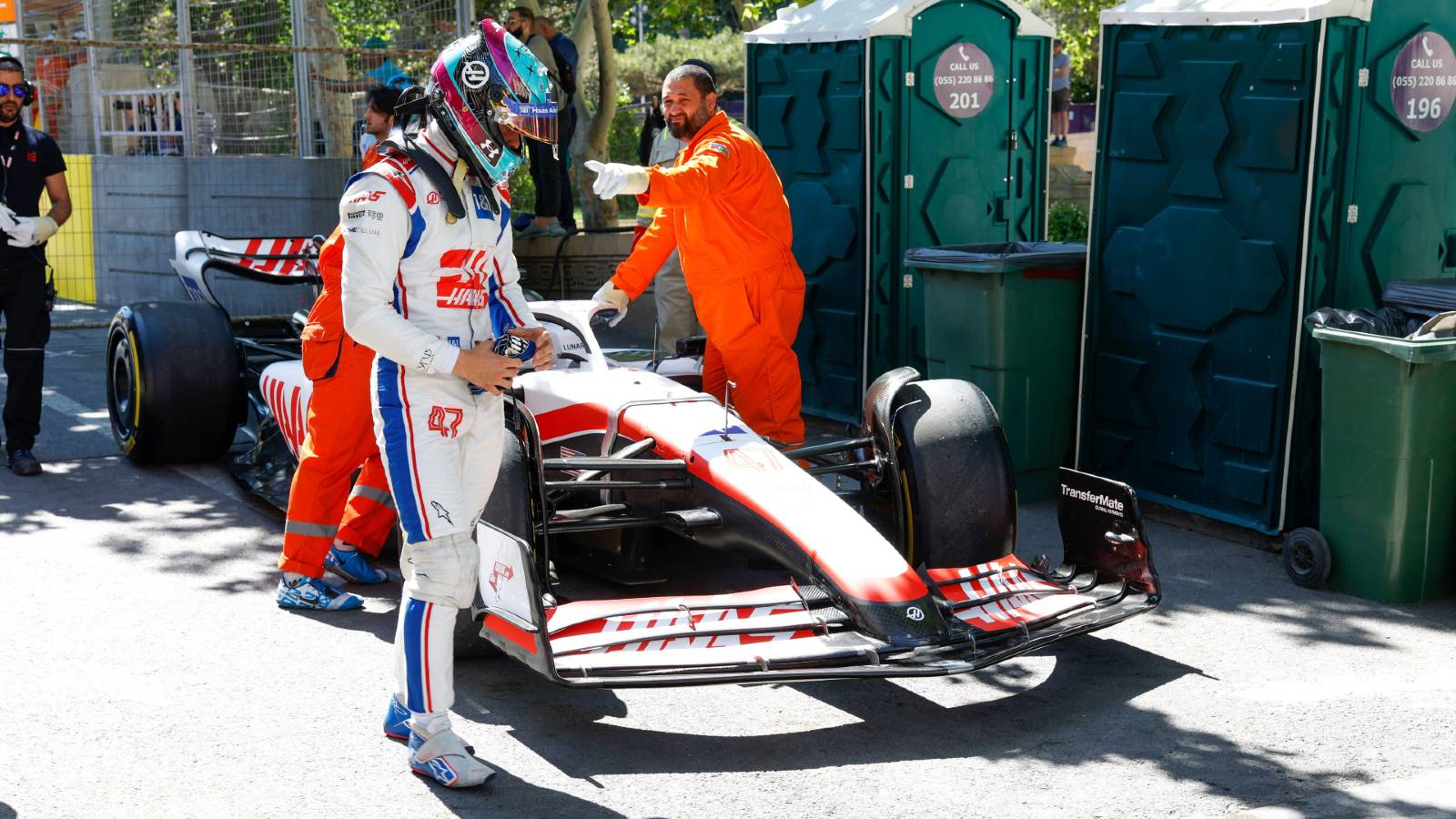 Guenther Steiner says Haas are struggling to have new parts available for the VF-22 – as they did not expect so many would need to be produced.
Haas have faced costly repair bills this season as a result of crashes involving Mick Schumacher in Saudi Arabia, Miami and Monaco.
The team's promising start to the season, which yielded 15 points for Kevin Magnussen in the first four race weekends, has taken a downturn of late as neither the Dane nor Schumacher have managed to score in the last four.
Magnussen did not get to the chequered flag in Miami, Monaco or Azerbaijan, while in Spain he sustained damage in a first-lap collision with Lewis Hamilton.
When things go wrong with the cars, it ramps up the pressure to get them fixed for the next race in a season which has now reached the stage of regular double-headers – such as Azerbaijan immediately followed by Canada.
"At the moment, the problem is actually getting the parts made because we are so far behind with production now because we didn't envisage making this many parts," Haas team principal Steiner told Channel 4.
"The production is just the bottleneck at the moment. So we are trying to catch up, just staying alive.
"We had a front wing flown in [to Baku on Saturday] just to have a spare one here for [Sunday] – we had one but we didn't have two. So it's challenging."
Montreal, it's been a while 🇨🇦

A chance to bounce back as we return to North America this week for the #CanadianGP #HaasF1 pic.twitter.com/KFHCUQN1ub

— Haas F1 Team (@HaasF1Team) June 13, 2022
Steiner also gave an update on his drivers, with Magnussen having clearly outperformed Schumacher since his return to the team at the start of the season.
"He has matured a lot in the year he wasn't with us," said Steiner of Magnussen.
"He puts a lot of effort in but he's at a stage [where] he is very happy to be back, and I put it down to also maybe it's the first time he was called to drive a car and he didn't have to go around to find a car – that, in my opinion, gives you confidence.
"He's in a good place at the moment, he's got a family, all these little things in life. He's very relaxed but very focused."
Asked if that increases the pressure on Schumacher, who has yet to score a point in 30 Formula 1 starts, Steiner said: "Absolutely. Last year was a year when we said we had no expectations, this transition, don't put any pressure on.
"Then you have the second year and you think 'oh, I did well in the first one', then Kevin comes in out of F1 retirement and he immediately gets points in the first race. For sure, especially Mick being so young, at some stage you doubt yourself a little bit.
"As much as every race car driver might say 'oh I'm a tough guy, this would never happen to me', but it isn't like this."