Haas made VF-21 changes after Grosjean's crash
Although Haas' VF-21 is modelled largely on last year's car, the team has made a few changes in the wake of Romain Grosjean's Bahrain crash.
Last season Grosjean was lucky to walk away from a heavy crash at the start of the Bahrain Grand Prix.
The Frenchman speared off the track, hit the Armco barrier with his VF-20 splitting in two and bursting into flames.
It took the driver 28 seconds to climb from the car, thankfully suffering nothing worse than burns to his hands and feet.
It was an unusual crash, with many in Formula 1 saying they had never seen anything like it.
Haas learned a few lessons too, making adjustments to this year's VF-21's fuel hatch and headrest as a result.
"I think the biggest one is the fuel hatch cannot be attached to the chassis anymore," team boss Guenther Steiner explained to RaceFans.net. "And we are working on the headrest to make it smaller.
"The headrest is still there, but in parts, so it cannot get stuck there when it comes off."
Speaking specifically about the fuel hatch, he said: "We changed because we think it is better to do it a different way. You always learn out of these situations.
"Everything was within the regulations of what happened. There was nothing wrong with our car. It was just that it never happened before.
"What happened was a very strange incident, to rip off half of the chassis at the back.
"If there is a better solution we should try to adapt them all the time, you always need to stay up with the times."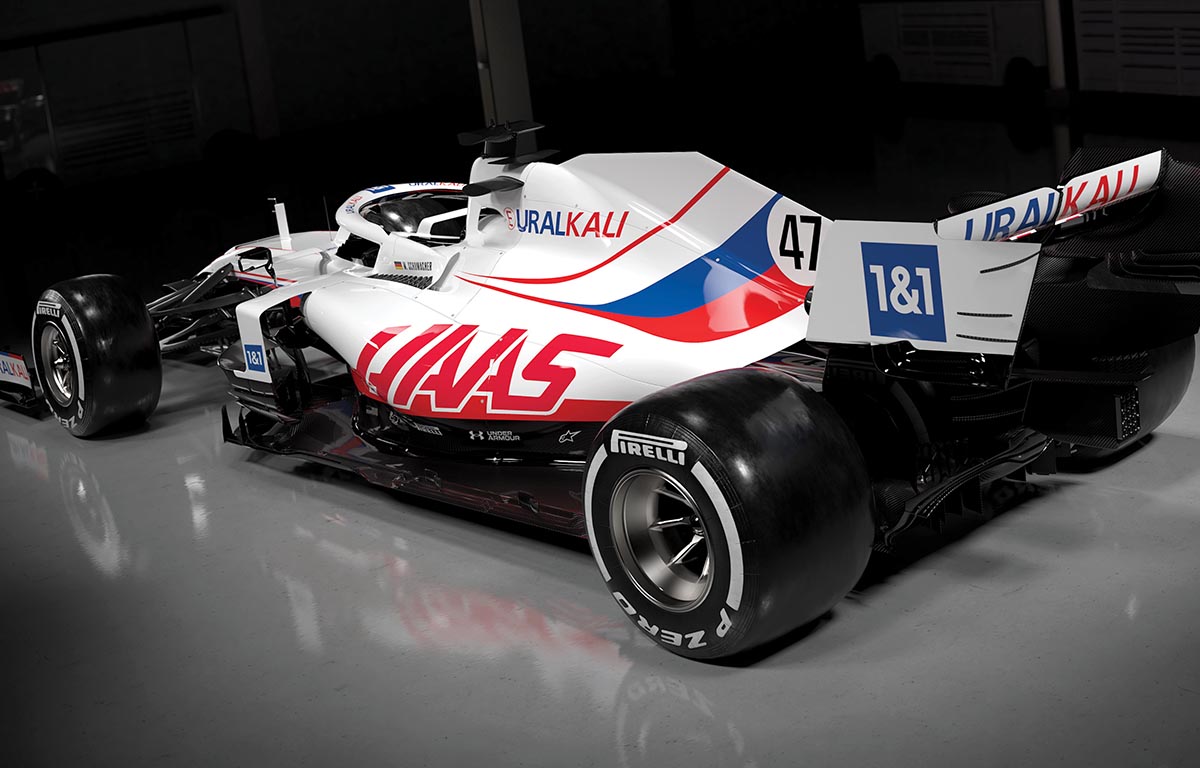 Check out the new 2021 collection on the official Formula 1 store!
Those changes are pretty much it – except the new rules governing the floor and bargeboard for 2021 – for the Haas VF-21.
Steiner confirmed to The Race that Haas had opted against using its two development tokens to improve car. Instead the team has been focusing its attention on preparing for 2022 and all the new rules that will come into effect then.
"I wouldn't say a holding season, it's a transitional season," he said. "It's a transition to get to '22.
"We did this with the expectation that this year, if we invest a lot of time, money, tokens, windtunnel time – it's [all for] one year. And we were starting late last year anyway, the car wasn't our best car.
"So if you put it all together, it was actually pointless to invest in the short term, it was much more important to invest in the mid and long-term and that is the '22 regulations."
He added: "Hopefully we can make some gains. I'm not saying that we have given up. We never give up. But we started pretty late last year to develop.
"We had some developments planned for the year which then didn't materialise but we picked them up and put them in.
"And then the engine, it looks promising that the engine makes a good step up.
"We should be in an OK spot, but will we be fighting in the top midfield? I don't think so, but we are not going there and saying we will definitely finish last, that is not happening.
"That's never happening as long as I will be here. You always try to get every little bit out of it."
Follow us on Twitter @Planet_F1 and like our Facebook page.