Haas confirm interim race engineer change for Kevin Magnussen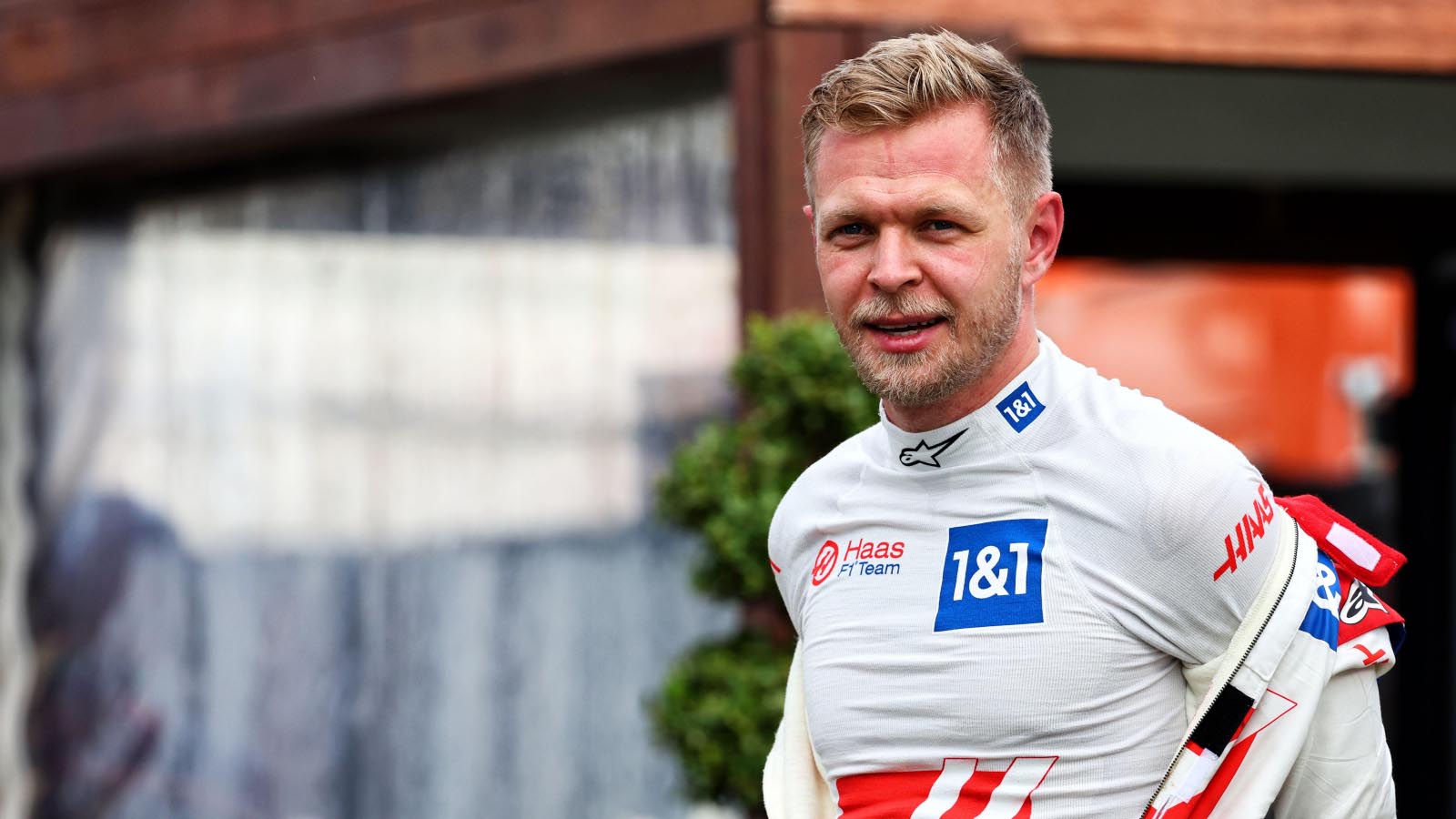 Kevin Magnussen will have a different voice in his ears for the Belgian Grand Prix as Haas continue their search for a new race engineer.
The Dane has been working with Ed Regan since his return to Formula 1 but the latter is moving to an office-based role ahead of his departure from the team near the end of the season.
Regan has been at Haas since June 2020 having initially joined as a performance engineer before moving to be Magnussen's race engineer in February.
The team have now announced that for the Belgian, Dutch and Italian Grands Prix, Regan will be replaced by Dominic Haines.
"Please note – For the Belgian, Dutch and Italian Grands Prix, the No.20 car of Kevin Magnussen will be race engineered by Dominic Haines," Haas said in a statement, issued to PlanetF1. "Ed Regan has transitioned to an office-based role prior to his departure from the team towards the end of the season.
"Dominic, who previously race engineered both Romain Grosjean and Nikita Mazepin before assuming a non-traveling role within the team, will stand-in prior to the commencement of a new race engineer for Magnussen – expected by the Singapore Grand Prix."
It was reported last month that Haas had begun their search by issuing a job advert with a specific set of requirements for potential candidates.
Among them included a minimum of five years of trackside experience in Formula 1 as well as receiving a minimum of a 2:1 in an industry engineering degree.
From the outside looking in, it may just seem a race engineer is only busy when the cars on our track but as Mick Schumacher's race engineer Gary Gannon told us earlier this year, that is far from the case.
The engineers tend to arrive at the track on the Wednesday and will not leave until late Sunday night as their role consists of many duties not just confined to advising their driver.
Kev's got some very old memories of Spa, as the circuit gave him his very first experience at an F1 race!

His #BelgianGP Q&A is here 👉 https://t.co/Kgmojy17ql#HaasF1 pic.twitter.com/6tgc7ctJeA

— Haas F1 Team (@HaasF1Team) August 24, 2022
"Finally, the race ends and then you think, 'okay, it's another spot where you can relax' but no, we can't relax, because we have to have the debrief," Gannon said of the moments after a race. "Then we have to quickly pack our bags and then get to the airport as quick as we can. Because we have a flight and we're about to be late to the flight.
"We change clothes in the truck, run to the car, drive as fast as we can to the airport, return the hire car, try to get some food at the airport but usually all that food places are shut and then you're frustrated with that. And then we get on the plane. It's delayed for an hour and a half.
"Then we fly home land at 1am at Luton, then our van isn't there and then we get home at 3AM or something and then we go to work on Monday to reflect on the weekend."