Haas criticised for taking precious time away from Mick Schumacher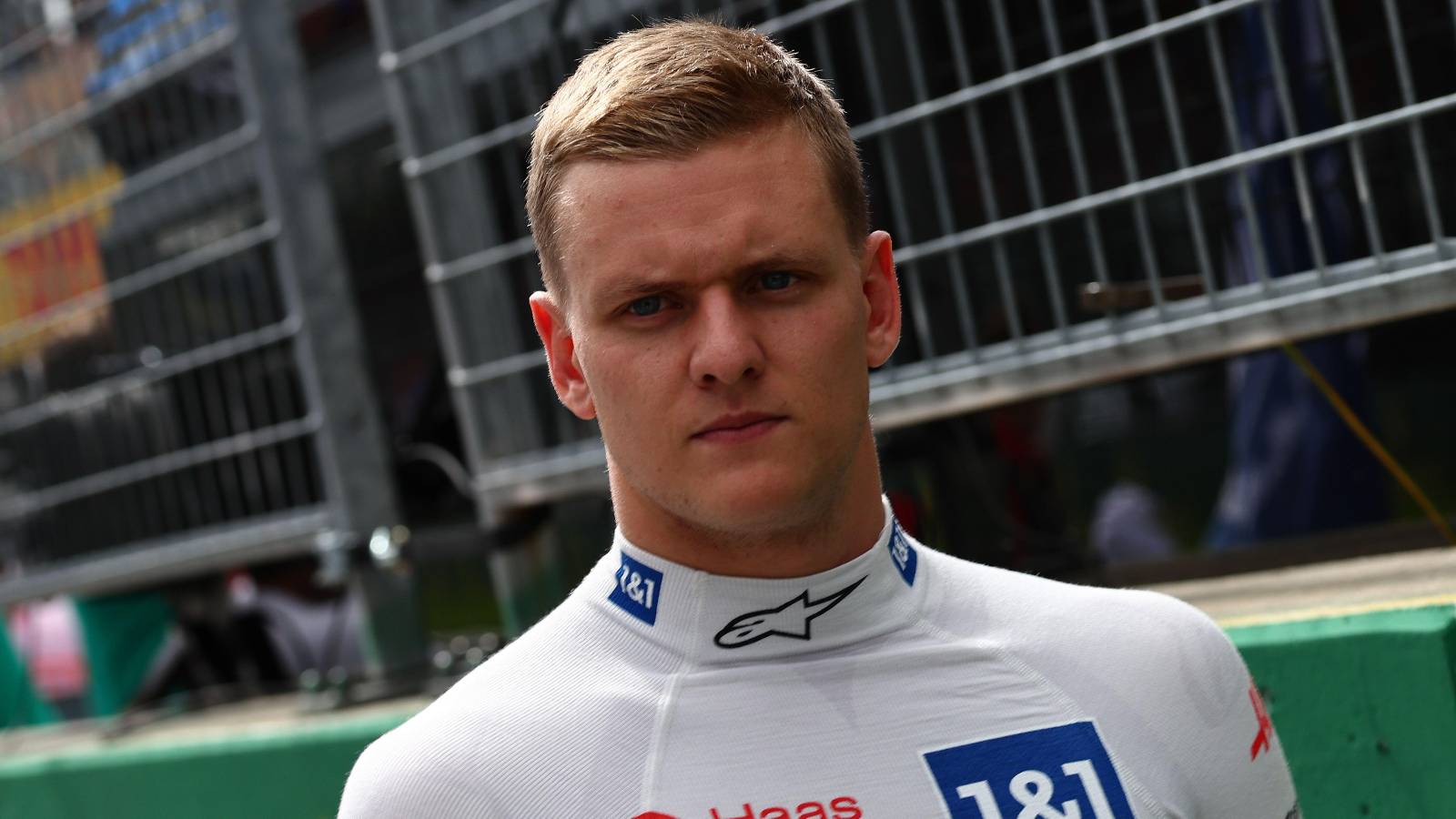 Haas have been criticised for taking track time away from Mick Schumacher after the team announced Antonio Giovinazzi would drive in two FP1 sessions this season.
Giovinazzi's return to the F1 paddock was confirmed on Monday as Haas said the 28-year-old would feature at both the Italian and the United States Grand Prix.
While we have seen plenty of full-time drivers step aside for FP1 this season, that has come under a new directive from F1 which requires rookies to drive in two sessions a year.
Giovinazzi, with his 62 F1 race starts, is by no means a rookie, which has led some to question why Haas have chosen to give the Italian the track time.
One man who has been critical of the decision is former Mercedes Benz Motorsport vice president Norbert Haug who said the American team were costing Schumacher valuable track time. The German driver will miss out on one FP1 session as will team-mate Kevin Magnussen.
"Every kilometre a driver doesn't get, doesn't help him on the race weekend," Haug told Sky Sports News in Germany.
"I don't know if there is possibly a contractual agreement with Ferrari. Focusing on its own drivers is something a team like Haas would need."
Schumacher is in the final year of his Haas contract and it remains to be seen if he will be extended. The latest rumour has Daniel Ricciardo being linked with the seat alongside Magnussen.
Steiner has put pressure on Schumacher to deliver more points this season but Haug says a driver needs time in the car to do that.
NEWS❗️ @Anto_Giovinazzi will participate in FP1 sessions for the team at the Italian Grand Prix and the United States Grand Prix 🇮🇹🇺🇸#HaasF1 https://t.co/VGOMxGwDEC

— Haas F1 Team (@HaasF1Team) August 22, 2022
"If I say on one side 'I expect more points', then a driver must also be able to say 'I expect more practice'," Haug said.
"He fought with Lewis Hamilton in Austria. He was on a par with a seven-time World Champion. Anyone who can do that is certainly not an untalented backseat driver.
"If you support a driver and give him the opportunities, then things will progress. A driver is a racehorse, not a plow horse. You have to encourage him."
With Formula 1 returning to racing with the Belgian Grand Prix, Haug is predicting big things from Schumacher as he returns to a track he has done well at in the past.
"Spa is one of his favourite circuits. He made big breakthroughs there in Formula 3 and Formula 2," the German said.
"I have a lot of confidence in Mick."