Haas approached Daniel Ricciardo even before Oscar Piastri saga unfolded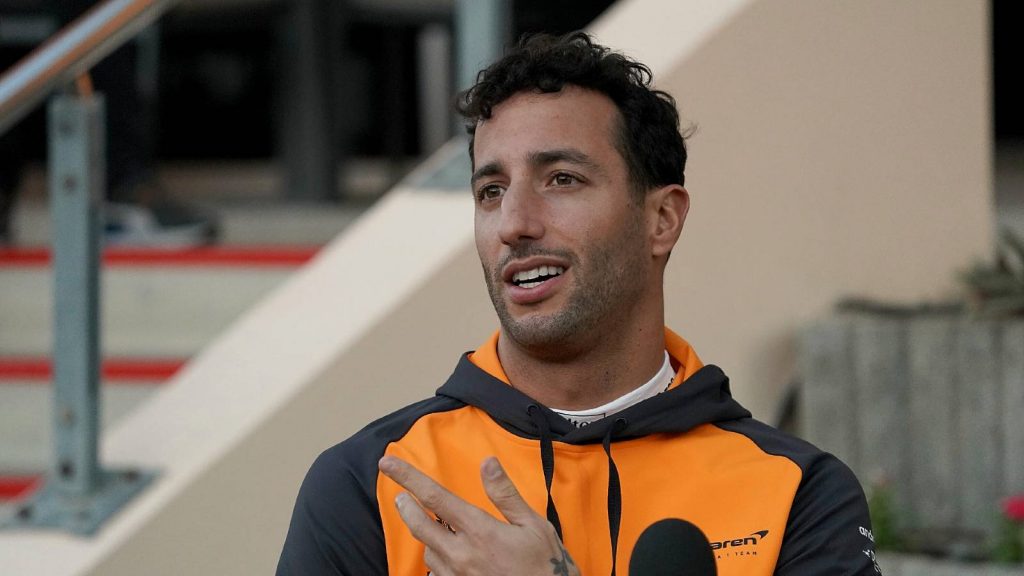 Haas team principal Guenther Steiner revealed he went to speak to Daniel Ricciardo about a possible 2023 drive even before his McLaren contract was ended prematurely, but he did not respond to his calls.
Ricciardo admits himself he has not been at the peak of his form for much of the year so far, and such were his struggles in matching Lando Norris at McLaren, the team moved to replace him with 2021 Formula 2 champion Oscar Piastri for next season, poaching him from Alpine's junior ranks.
This put an early end to Ricciardo's three-year deal with McLaren, with team CEO Zak Brown having previously acknowledged they have written a "big cheque" to pay off the Australian's contract to bring his younger compatriot to the team.
But regarding a move to stay in Formula 1, Ricciardo has turned down the opportunity to move to Haas, with the eight-time race winner having held out for a front-running car – even if it means taking a year on the sidelines in 2023.
This is what has transpired in the end, with the former Red Bull driver said to be in talks with his former team as well as Mercedes over a reserve role for next year, though his future is yet to be decided.
But even before McLaren opted to replace Ricciardo, the Haas team principal said he had looked to speak to him about partnering Kevin Magnussen next year.
Though because of the form he has shown, he admitted such a move would have been a gamble.
"In the beginning, I reached out. Before the McLaren thing happened, I reached out to see what he was doing next year, but then we didn't go anywhere," Steiner told media including PlanetF1 in Abu Dhabi.
"He never spoke with me, he still doesn't speak with me – and he'd better not after last weekend when he crashed into us! So I don't answer the phone call anymore.
"Danny this year, obviously, he didn't do well, otherwise he would still be at McLaren, so I think we have to consider that one as well, we would have known that in the moment is not the height of his career.
"And I still don't get it because I think he's a very good driver, because he won races with Red Bull, he was very good.
"And this year, it just didn't come together, so if you take somebody like this, you take the risk – can you bring him back or not?"
After a lengthy decision-making process, Steiner ultimately opted to put Ricciardo's former Renault team-mate Nico Hulkenberg in alongside Magnussen for 2023, bringing the 35-year-old back from the Formula 1 sidelines after a spell as reserve at Aston Martin.
The Haas team boss also acknowledged "we don't know" what form he will be in when he comes back to a full-time seat given his time away, but Hulkenberg has still shown strong performances in his substitute appearances for Aston Martin when called upon over the past couple of seasons.
Additional reporting by Thomas Maher
Read more: Where did it all go wrong for Mick Schumacher…and what comes next?