Haas defend Mazepin after Clarkson insult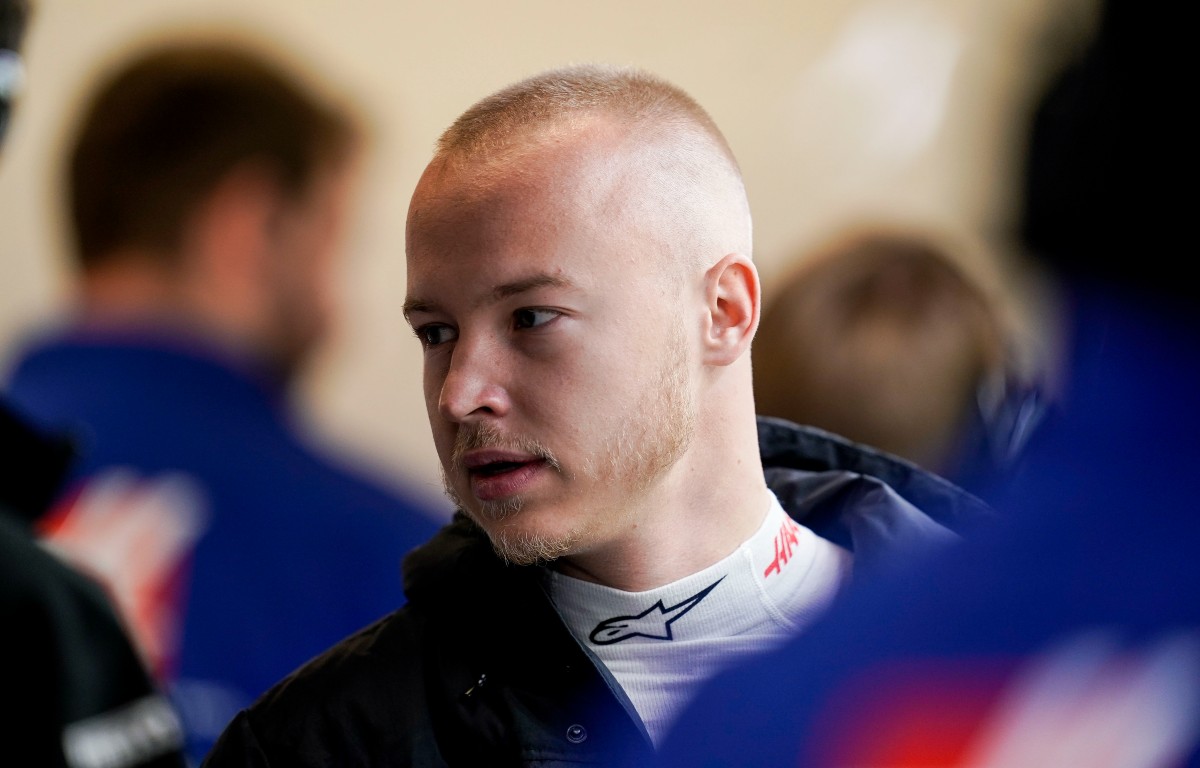 Haas have defended Nikita Mazepin after British TV personality Jeremy Clarkson insulted the driver on Twitter.
Mazepin's place on this year's grid is under threat after Haas pulled their Uralkali sponsorship from the car on the final day of last week's group shakedown, the branding removed after Russia invaded the Ukraine.
But with Uralkali paying for Mazepin's seat, it remains to be seen whether the driver will continue in Formula 1 this season.
He is facing two issues, one being that his sponsorship is Russian, while the other is that he himself is and, as team boss Guenther Steiner put it, "there are governments involved and I have no power over them and we need to see how the situation develops in Ukraine."
Formula 1 has already cancelled the Russian Grand Prix, saying it is "impossible to hold the Russian Grand Prix in the current circumstances."
Mazepin had initially hoped that it would still go ahead, saying he has "always been a big supporter of sports without politics", adding prior to F1's announcement that "the race is going ahead and you will surely see me there."
That led Clarkson commenting on his words, albeit through insult.
He tweeted: "Nikita Mazepin. You ******* ******. Go and race in Russia on your own. You'd still lose."
Haas team boss Guenther Steiner was asked to respond when he faced the media at the Circuit de Catalunya.
Haas with the plain white look after the Russian flag colours and the Uralkali sponsorship was removed from the VF22

📸 @XPBImages pic.twitter.com/StVjlnMT42

— PlanetF1 (@Planet_F1) February 25, 2022
He said, according to GPFans: "I heard about the tweet from Jeremy Clarkson about it. Maybe it was done in a moment of rage or something because it was quite direct.
"The best thing is to not look at what is there because at the moment, he has nothing to do with this.
"We just need to crack on and see where this ends up and work through it. Hopefully, he can keep his head up and keep on going."
As for his driver's future, and Haas' line up, the Italian says that needs to be "resolved".
For now Mazepin says he is keeping his head down and getting on the with the job at hand.
"To my fans and followers," he tweeted, "it's a difficult time and I am not in control over a lot of what is being said and done.
"I'm choosing to focus on what I can control by working hard and doing my best for my Haas F1 team.
"My deepest thanks for your understanding and support."
Haas have already suggested Pietro Fittipaldi as a replacement should Mazepin not be able to continue while other reports claim Ferrari test driver Antonio Giovinazzi is another option for the team.
PlanetF1 Verdict
Giovinazzi joins Fittipaldi on Haas short list
Could Antonio Giovinazzi or Pietro Fittipaldi replace Nikita Mazepin at Haas?