Haas principal Guenther Steiner doesn't believe Formula 1 made an error in showing replays of Romain Grosjean's Bahrain crash.
The Frenchman was involved in one of the most horrifying crashes in a long time when, on the opening lap of the Bahrain Grand Prix, he collided with Daniil Kvyat and crashed heavily into a barrier, causing his VF-20 to burst into flames and break in two.
Grosjean went through the barrier as it split but was able to extract himself from the fiery wreckage before being pulled out of the fireball by the brave FIA and Formula 1 medical staff who arrived quickly on the scene.
After Grosjean was shown being helped into the ambulance, confirming that his injuries were not life threatening, countless replays of the incident from every angle were shown on the world TV feed during the lengthy delay as the barrier was repaired.
Renault's Daniel Ricciardo declared himself "disgusted" with Formula 1 for their actions, but Steiner doesn't believe the series did anything wrong or distasteful since it was first confirmed and shown that Grosjean was in relatively good health.
"You can have two opinions here," said Steiner, as quoted by Autosport.
"But my opinion is if it ended lucky, and nothing bad happened, why not show it to make sure people understand?
"Yeah it was bad, but everybody is OK. That was how to deal with it.
"We wanted to get the news out as soon as possible to the people, Romain is OK, just because it's difficult to contact family, friends, people who know us, people of the team.
"If we sent one message via TV and something like this, it's much more powerful.
"I think showing it and showing him jumping out, yeah, it looks a little bit dramatic, but it ended good. So long as it ends good, I'm fine.
"For sure, if something bad happens, it shouldn't be shown. I'm not an expert in TV ethics, but in my opinion, a good thing was shown.
"It was a bad accident, but we got lucky and everything ended OK. I wouldn't say good, because things like this don't end good. It was just OK."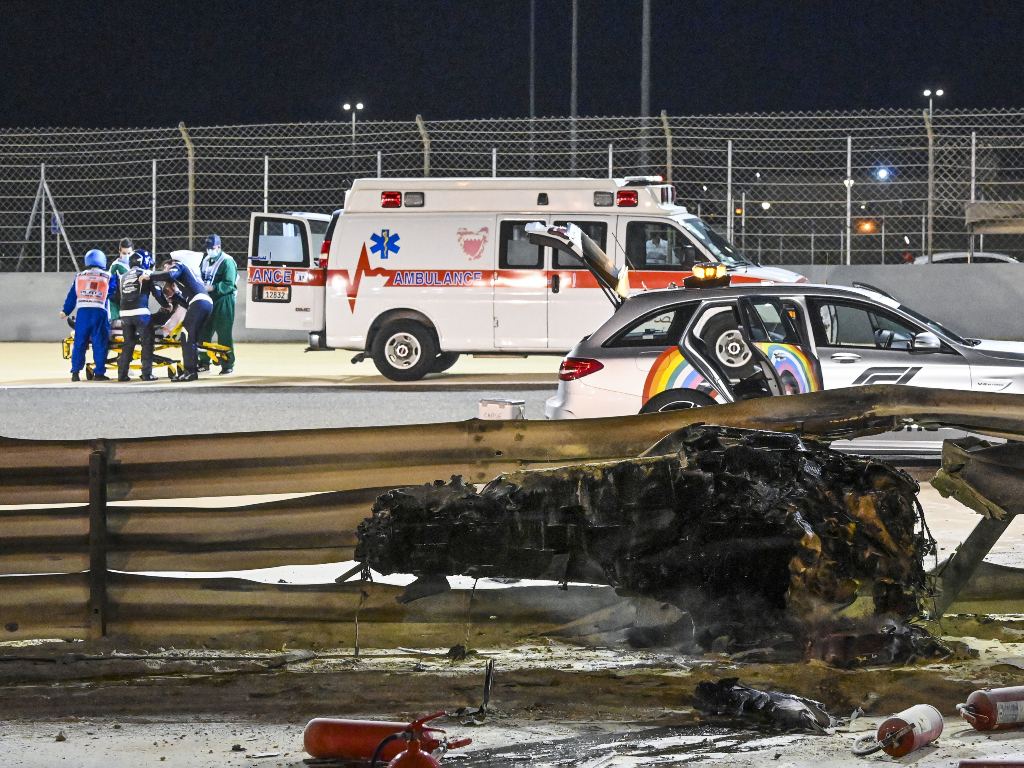 In a statement Formula 1 defended their actions, saying all protocols were followed and no footage of the incident was shown until it was clear that Grosjean wasn't seriously injured.
The camera following the cars on the opening lap captured the moment Grosjean hit the barrier and the ball of fire which immediately erupted, but the TV feed was quickly switched away from the crash.
Follow us on Twitter @Planet_F1, like our Facebook page and join us on Instagram!