Steiner defends Mazepin, Gio 'could have gone faster'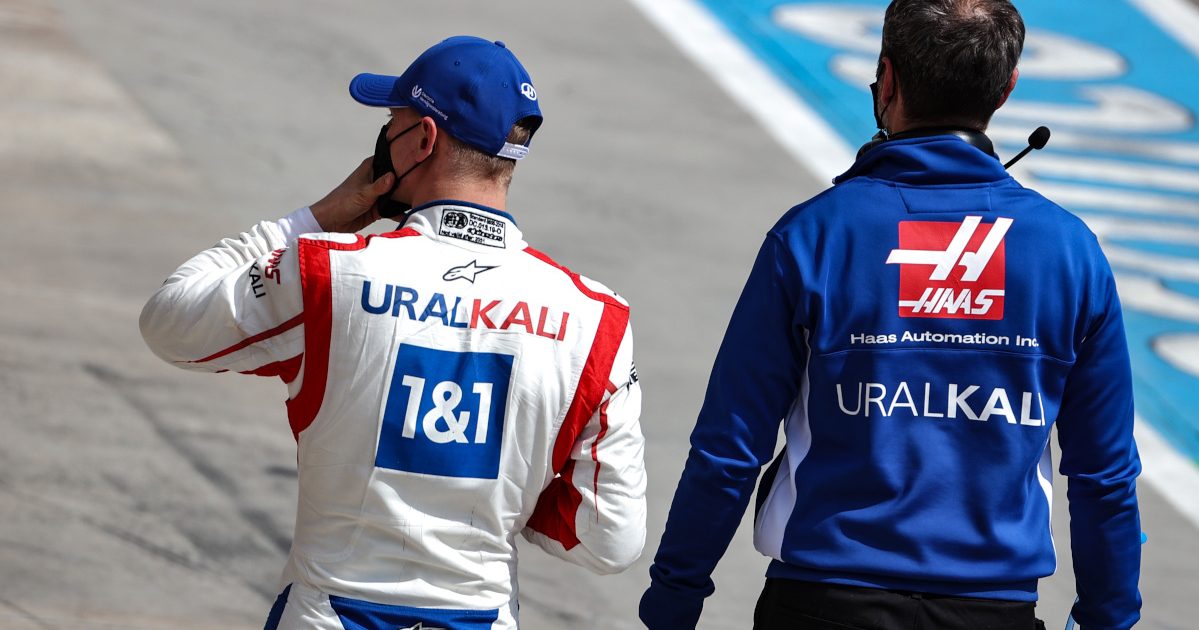 Guenther Steiner says Nikita Mazepin did nothing wrong in qualifying for the Emilia Romagna GP, Antonio Giovinazzi should have "gone fast as well".
Last time out in Bahrain, Mazepin earned the ire of many of his Formula 1 drivers as he jumped the queue in qualifying in order to ensure he was able to do a final lap.
That lap, though, ended in a spin with the Haas rookie ruining qualifying for several big names including Sebastian Vettel.
He said afterwards he wasn't aware of such a gentleman's agreement, but would not do it again.
Fast forward to round two and the Russian driver was again rubbing rivals the wrong way, this time Alfa Romeo's Giovinazzi.
With both drivers wanting to put in a final run in Q1, they went side-by-side before Mazepin overtook the Italian.
"It's quite clear – we respect each other when starting the lap and he didn't respect," he said. "This is really not correct for a qualifying lap."
Mazepin defended his actions, saying "when there is three seconds on the clock, it's either you go or you have to box."
So he went, but that didn't help him with the Haas driver slowest of all in qualifying.
Mazepin's antics also weren't welcomed by some in the media.
On an interview for the brazilian media, Mazepin is rude to the journalist and the commentators have a word about it.

Subtitles: @verstppen#EmiliaRomagnaGP #F1 #F1xESPN #F1xFOX pic.twitter.com/MZ2CBU70Nv

— Nahuak #F1naBand 🇮🇹 (@Nahuak_) April 17, 2021
Check all the latest 2021 teamwear via the official Formula 1 store
Steiner, though, is adamant his driver did nothing wrong, if anything Giovinazzi should have gone faster as he knew there was a driver behind also wanting to cross the line.
"No, I don't think so," the Haas team boss replied when asked if Mazepin had done something wrong.
"What he did, it was getting very tight with the time so I think the car in front knows we have been on the receiving end as well a few times so then you need to do what you need to do.
"We are not doing it on purpose but it is getting very busy at the end of sessions like this so you just have to go and hope for the best because if you don't go, you lose the lap anyway.
"I don't think that you can call this a gentleman's agreement because, then again, Antonio could have gone fast as well.
"He knew that Nikita was behind him and he needed to make the chequered flag, not miss it.
"I think it is unfortunate. No one is doing this on purpose or anything you know but it is racing and you need to try to take every opportunity you have got."
Follow us on Twitter @Planet_F1 and like our Facebook page.