Steiner doubts Schumacher and Mazepin feud is 'personal'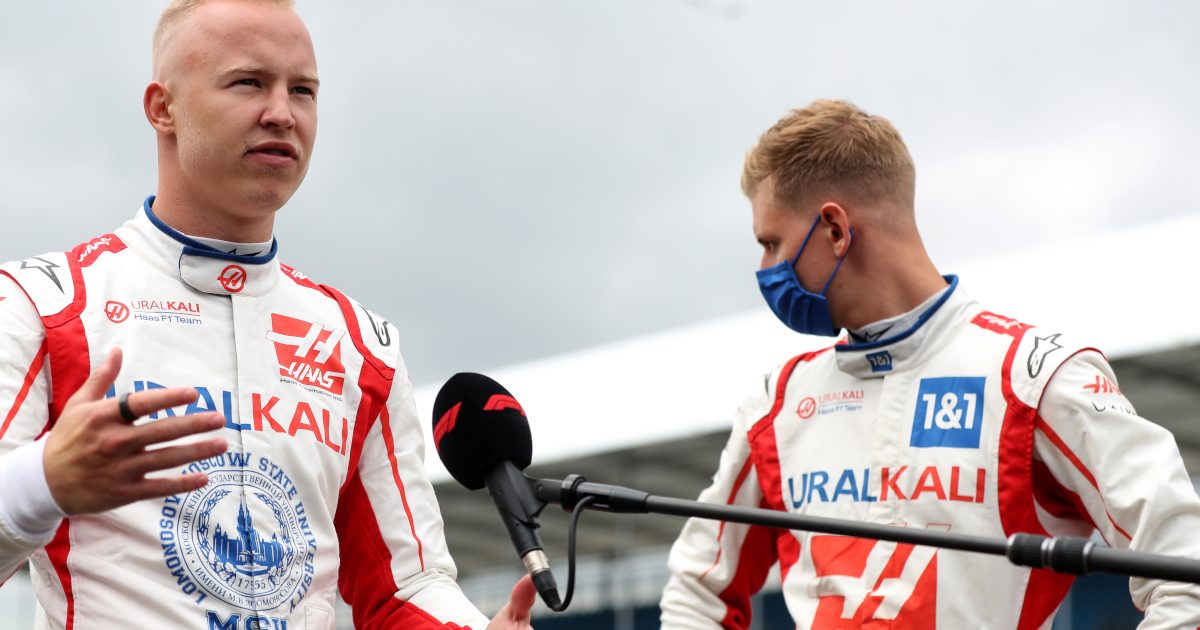 In the midst of a tricky season for Haas, the one up side is that Guenther Steiner doesn't believes his rookies' issues with one another are "personal".
He says instead it is a tense relationship that has been created by the two almost solely racing only each other week in and week out.
This year's championship saw Haas bring in two rookies with Nikita Mazepin and Mick Schumacher determined to prove that they deserve their places on the grid.
But, 14 races in, the team-mates are without a single point, while being consigned to lapping at the back of the field in a slow Haas.
This has led to several clashes between the rookies with words then being exchanged through the media.
Racing one another has, according to Steiner, created the tense situation within the garage.
"I don't think it's personal, I think it's circumstances," said the team boss.
"As I continue to say, we are fighting with nobody else, therefore this is exaggerated, this fight, because there is nobody else to fight.
"If you were in the mix with another three or four cars then you wouldn't see this, because if you do these moves to not your team-mate or you race hard with not your team-mate then it doesn't make a difference, but if it's with your team-mate then it's almost personal.
"That seems to be in my opinion one of the issues there, that there is nobody else around us that we can fight."
With the two expected to remain at Haas next season, a year in which Steiner hopes they'll be racing in Formula 1's midfield, the Italian says now is the time to sort it out.
F1 TV are offering PlanetF1 readers 10% off both monthly and annual subscriptions! In order to claim this fantastic discount, click the following link and use the promo code PLANETF10 at checkout!*
*The offer ends at midnight on September 26 and excludes Netherlands
Conceding that Mazepin and Schumacher don't need to be friends, he says they must at least work for the good of the team.
"I think it's a working relationship that was always very open, even if they're not friends," he said.
"I don't really care what they do in their private life, if they're friends or not, but on the racetrack they need to perform for the team.
"If you take them both not together, they agree with that — we just have to find an agreement now when they are both in the room. That's what we are working on.
"There are a lot of team-mates who are not good friends, we just need to make it work."