Haas engineer explains differences between Mick Schumacher, Romain Grosjean and Kevin Magnussen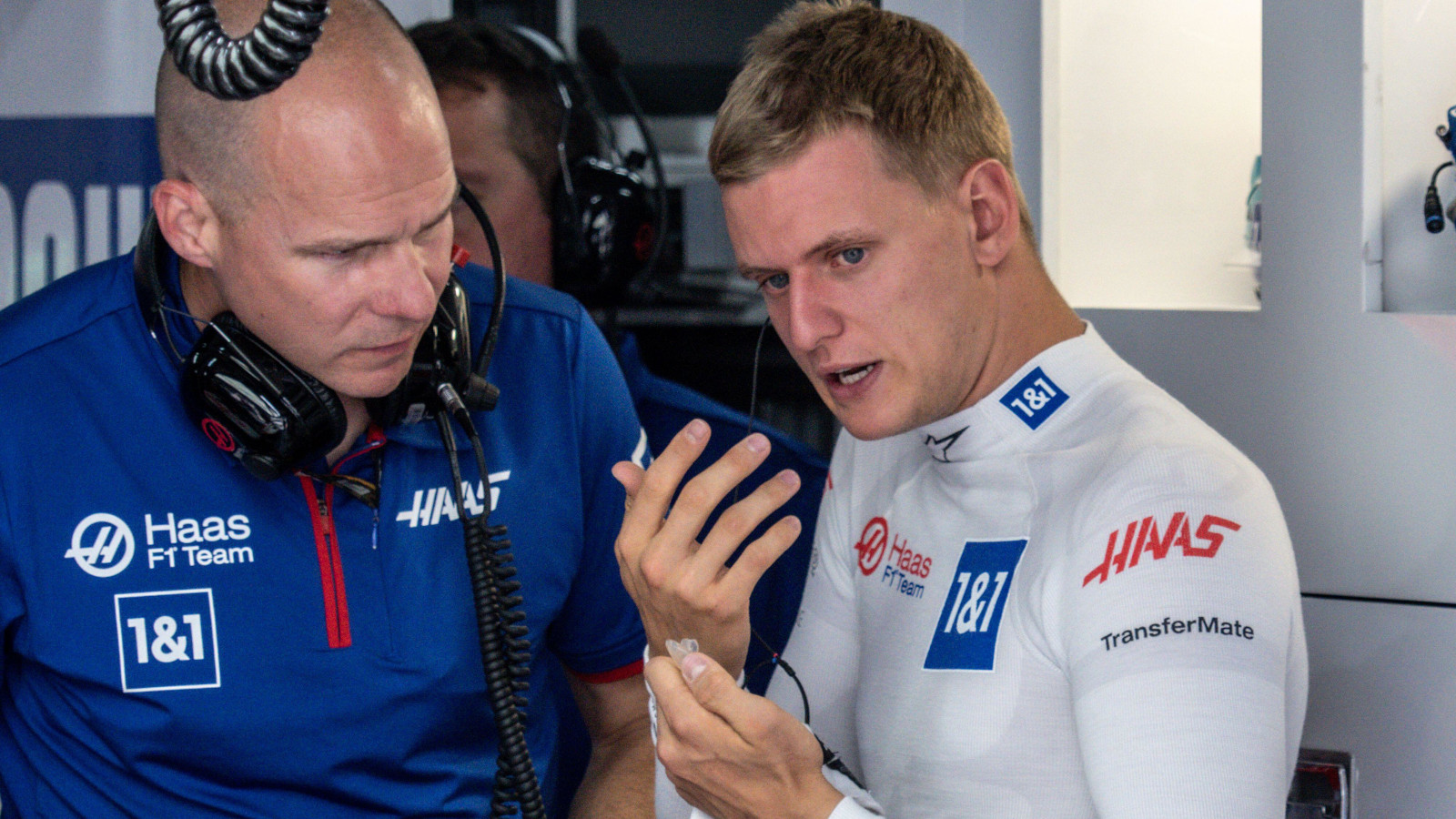 Haas' Gary Gannon has detailed the differences between Mick Schumacher, Romain Grosjean and Kevin Magnussen having been race engineer to them all at some point.
Gannon has been one of Haas' race engineers since 2016 and during that time, he has worked with three of the four drivers to have had a permanent seat in the car.
The 2021 represented a change for Gannon as he went from F1 veterans in Grosjean and Magnussen to a rookie in Schumacher.
Speaking to PlanetF1 earlier in the season, Gannon elaborated on the driving differences between the three and said they ranged from Magnussen who wanted lots of running time in the car to Grosjean who was interested in the small details.
"Their approaches are all different," Gannon said. "They are all really good to work with and very constructive, but they all have different needs and interests.
"Romain was very interested in the set-up and the technical details and very minute information. Kevin was much more interested in the overall approach for the weekend. He liked to have lots of running time.
"Whereas Romain wanted to make a set-up change every run, Kevin wanted lots of running time to get used to the car and he would just improve by running the same car over and over. Mick's probably somewhere in the middle.
Now in an interview with Motorlat, he has expanded on the differences and described what each of them want during a race.
"Mick wants a lot of information during the race, so I always talk to him in the race," he said. "Sometimes it feels like I'm talking too much, but that's exactly what he wants and what he needs.
We gave it everything and got close to points. It's so impressive to feel the emotions of the crowd driving around in Monza! Thank you everyone for a special weekend 🙏 #MSC47 pic.twitter.com/zwbeLxFoPx

— Mick Schumacher (@SchumacherMick) September 12, 2022
"With Romain [Grosjean], he was someone who was much more aware of what he wanted to do, so I didn't talk a lot to him in the race. While Kevin [Magnussen] is someone in the middle."
As well as describing their driving styles, Gannon also described what they were like as people and said that each driver wants a different amount of feedback.
"They're all very nice people and I really enjoy working with all three of them. They're all slightly different, but I get along with them very well, so it's not very different working with them, overall.
"I feel like Romain always knew exactly what to do, Kevin we kinda guide him along with all these tools and things, while Mick is just learning all the time, so we try to give him as much information as we can."
Who Gannon will be the race engineer for next season remains a mystery with Schumacher's contract set to expire at the end of 2022 and as of yet, no official announcement of an extension or a replacement.