Haas consider hiring experienced reserve driver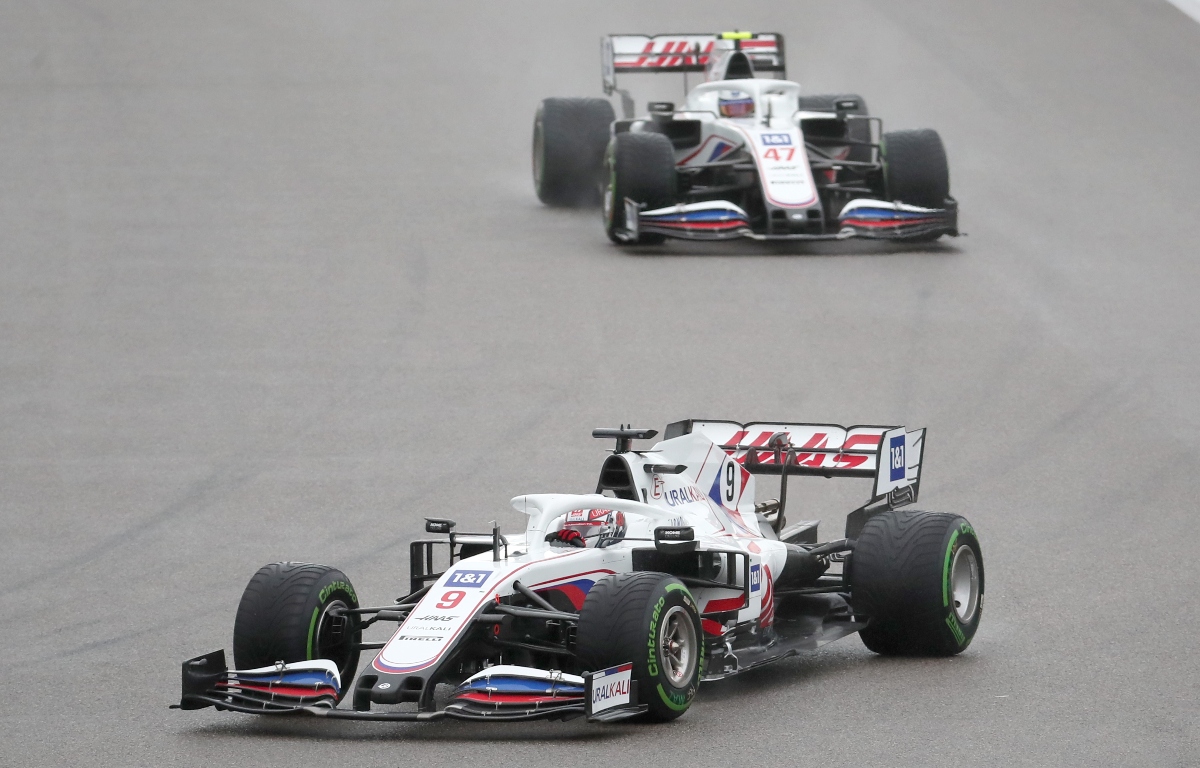 Guenther Steiner says Haas are considering signing an experienced reserve driver to help with the development of their 2022 car.
In the rookie pairing of Mick Schumacher and Nikita Mazepin, the American team comfortably have the least experienced driver line-up on the grid and will again next year.
With the regulation changes coming into play in 2022, more work than ever will have to be done to understand the cars, and given that, Steiner admits an older reserve driver could help his team do so.
"You're fully right there, we have no reference, the reference is missing. And that is an experienced driver," the Italian said as per Autosport.com.
"So I don't know exactly how we're going to do it, there is more than one way to do these things. We talked a little bit about it, but didn't really do anything.
"But I want to see how they [Schumacher and Mazepin] get on. And you can see a lot from data how much they improved and stuff like this, you can get a lot of information.
"When we get there, we'll find a solution also for that if we need to, and I'm not sure that we need to."
Here's to another year with @haasf1team🤩 #MSC47 @insideFDA

______________________________________
📸: @andyhone pic.twitter.com/90hRE7b2Fr

— Mick Schumacher (@SchumacherMick) September 23, 2021
Check out the Haas collection via the official Formula 1 store
One issue that would come if a reserve driver was used in practice sessions would be that Schumacher and Mazepin would get less time in the car themselves.
Steiner is aware of this, but is hoping they'll be more comfortable with their machinery anyway.
"It is always difficult if you take on reserve for a reference driver, call it like this, that will take them out of the car in testing and everything. And I think we have to get to that point at some stage," he added.
"I will discuss it internally with the engineers, what is best for the team, but we haven't made a decision. There's a lot of these ideas floating around. But we haven't taken that decision.
"And hopefully, we don't need to do this, because that's also not good if you put somebody in just to give you a reference, and then [the race drivers] lose time to drive it. So it's very difficult decision to take.
"And I just hope that our car is stable enough that they can get everything out as much as possible. The better the car is, the easier it is for them to develop it. A stable car makes you go quicker, because it gives you confidence."
PlanetF1 verdict
Another weekend of struggles for Haas
With Mick DNFing and Nikita finishing P18, Haas had another poor weekend.