Revealed: Haas officially kick-off F1 2023 launch season with VF-23 livery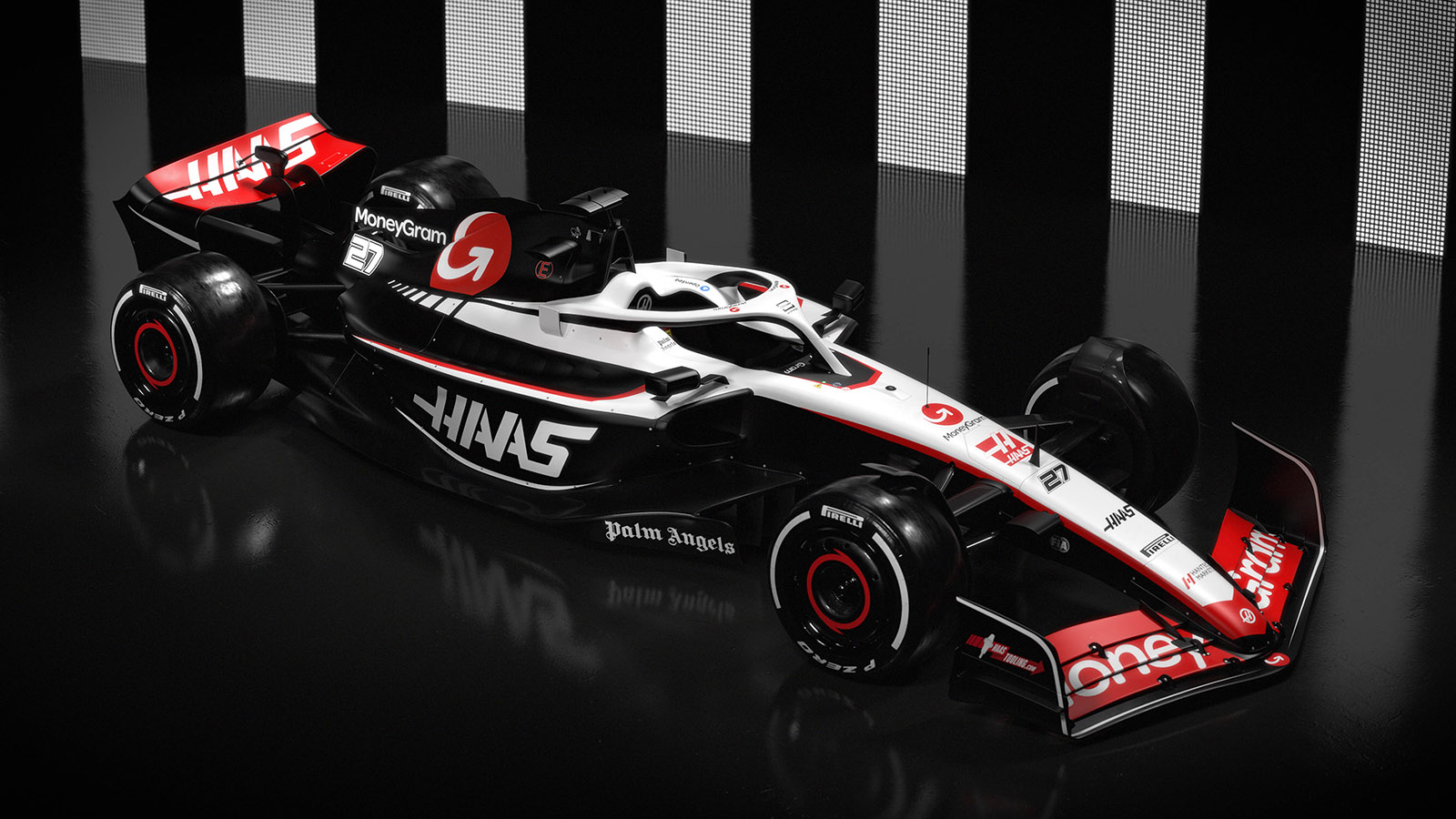 Haas have become the first Formula 1 team to show off their 2023 look, with their livery incorporating new title sponsor MoneyGram.
The American-based squad have kicked off Formula 1's 2023 car launch season by revealing the livery in which their VF-23 will race.
The team revealed renders of how the VF-23 will look with its new livery, although the car itself isn't likely to be seen until the team perform the VF-23's shakedown at Silverstone on February 11th.
Having lost previous title sponsor Uralkali ahead of the 2022 season, Haas announced the signing of a new title sponsor as American finance transfer company MoneyGram signed up on a multi-year deal last October. The deal is set to inject a welcome flow of funds into the small team, meaning Haas may be able to reach F1's budget cap of $140 million.
Revealed: Haas officially kick-off F1 2023 launch season with VF-23 livery
Haas reveals striking new look for MoneyGram
The new livery for Haas was unveiled by the team on Tuesday, with the very different look reflective of their new partnership with MoneyGram.
The renders, which the team released via social media, show off a predominantly black machine, with white and red accents to emphasise their traditional colour scheme.
MoneyGram's branding has also been incorporated predominantly into the engine cover and front wing, while the Haas Automation company continues to feature in the livery on the sidepods and rear wing.
PlanetF1.com recommends
Guenther Steiner: Basing Haas in America would put us back in the field quite a lot
Guenther Steiner sends reassuring message about Haas' future in F1
F1 chief suspects lack of a 'dry run' led to Red Bull's cost cap breach
Also included in the 2023 VF-23 livery are the team's other sponsors, such as Alpinestars, Tricorp, OpenSea, Palm Angels, and Hantec Markets.
Having worked closely with the team to amalgamate the two corporate identities of Moneygram and Haas, MoneyGram's chairman and CEO Alex Holmes said it's a livery that bears the fruit of a long winter's work.
"It's been thrilling to experience two global organisations truly come together as one team to form the MoneyGram Haas F1 Team," he said.
"We've collaborated in lockstep to bring this livery to life, leaning into our many similarities while also playing off of each of our unique strengths.
"As we both usher in a brand-new era with a clear plan and vision in place, we're prepared to work closely together to reach new heights this year.
"The sleek livery design is symbolic of who MoneyGram is today, a company ready for the future, and we couldn't be more excited for what's to come."