F1 team owner Gene Haas has said the new strategy for his outfit means they are "very financially stable".
The global pandemic caused the 2020 Formula 1 season to be delayed and although the FIA enforced a shutdown of the team's factories, several constructors still ran into difficulties.
McLaren were forced to take loans and look to sell and lease back their Technology Centre to stabilise the company, although they were able to secure a strong budget for their Formula 1 outfit through a partial sale of the team, while the Williams family sold their team to Dorilton Capital.
Formula 1 itself posted record losses for 2020.
"Sometimes survival is a racing strategy, just trying to survive," said Haas in an interview with RACER.

"It really wasn't difficult. Early on as a group we took the viewpoint that this COVID thing would be a bigger lockdown than when people said it would just be a few months and then go away. So we immediately shut down the spending monster of spending huge amounts of money, mainly because we wouldn't be going to races.
"The most expensive part of going to races is usually freight and travel, so we shut a lot of that down almost immediately. We got a big saving there which was really helpful. So instead of us having a budget of $150million, it went down to like $80million and a lot of that… $35 million came from FOM and then more from sponsorship, so we actually did pretty good."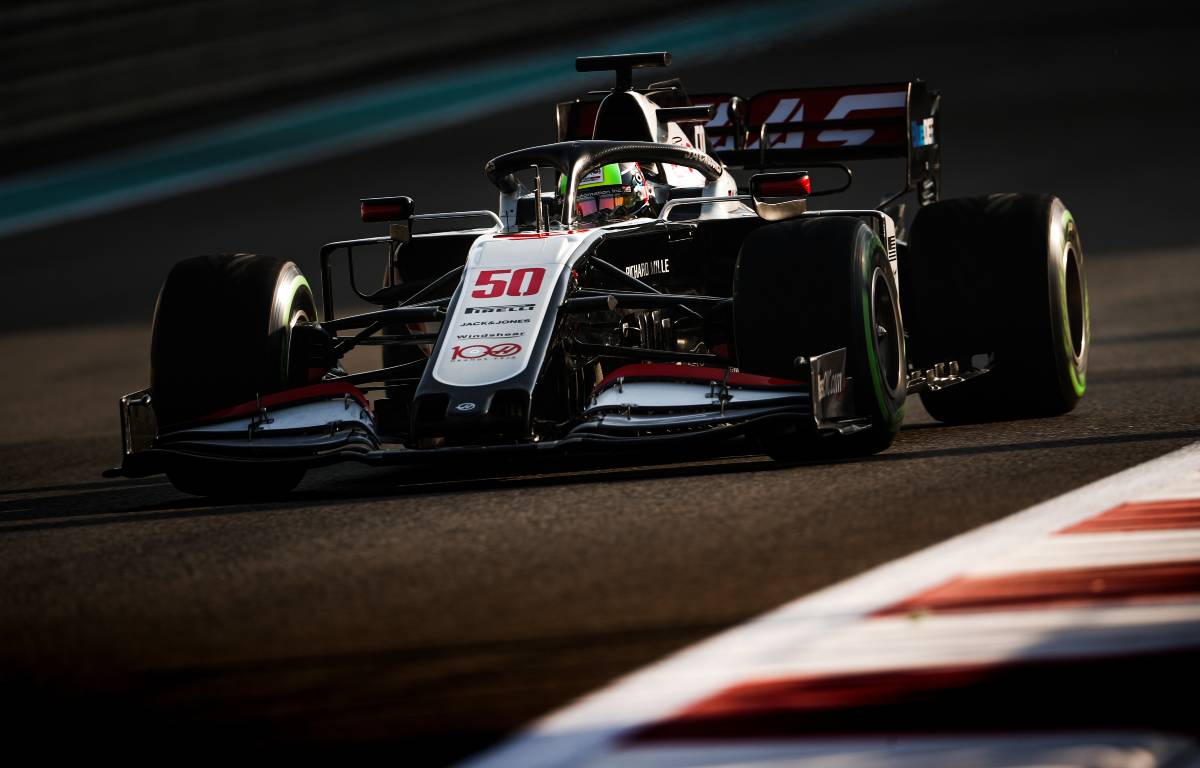 Check out the new 2021 collection on the official Formula 1 store!
So this strategy, along with a new approach which includes a driver line-up with financial backing, consisting of Nikita Mazepin and Mick Schumacher, means Haas are now actually "very financially stable".
And so they signed up to the new Concorde Agreement.
"When we got in the middle of the global pandemic last year, Guenther [Steiner, team principal] and myself came to an agreement on 'okay, how much money do we actually want to spend on this?' I actually set a very lean budget," Haas explained.
"And quite frankly we actually scored more points (relatively) with a smaller budget than we did with a bigger budget. I just feel like maybe it was eating too much and sometimes being leaner, you can produce more results.
"So we leaned everything down and came up with a figure I was comfortable with, and Guenther agreed he could work within that. We changed our focus a little bit, we do have some well-backed drivers and I think from a financial standpoint we are very stable.
"That's what I'm looking forward to. With the cards we have been dealt, we can't sit there and win any hands here or bid up the pot, so our position is basically to hold on and see what the future holds.
"We've a lot of things changing in 2022 and 2023, so we are in holding type mode of 'let's see what we're going to do here'. But we are also very financially stable. I didn't have to mortgage my real estate or my race shop or any of that stuff. We are not doing what some of the other teams do and mortgage everything they have to go racing.
"We are just operating on the money and budgets we have and we can do that very successfully. So that guarantees us that at least we will be around for the next five years."
Who wants some more Mick seat fit pics? ✋

Thought so 😉#HaasF1 pic.twitter.com/KuxEHdmLwG

— Haas F1 Team (@HaasF1Team) February 26, 2021
Haas is not sure which "doors will open" come 2022 and 2023, but would not be surprised to see some of the bigger teams leave Formula 1 as the industry moves more towards an electric future.
"Going forward in 2022 and 2023, maybe doors will open. Maybe things will happen. Maybe some of the big teams might call it quits," he explained.
"This whole electrification of the whole automobile industry will be very upsetting to the tried and true conventional builders of cars, so you never know when one of them might pull out and there might be some opportunities to do something else there. So who knows."
Follow us on Twitter @Planet_F1, like our Facebook page and join us on Instagram!