Haas' Gary Gannon reveals how Mick Schumacher is coping with pressure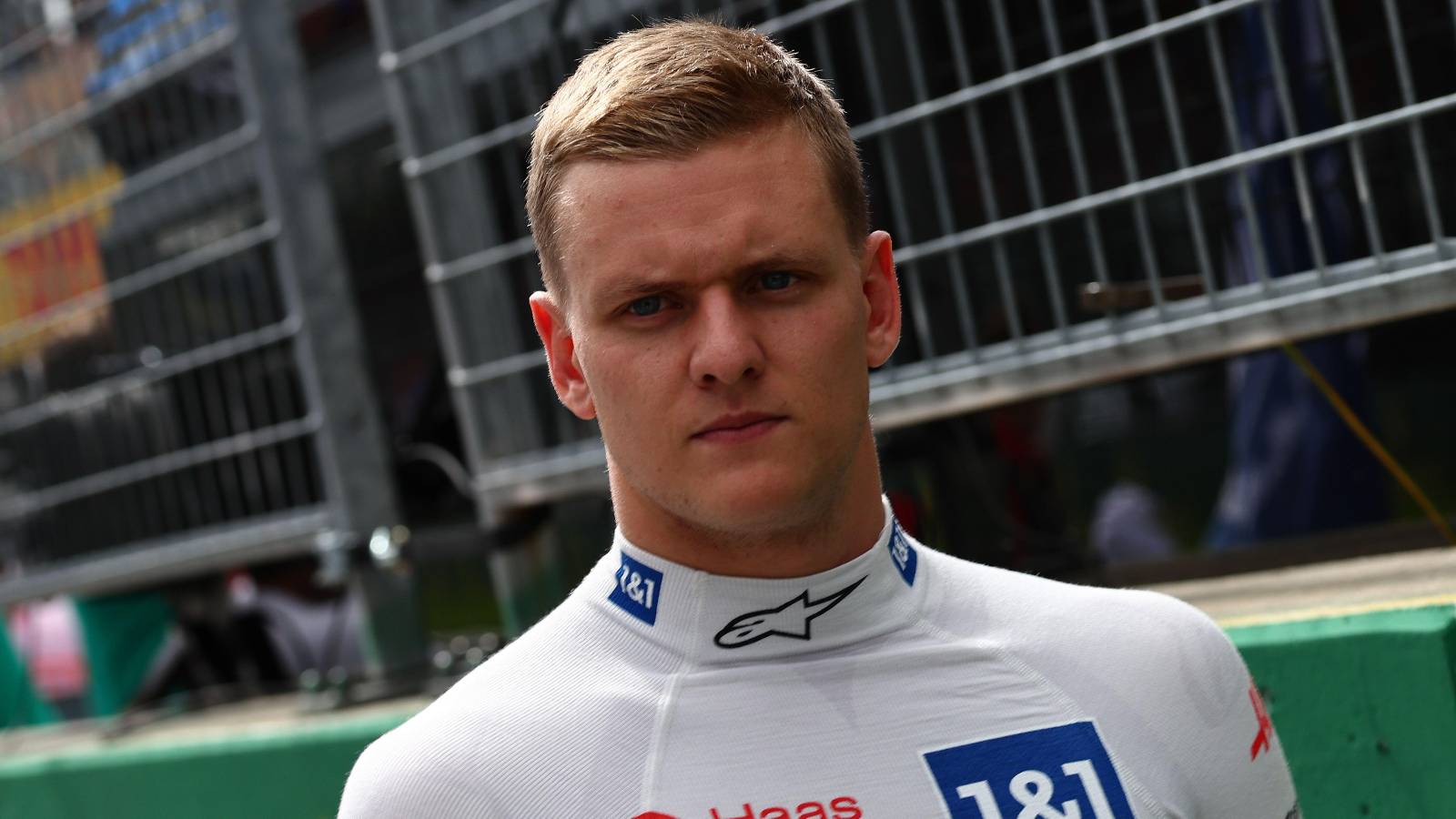 Haas engineer Gary Gannon says there is no need to dwell on the past with Mick Schumacher, who has a "very mature" approach to pressure.
Schumacher has arguably had to deal with serious pressure for much of his racing career, considering that he is the son of seven-time World Champion Michael Schumacher.
That only intensified once he reached Formula 1 with Haas, while still a member of the Ferrari Driver Academy, looking to prove that he also had what it took to wear the iconic Ferrari red.
So, just how does Schumacher handle the pressure? It was particularly intense for much of the first half of 2022, as he struggled with some costly crashes and an inability to score points for the first time.
And now he is driving to save his career, Haas looking at other options to potentially take his seat for 2023, while it is believed that his Ferrari association will also be reaching its conclusion come the end of the season.
But, Gannon explained that pressure is not something that makes Schumacher wilt, instead, he is able to see the bigger picture when it comes to navigating these situations.
"Mick himself is very mature and capable of managing these emotions and not allowing himself to stay down based on a previous bad result," Gannon told Motorlat. "So that makes us not to feel extra pressure to fix a mistake from the past or something.
"So a lot of it comes from him, not creating a pressurised environment, and then we try not to create a pressurised environment either. We try to reset if we had a bad weekend or a couple of bad weekends, and then we try to build on when we have anything positive.
"Last race [Monza] we didn't score points, but the race driving was very positive. The previous race [at Zandvoort] we got through [to Q3] and had the best qualifying of the two years [with Schumacher]. Even though we didn't get the results in the race, we just build on that qualifying.
"It's always trying to find like some positives to build on, even when we haven't gotten the results we wanted."
Mick Schumacher has proven he can thrive under pressure
After those crashes in Saudi Arabia and then Monaco earlier in the season, combined with a struggle to extract the kind of performance from the VF-22 which Kevin Magnussen was, it is safe to say that the dark clouds were gathering over Schumacher, potentially to wash away his place in Formula 1.
But, as the pressure continued to mount, a good deal of it supplied by team boss Guenther Steiner, Schumacher found a way to channel it and deliver that points finish for the first time at Silverstone, then following that up with an even stronger showing in Austria, finishing a career-best P6.
Schumacher has not scored points since then, but neither has Magnussen, the VF-22 having slipped down the midfield hierarchy. But in that time Schumacher has now reduced the deficit to Magnussen which was commonly there and is no stranger to outperforming the Dane.
As Gannon mentioned, Schumacher made it through to Q3 back at the Dutch GP, Magnussen out in the first stage of qualifying there, while at Monza Schumacher shone over Magnussen on race day, where his more experienced team-mate looked way below his best.
It seems a bit unfair then that it is Schumacher's place at Haas which is in danger, but under this immense pressure to save his Formula 1 career, Schumacher is operating at his highest level yet.
Read more: Steiner suggests that Schumacher "lacks consistency"