Guenther Steiner shares interesting theory on F1's decline in Germany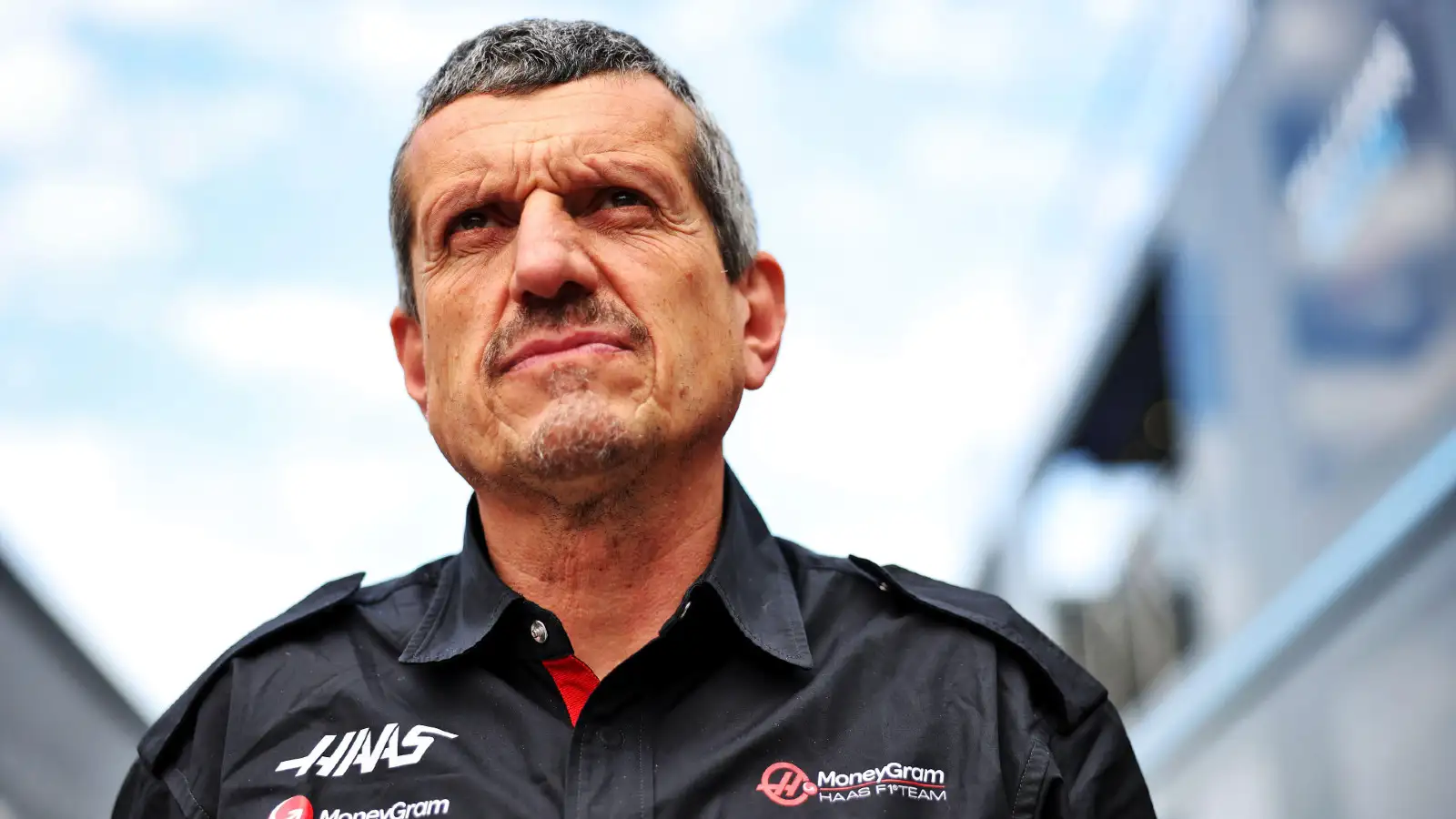 Guenther Steiner, the Haas team principal, believes the rise in pay television has contributed to F1's decline in Germany over recent years.
F1 has struggled to maintain interest in Germany ever since the retirement of seven-time World Champion Michael Schumacher, with even the record-breaking exploits of youngest-ever Champion Sebastian Vettel and eight-time Constructors' title winners Mercedes not attracting much attention.
Just a single German driver, Haas's Nico Hulkenberg, competes in F1 today compared to seven at the end of the 2010 campaign.
Guenther Steiner keen to replicate Dutch GP vibe in Germany
The 2023 season is the third year in a row that the sport has not staged a grand prix in Germany, with the iconic Nurburgring venue last hosting the Eifel Grand Prix during the pandemic-affected year of 2020.
Meanwhile, Hockenheim – which for a number of years shared the German GP with the Nurburgring on a rotational basis – has not appeared on the calendar since 2019.
Having seen crowds flock to last month's Dutch GP to celebrate the success of reigning World Champion Max Verstappen, Steiner is keen to replicate the Zandvoort effect in Germany.
He told Motorsport-Magazin: "Now we have to see to it that we get a fan base in Germany like the Dutch.
"They have a lot of young people watching Formula 1, also in America, the whole world. It's only in Germany that we're having a hard time, which is a shame, because Germany has always been a Formula 1 country."
At a time F1 is experiencing a rise in popularity across the world, Steiner feels the return of the German GP to the calendar would help the nation's cause immensely.
"I do contribute to it! I bring the driver," he said. "A race would be nice, though. But you have to talk to German industry and politics about that, not me.
Sky currently hold the broadcast rights in Germany on a deal until 2027, with Steiner pointing out that pay television is not popular in the country.
PlanetF1.com recommends
F1 team principals' rich list: Net worth figures revealed for Wolff, Horner and more
Seven F1 tracks that deserve a place on the calendar forever
He explained: "The people who don't want to pay for Sky are the problem. I would put it this way: it is certainly a problem, because the German viewer is not used to paying for television.
"Several factors come together. One is that Germany is not a country where pay TV is in demand, because the content from free TV in Germany is very good, I must say.
"That's why: Why should I pay when the free stuff I get is also good? Then comes the content and then, logically, people also have to say: I want to watch that and I'll also spend money on it.
"But when you sell something, you have to make sure that it is attractive enough for people to pay money for it. You have to look at that, too. There are several things. But I definitely don't want to say it's bad.
"I think it's a mix where you have to find the magic somewhere so that it works. And I would say that you have to motivate young people to do it, because they are more inclined to pay for something that is good."
Read next: Exclusive: George Russell on future at Mercedes, Red Bull's dominance and Lewis Hamilton