Steiner left puzzled by Haas' late-season gains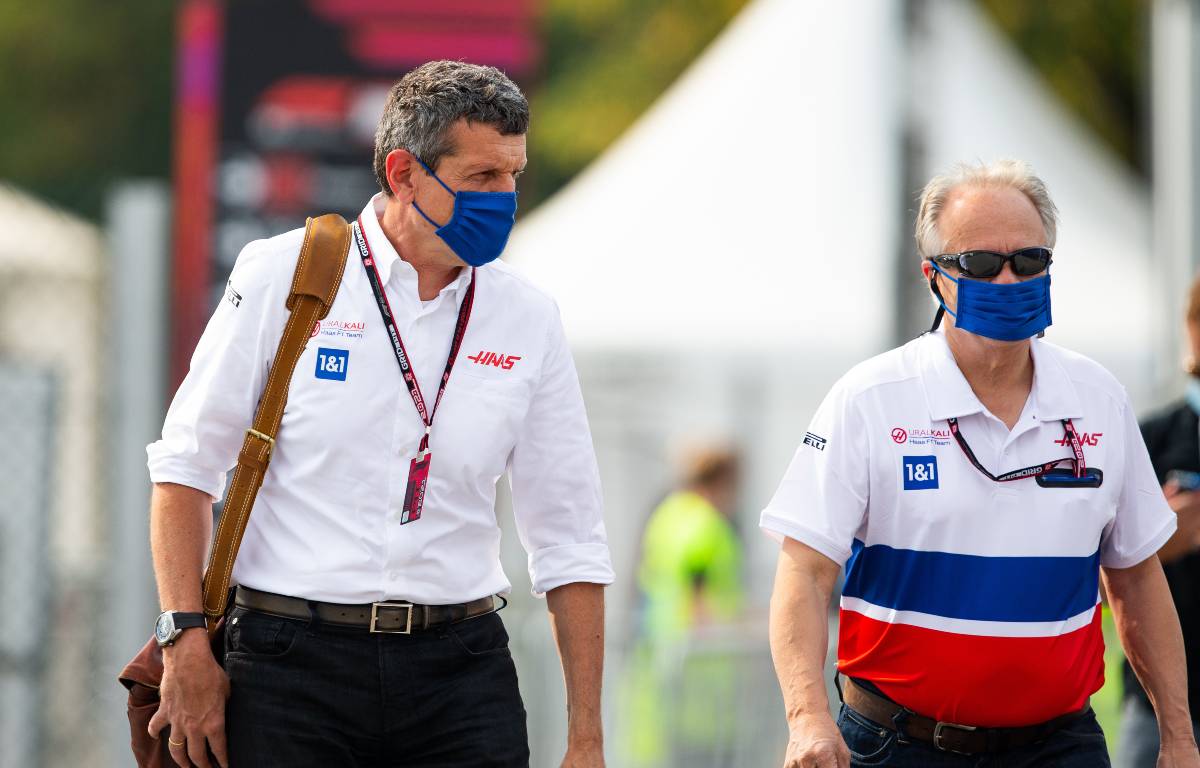 Guenther Steiner admitted he is unsure where an increase in competitiveness came at Haas towards the end of the season, having appeared to have closed the gap to Williams.
The team principal said he "could not believe" his drivers were able to race against their fellow backmarkers after not developing their car all season long, having closed the gap in Saudi Arabia and Abu Dhabi.
Steiner was full of praise for how his Haas staff kept their heads up and maintained their work ethic in their most difficult Formula 1 season to date, and said he encouraged them to keep going about their business as if they were further up the field.
"What you have to watch is that people don't get complacent, get used to it and don't do their best anymore," Steiner said to Motorsport.com.
"[You have to] tell them that 'you guys have not gone stupid or bad, it will get better, it's just our car is not developed'.
One of our favorite moments of 2021 💚💙

Here's the behind the scenes from when Mick drove his dad's first F1 car – the Jordan 191 💚💙#HaasF1 pic.twitter.com/6XNmg9CZoB

— Haas F1 Team (@HaasF1Team) January 2, 2022
"It's too simple the answer: if there is one year you don't do anything, this is where you end up.
"Then again, in the last two races, I could not believe we were only a tenth or two away from the end of the midfield. I don't get it with a car that's almost two years old.
"The other ones should have made the gap bigger; they developed their cars. The last two races were very odd to me.
"In Saudi Arabia, where the lap is very long, we were only one-and-a-half tenths behind. And we fought in the race with one of the Williams. Maybe they were going slower?
"As soon as you can fight for something, it's a different scenario, a different vibe, a different way of living."
Mick Schumacher's race engineer was complimentary of the young German for the amount of detail he goes into when analysing his weekends and preparing for races, and the driver himself thinks he and his team have made progress together.
At the end of his rookie season, he thinks he has been able to set his car up more to his liking and is ultimately reaping the rewards for doing so.
"We as a team also have just found a different way of approaching weekends, and approaching set-ups," Schumacher added to Motorsport.com.
"I think we've really just found what we want from the car. Is it entry stability, is it oversteer, that was just something that showed over the last few weeks? I think we perfected that a bit."
PlanetF1 Verdict
Steiner surprised by end-of-year Haas speed
Haas team principal Guenther Steiner is unsure where his team's extra pace came from at the final races of the year.