Haas mid-season change would be 'desperate move'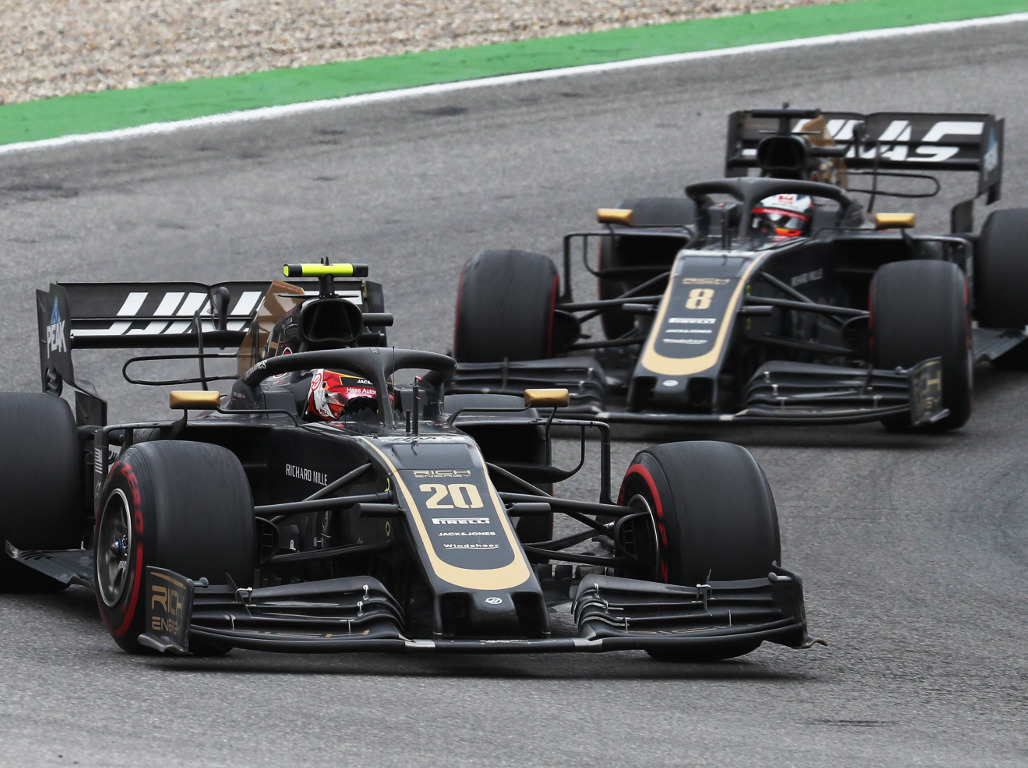 Romain Grosjean and Kevin Magnussen are safe at Haas, at least for now, with Guenther Steiner saying changing drivers mid-season would "disrupt" too many things.
Grosjean and Magnussen once again touched wheels at the German Grand Prix, the fourth time this season.
But while last Sunday's collision had absolutely no consequences for the race, reports suggested it could the final straw for Steiner.
According to whispers in the paddock, the team boss considered firing one of his drivers with Grosjean being the main target.
Steiner has ruled that out.
"I'm not thinking about that," he said.
"It's part of it, but that doesn't make a lot of sense. Then you just open up more questions than answers.
"You disrupt a lot of other things, so that would be a desperate move almost if I have to do that one."
He has, however, issued team orders to his drivers, banning them from racing one another.
"It's the only solution, to be firm with them, and tell them what to do, and when they get close to each other, go from there," he said.
"When they're not close to each other I don't really care what they're doing. When they're close to each other, we need to take it out of their control who is doing what."
Follow us on Twitter @Planet_F1 and like our Facebook page.