Schumacher crash may have cost Haas a million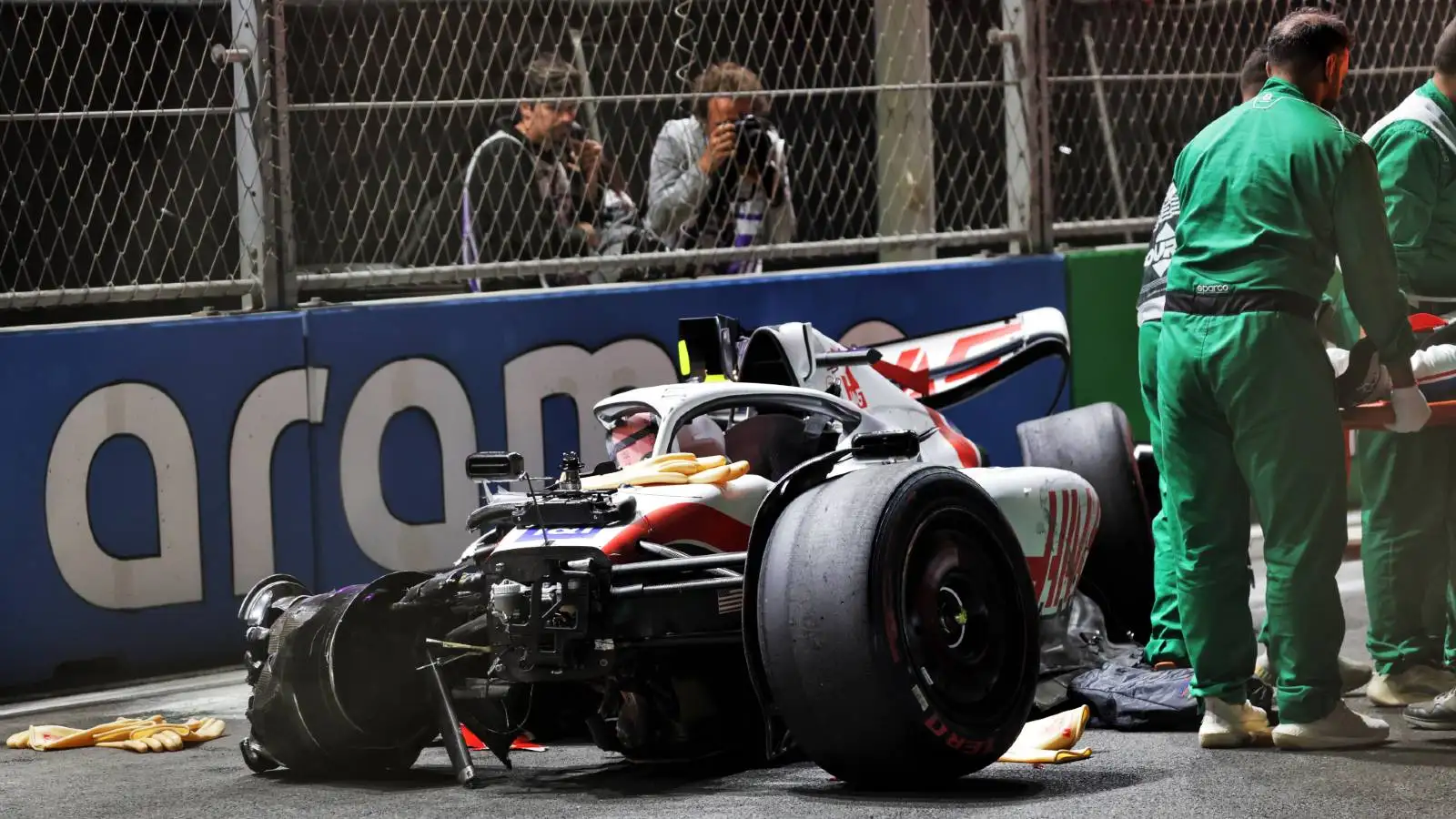 Guenther Steiner says Haas could be looking at a million-dollar repair bill after Mick Schumacher's crash in qualifying for the Saudi Arabian Grand Prix.
Schumacher was pushing to try and cement a place in Q3 at the Jeddah Corniche Circuit, for which he had been on course when he hit the wall at the exit of Turn 10.
There was a heavy impact with the barrier at Turn 11 and the car then careered down the track to Turn 12, where it finally came to rest.
Fortunately, although his condition had immediately been unclear, the German driver was uninjured, but he was still taken to hospital for precautionary checks.
Ruled out of the race by his team the same night, Schumacher said the next day he felt physically able to have taken part in the grand prix but the damage to his car was such that a rebuild was not viable.
Steiner, the Haas team principal, has explained the financial implications of the accident, which was far from ideal considering events in eastern Europe meant they no longer have the funding from their former title sponsor.
"I think the cost is pretty high because all the suspension is gone, except the front left," said Steiner, quoted by Motorsport.com. "I think there is still something on there. The rest is just carbon powder.
"I don't know money-wise but between gearbox, the whole bodywork is gone, radiators are gone – $500,000 to $1million, I would say."
Haas have already confirmed there will be no impact to Schumacher's chances of racing at the next round, the Australian Grand Prix, where he can try again to claim a Q3 place for the first time in his F1 career.
The 23-year-old's team-mate, Kevin Magnussen, has collected 12 points from the first two races in a VF-22 car that is massively more competitive than last year's predecessor.
On the financial hit, Steiner discussed how much of the budget is set aside to cover for the effect of major car damage.
"There's a nominal amount," said the Italian. "But in a racing team, you never can stick to your budget like in a normal commercial business because you have this risk.
"You have got obviously a contingency there. But if you have two or three like this, pretty quick your contingency is not there anymore.
"It's a loss. So you just need to manage. Obviously I hope we don't have a lot more of them."
Mick was 'ready to go' but Haas needed to manage spares
Despite being '100%' after his crash on Saturday, Mick Schumacher was left out of Sunday's race as Haas needed to manage spares.