Nico Hulkenberg was originally on Haas' shortlist to replace Nikita Mazepin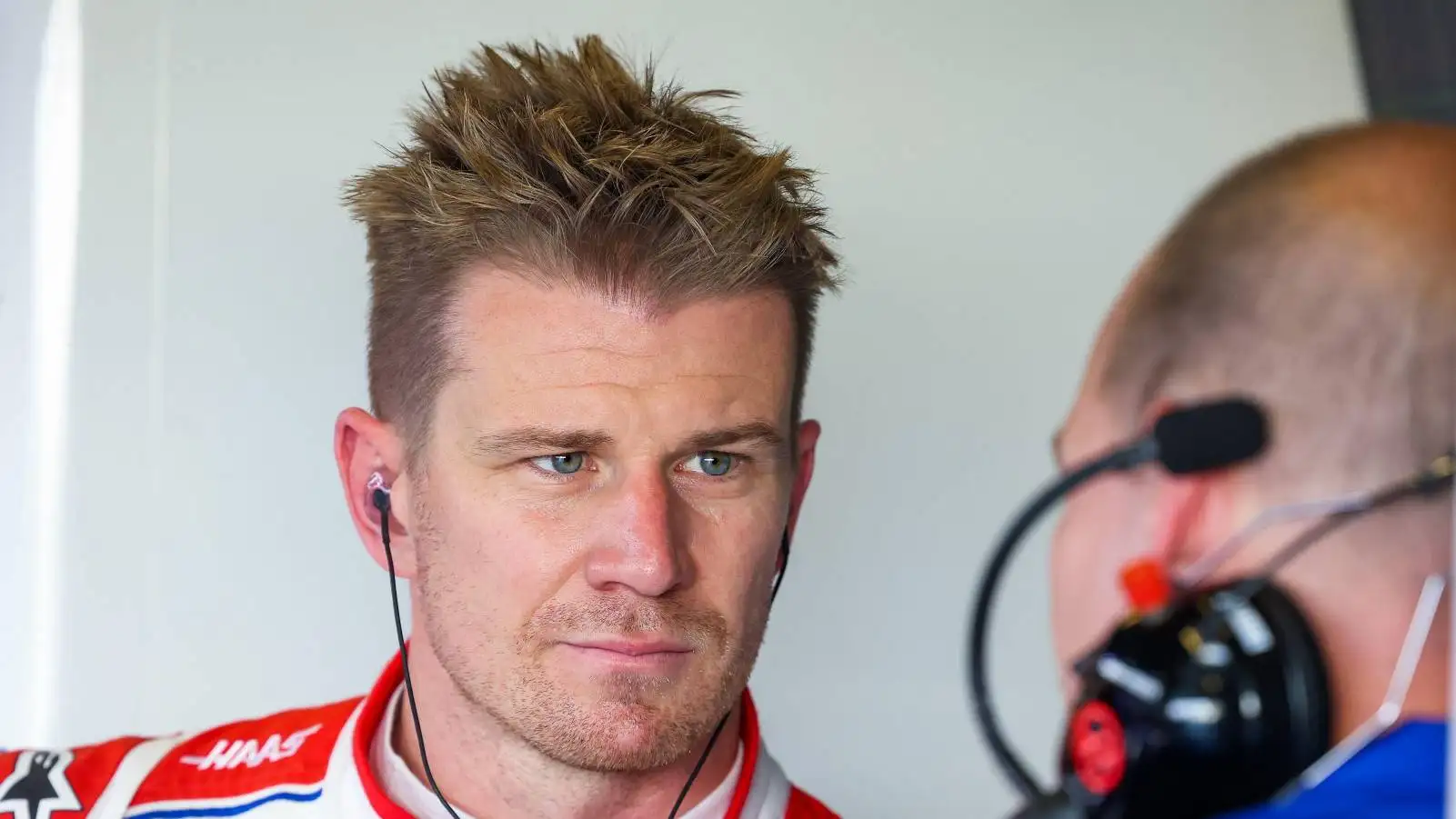 Guenther Steiner says Nico Hulkenberg's recent signing by Haas was not the first time this year he had been considered as an option to join the team.
Haas were also looking for a driver at the end of February when they dispensed with Nikita Mazepin's services, but Kevin Magnussen was selected ahead of the German.
But it took only a further nine months for Hulkenberg to be confirmed as a Haas racer, given the nod after Steiner had arrived at the decision to replace Mick Schumacher at the end of his second season with the team.
Therefore, it will be a thirtysomething duo of Hulkenberg and Magnussen for the American outfit in 2023, a partnership that have contested 322 F1 races and achieved only a solitary podium finish between them.
Speaking on the Beyond the Grid podcast, Haas team principal Steiner said 'The Hulk' had been in the reckoning when Mazepin exited with his position having become untenable – along with the team's sponsorship by his father's company – as a result of the situation that developed in eastern Europe.
With time tight before the start of official testing though, bringing back Magnussen from endurance racing in the United States was a more straightforward prospect, returning to the team for which the Dane had raced between 2017 and 2020.
"I think he was on the list," said Steiner about Hulkenberg. "But there it was like, I think the Kevin solution was almost too easy once he came up.
"Because we knew him, we knew what we'd get by bringing in someone who knew the team. He just had a head-start in a difficult situation because we only had two weeks to go [before the start of the season].
"Now we have three months, or two-and-a-half months, to go. So it's a little bit more time, but two weeks to go…when you have somebody who knows everybody, who knows our processes, who knows how we work.
"We work a little bit different than other teams so if you have got all this, it gives you a head-start – as we could see by finishing fifth in Bahrain."
Hulkenberg's last full F1 season was in 2019 at Renault, since when he has acted as a 'super sub' for Racing Point/Aston Martin when one of their drivers was suffering from illness during a race weekend.
The 35-year-old underwent his first test session for Haas in Abu Dhabi two days after this year's final grand prix.
Read more: Guenther Steiner adamant he won't have any problems managing Hulk and K-Mag