Haas broke curfew in Aus, out of spare chassis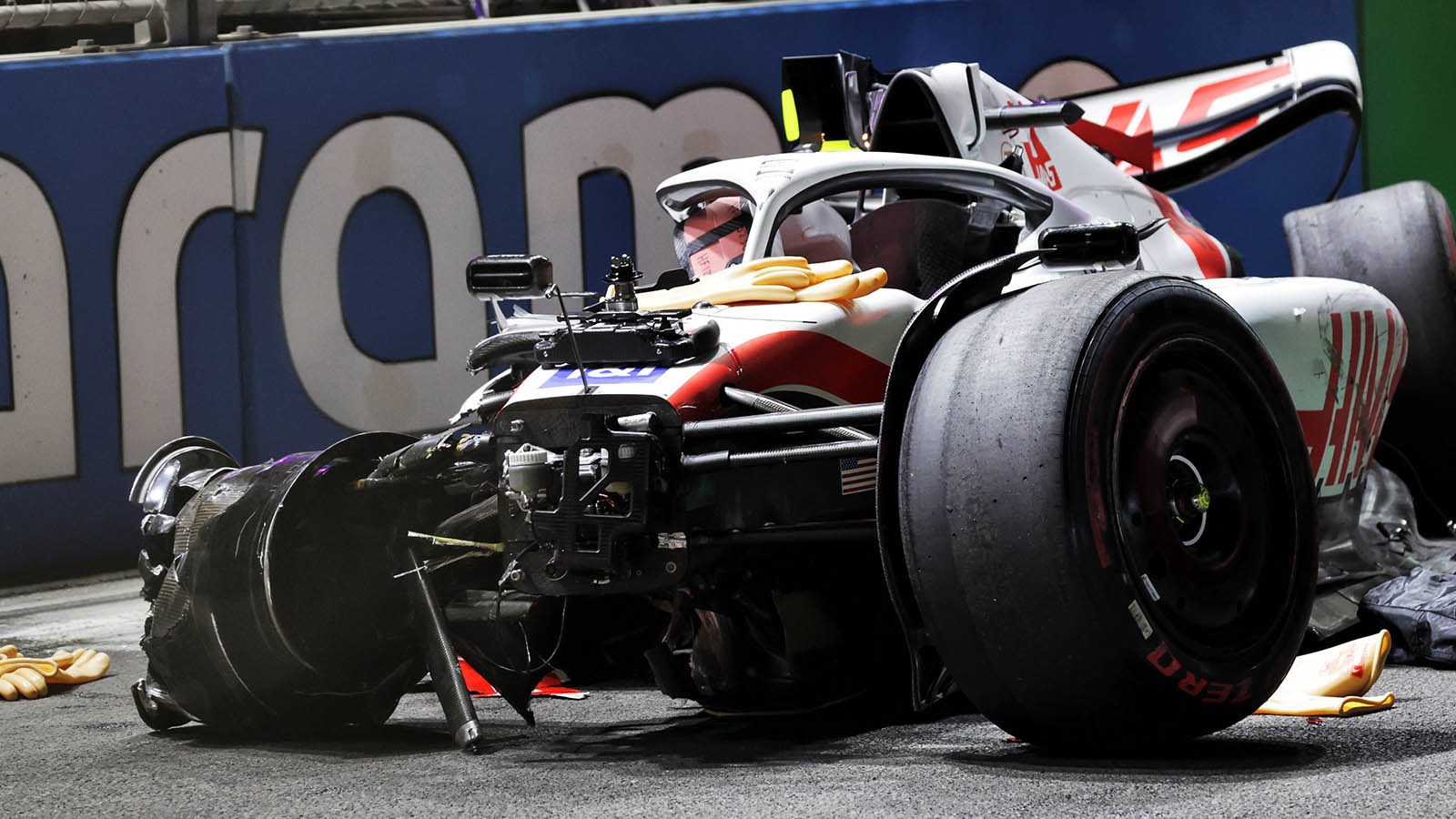 Haas broke curfew on Wednesday night to build Mick Schumacher a car, with Guenther Steiner revealing they are now out of spare chassis.
Schumacher walked away unhurt after suffering a huge crash in qualifying for the Saudi Arabian Grand Prix.
The German clipped a kerb and smashed nose-first into a concrete barrier with his VF-22 breaking in half, such was the impact.
Haas opted against building him a new car at the time, the German sitting out the Saudi Arabian Grand Prix, the team instead doing so on Wednesday when they arrived at the Albert Park circuit.
Haas used one of their free curfews to do so.
However, should Schumacher, or his team-mate Kevin Magnussen, have a big shunt in the one of the sessions leading up to Sunday's Australian Grand Prix that will be it for them for the weekend as Haas don't have a spare chassis on hand.
"It was pretty tough for the guys," team boss Guenther Steiner told Motorsport.com on Thursday morning.
"Last night we broke the curfew because the guys wanted to get ahead for this morning, so tonight we don't have to go over it. Breaking one curfew was worthwhile to get to a good point.
"You need to bring as many parts as you can in the moment. You cannot bring more, there is nothing in stock anymore. All what you've got, you bring here.
"But there's no spare chassis, no safety net here, so they need to be careful. Otherwise we'll start again with one car!"
Steiner, though, reckons Schumacher's Saudi Arabian chassis can be repaired and join Haas' spare parts pool.
"The chassis has been flown back yesterday," he said. "It had to come here because of custom declarations, paperwork, basically. At the moment I think it's stuck in Singapore, I just had an email!
"It's going back to be repaired, so hopefully will have that for Imola again, as a spare chassis. I think it's OK.
"The side impact structure needs to get changed, it needs to get painted, there is a small dent in it, but the chassis is repairable."
But while Schumacher's gearbox did not survive the crash, Steiner says his engine did.
"They need to fire it up now, but they pressure checked everything, and Ferrari is very happy," said the Italian.
Haas out of spare chassis in Melbourne
Haas have built Mick Schumacher a new car for this race weekend after his big crash at the Saudi GP, however they have no spare chassis available for the weekend.