Haas duo to embrace 'passionate' Mexican GP crowd
Haas' Nikita Mazepin is eager to experience the "passionate" crowd at the Mexican Grand Prix, which returns to the schedule after a one-year absence.
If Formula 1 fans were asked to name a race with the most enthusiastic crowd, Mexico would surely rank near the top of the list.
The Foro Sol stadium section, where the Autodromo Hermanos Rodriguez circuit snakes between the stands, has become one of the sport's most iconic images since the revamped venue returned to the calendar in 2015 after a gap of 23 years.
Both Mazepin and his team-mate Mick Schumacher are looking forward to savouring the unique atmosphere for the first time towards the end of their debut F1 campaigns, with the Mexican event back on having been cancelled in 2020 due to the pandemic.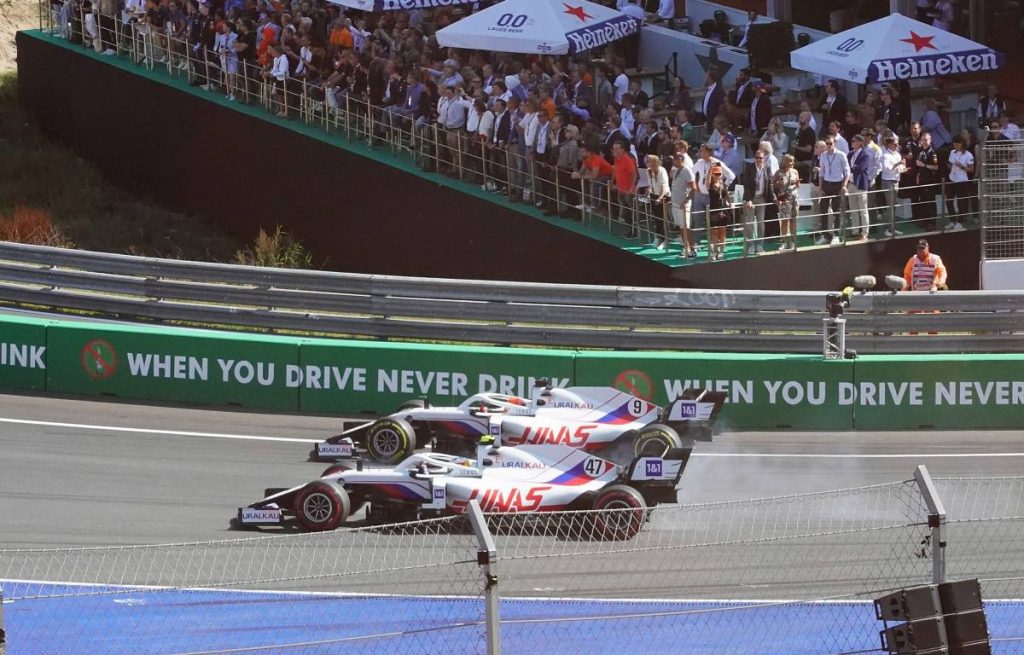 "As I'm not from there, it doesn't really bring me pressure but it's nice to see people enjoy the event you are taking part in," said Mazepin during the Haas team's race preview.
"It's awesome that Formula 1 brings smiles to people's faces and perhaps makes their weekend more interesting, rather than being at home and watching the race on TV.
"The locals are very welcoming – I was there two weeks ago – so I got to feel a bit of the atmosphere and passion of the people, how much they like Formula 1, so I'm looking forward to getting out there at full speed."
Schumacher added: "I'm really looking forward to seeing the Mexican fans. I've been told it's very nice and the passion you feel when driving there, especially to drive through the stadium part, so it's exciting to go there.
"I think if you have the opportunity to hear during the race, it definitely adds motivation to make you want to do well, so I'm looking forward to hearing the crowd cheer and doing my best there."
The high altitude of the circuit has been another talking point in the build-up to the Mexican Grand Prix, and Schumacher says it is something he is aware of as he makes attempt No 18 of 22 this season to try and open his F1 points account.
"I wouldn't say there was any specific training or preparation, but there's definitely the knowledge that the car will feel different, the car will be different on track and that the engine will be performing less," said the German.
"There will be different difficulties and maybe a different perspective that we'll need to consider of how the car will behave here."
Reliability concerns for Haas ahead of Mexico
Haas had reliability issues at the US GP.