Haas team boss Gene Haas believes they have been "playing games with a thermometer" so far in 2019.
The American outfit have struggled to get their tyres in the operating window come race day, leading to a slide down the order on Sunday's, but the warmer track temperatures in Barcelona helped them to a double-points finish.
Despite the elements being on their side at the Spanish Grand Prix, Haas knows that the team have a serious issue which they must get on top of.
"I think we had a miserable start to the season," Haas told Motorsport.com.
"We qualified really well, so it says that we can do one or two laps quick. But then we lose tyre temperature, and when you lose tyre temperature, the cars sometimes just go away.
"It was warmer [during the Spanish GP], and we didn't have that problem, but even with Grosjean on the restart, his tyres were a little bit cooler, but a couple of laps later he was back up to speed. It's very critical to keep on top of the tyres.
"It seems like it's just luck if you get the tyre in that right temperature zone. It would be nice if Pirelli could make it so it wasn't so sensitive to that. We're playing games with a thermometer, not racing cars."
Despite using Ferrari power, Haas claims the team are slow on the straights, and this is something he wants to address to stay with the extremely tight midfield pack.
"That midfield is so tight. We were obviously slower on the straights than a lot of our competitors, but we were able to keep ahead of them in the turns," he explained.
"We've got high speed drag but the downforce makes us better in the turns."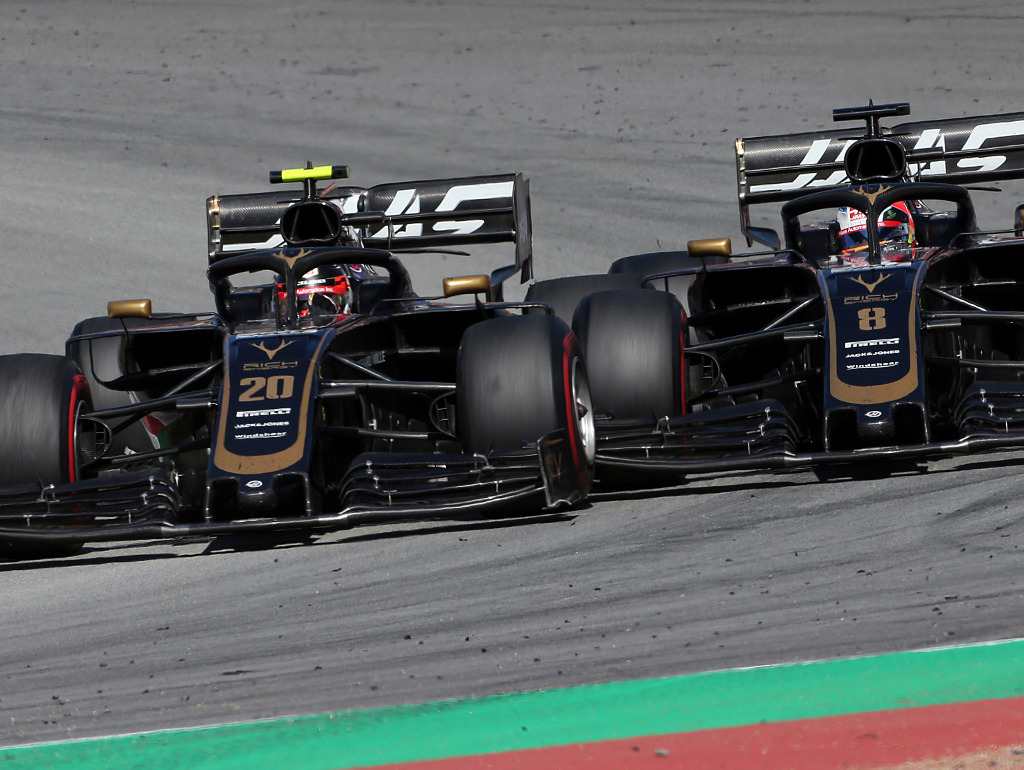 Team principal Guenther Steiner warned that Haas now need to find a way to perform throughout the season.
"I mean coming here we knew from testing that we can get the tyre to work here," he told Motorsport.com.
"It is obviously a sign of progress from Baku, because Baku was pretty dull for us, you know, because before we always had the cars in the top 10 in qualifying.
"We know the speed of the car, we just can't on certain tracks get the tyres to work, and here it's working, we're on the limit here, we get it in.
"But what we need to do is we need to find a way to make them work everywhere, because it's clear that the car is good. There's no doubt about it, the speed of the car."
Follow us on Twitter @Planet_F1 and like our Facebook page.