Haas protest dismissed, will appeal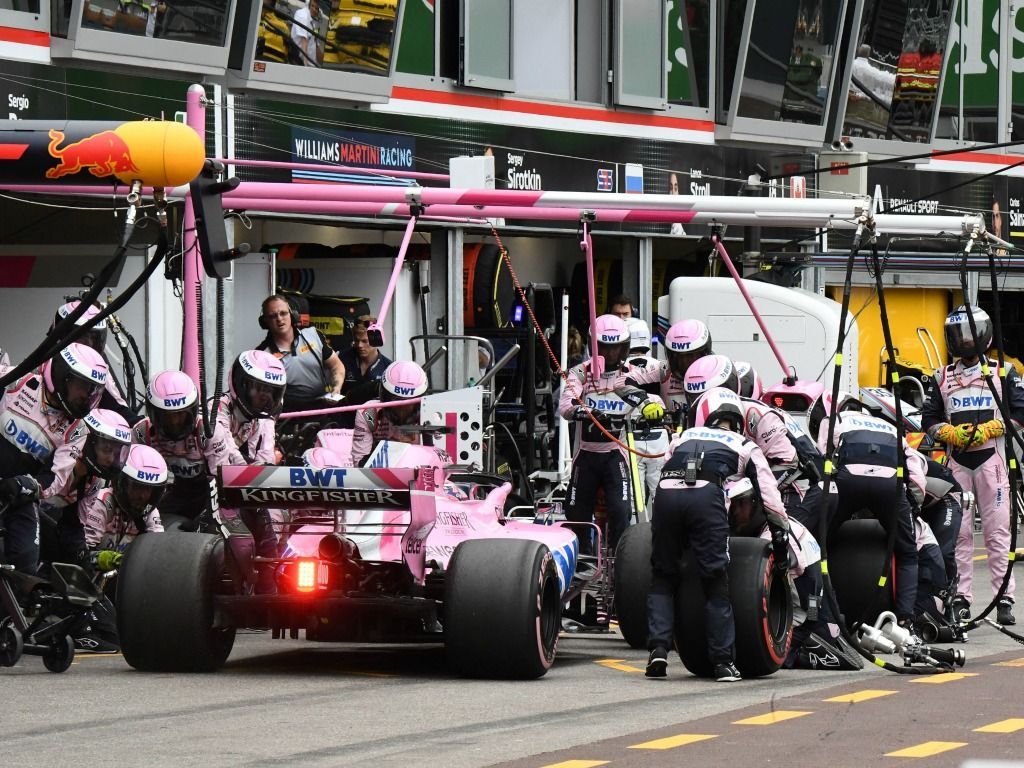 Haas have failed in their protest against Force India, the stewards declaring that the latter satisfied the definition of a "constructor".
Haas lodged a protest against Force India in the build-up to the season-ending Abu Dhabi Grand Prix.
The American team argued that Force India's VJM11 was a car designed by Sahara Force India and not the new team, Racing Point Force India.
As such they felt that Racing Point Force India had obtained 'listed parts' from Sahara Force India.
The stewards disagreed.
"The former team was no longer a competitor in the 2018 Formula One World Championship as it had as of August 16, forfeited all its rights and ability to field two cars at any further Grand Prix in 2018," read the ruling.
"The Force India Formula One Team ceased to meet the FIA definition of both a Competitor and a Constructor on 16 August 2018 when all of its assets were sold. At that point it no longer possessed the resources to meet its obligations as either a competitor or constructor.
"The Stewards therefore decide that the Racing Point Force India F1 Team satisfied, from August 23, 2018, the definition of a 'Constructor' under the 2018 FIA Formula One Sporting Regulations."
Force India underwent a change of ownership ahead of the Belgian Grand Prix when Vijay Mallya's team went into administration before being bought by Lawrence Stroll.
Haas have announced they will appeal.
The ruling…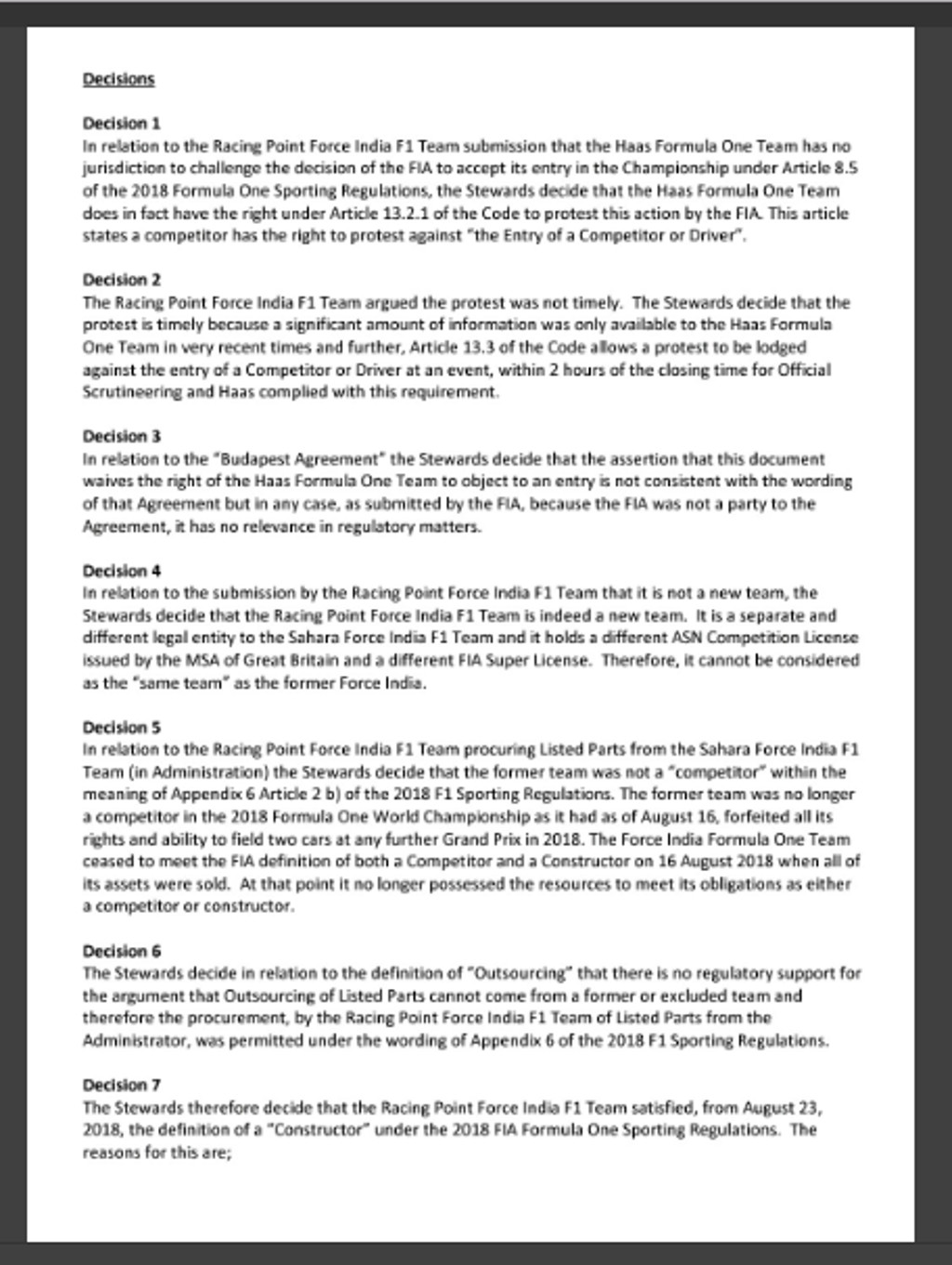 Follow all the action from the Abu Dhabi Grand Prix via our live race centre