Haas protest successful, Fernando Alonso drops out of the US GP points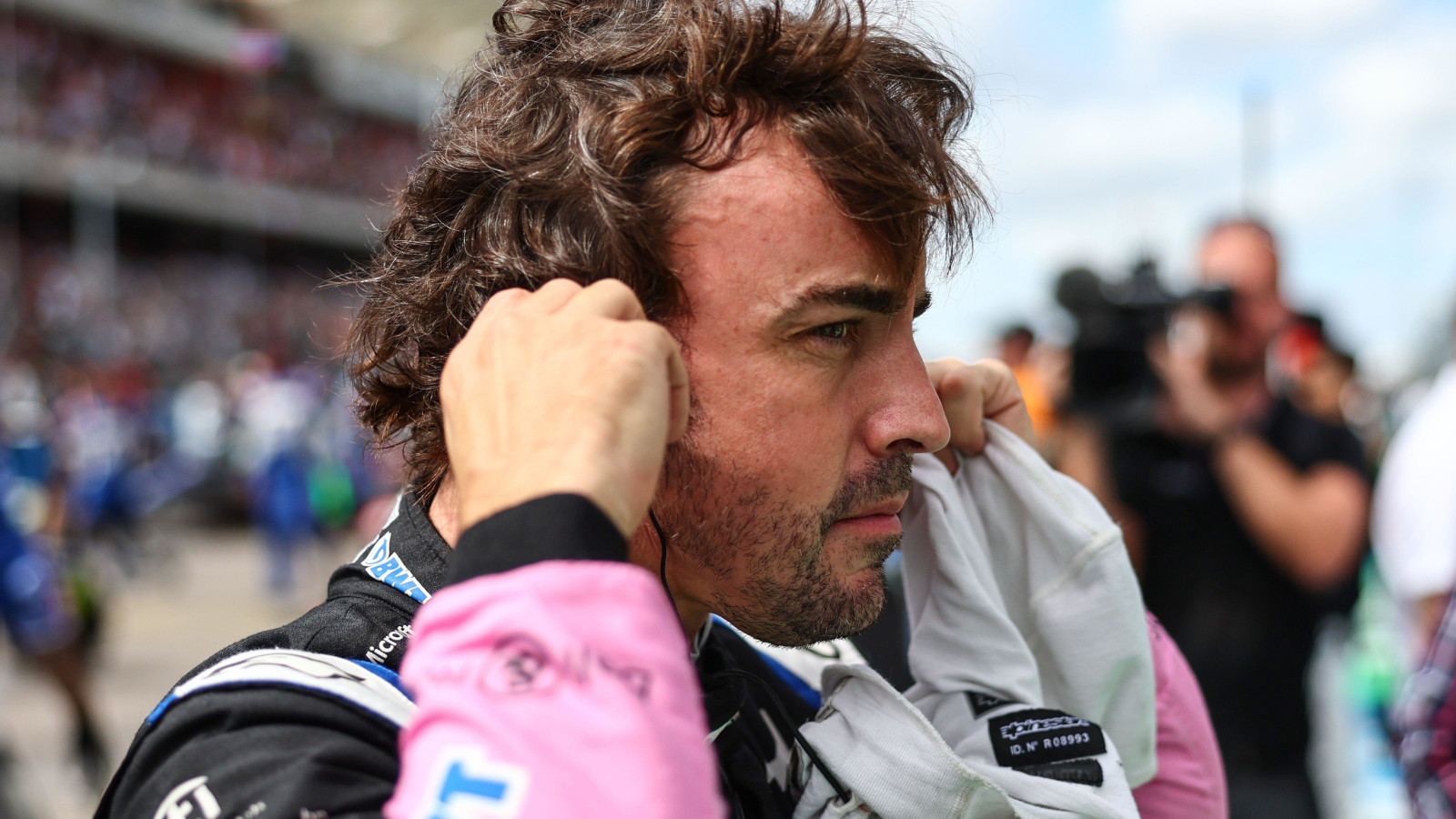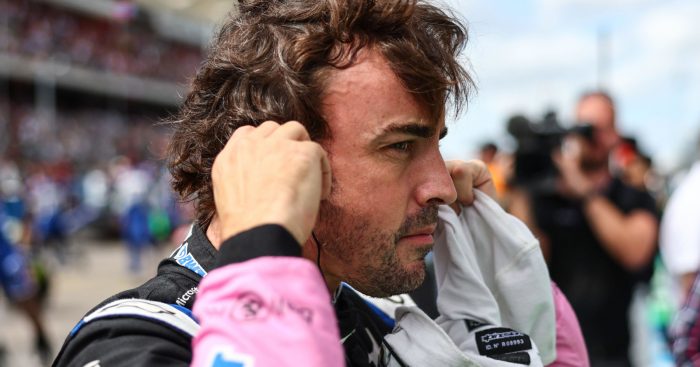 Haas' protest against Fernando Alonso's damaged Alpine was deemed admissible by the stewards, the Spaniard hit with a 30-second time penalty that dropped him to P15.
Alonso finished Sunday's United States Grand Prix in seventh place despite his Alpine having suffered damage in a dramatic accident with Lance Stroll.
Hitting the back of the Aston Martin driven by his 2023 team-mate, Alonso was sent airborne and landed heavily.
Amazingly he was able to continue, but did so with his right-side mirror hanging from the car before eventually falling off.
Haas, who have had three black and orange flags already this season for pieces of bodywork hanging loosely from the car, protested.
Alonso and Stroll come together 💥😮#USGP #F1 pic.twitter.com/H8Wbs0GaXL

— Formula 1 (@F1) October 23, 2022
That was declared successful with FIA technical delegate Jo Bauer saying "a flapping mirror was dangerous and it could come loose and hit another driver causing injury".
The stewards agreed with Alonso given a 10-second stop/go penalty after the race, which was converted into a 30-second time penalty, dropping the Spaniard to 15th.
The stewards said they were "deeply concerned that Car 14 [Alonso] was not given the black and orange flag [shown to a competitor judged to have suffered mechanical damage that requires immediate attention in the pits], or at least a radio call to rectify the situation, despite two calls to Race Control by the Haas Team.
"Notwithstanding the above, Article 3.2 of the Formula 1 Sporting Regulations is clear – a car must be in a safe condition throughout a race, and in this case, Car 14 was not. This is a responsibility of the Alpine Team."
New Document: Decision – Haas Protest – Car 14
Published at 24.10.22 03:54 CEThttps://t.co/2dYLUpqklK#F1 #Formula1 #USGP 🇺🇸 pic.twitter.com/onW6LHleir

— FIA F1 Documents Bot (@fiadocsbot) October 24, 2022
Haas had also protested Sergio Perez's Red Bull, the car also damaged in an accident earlier in the grand prix.
The stewards, though, did not support Haas in this one as after Perez's endplate fell off, Red Bull supplied photographs that proved to Bauer it was safe.
Perez held onto his fourth place.
The revised result:
1 Max Verstappen Red Bull 1:40.654
2 Lewis Hamilton Mercedes +5.023
3 Charles Leclerc Ferrari +7.501
4 Sergio Perez Red Bull Racing +8.293
5 George Russell Mercedes +44.815
6 Lando Norris McLaren +53.785
7 Sebastian Vettel Aston Martin +65.354
8 Kevin Magnussen Haas F1 Team +65.834
9 Yuki Tsunoda AlphaTauri +70.919
10 Esteban Ocon Alpine +72.875
11 Guanyu Zhou Alfa Romeo +76.164
12 Alex Albon Williams +80.057
13 Pierre Gasly AlphaTauri +81.763
14 Mick Schumacher Haas +84.490
15 Fernando Alonso Alpine +85.078
16 Daniel Ricciardo McLaren +90.487
17 Nicholas Latifi Williams +103.588