Steiner scoffs at 'ridiculous' white Ferrari claims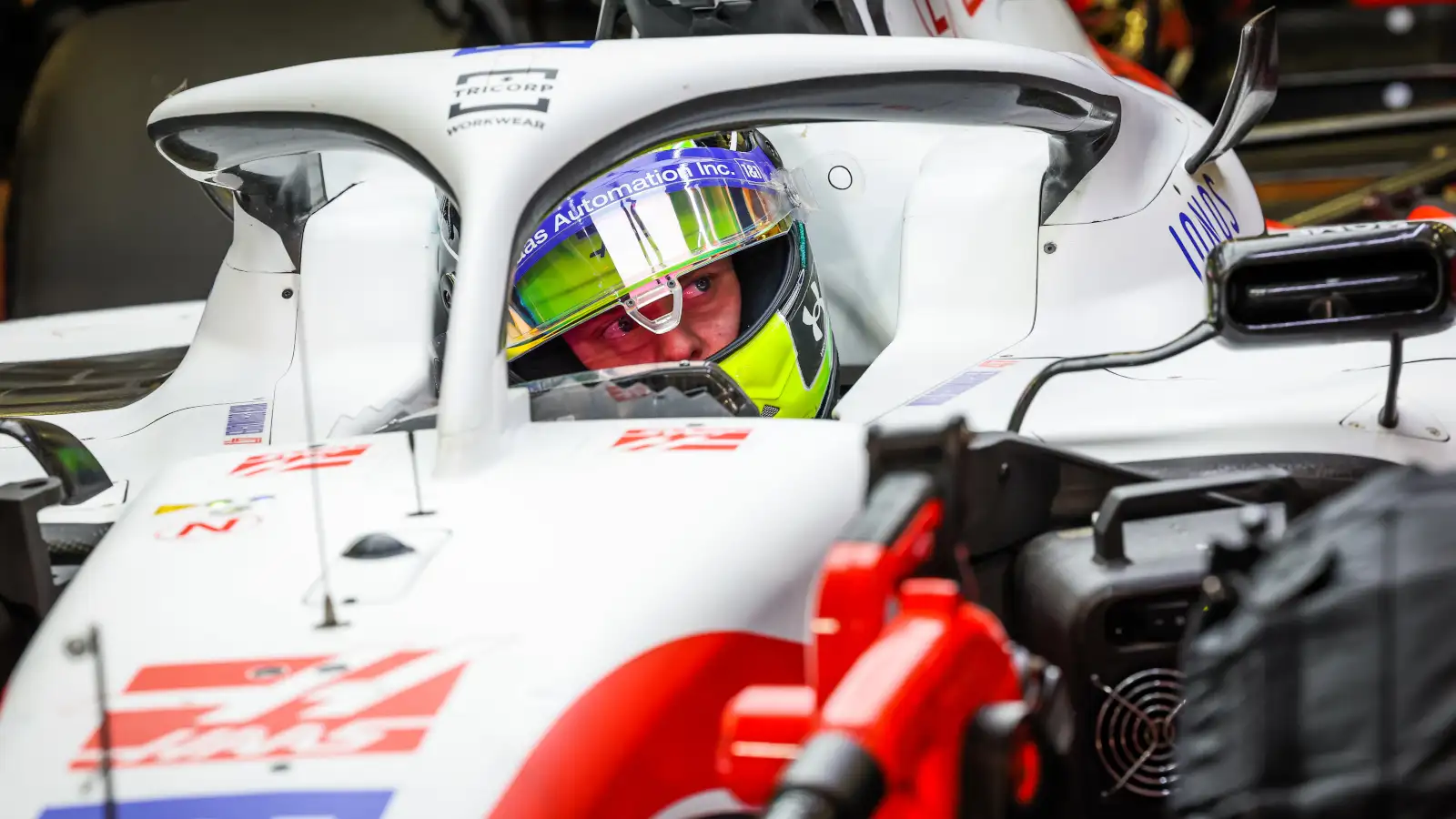 Guenther Steiner has shrugged off questions about Haas' VF-22 and its likeness to the Ferrari, the car apparently dubbed 'Moby Dick' because it is the 'white Ferrari'.
Haas arrived on the Formula 1 grid in 2016 with the team having strong ties to Ferrari.
Not only are the Haas F1 cars powered by Ferrari, but they also use the Scuderia's gearbox, suspension and other parts and also have access to their wind tunnel.
The relationship now includes an office at Ferrari's Maranello headquarters, while the new VF-22 was designed by a team led by former Ferrari senior designer Simone Resta.
Their rivals are not happy about it, fearing in-depth collaboration even if unintentional.
Alpine's Otmar Szafnauer told F1 TV: "The worry is those who share wind tunnels can have a coffee together.
"And especially if they are partners and say over coffee 'how did that go, the latest floor you tried? Don't go in that direction, not so good'."
To start your seven-day free trial of F1 TV Pro*, all you have to do is click this link and follow the instructions on screen. It's that simple!
*Available in select F1 TV Pro territories. Excludes previous free trial customers. T&Cs apply
Andreas Seidl also voiced his concerns.
"I can't speak specifically about the two cars of Haas and Ferrari," the McLaren team boss told motorsport.com. "But it's not a secret that in general, definitely these relationships that can exist within the regulations, how they are in place at the moment is a concern for us."
Haas made it through to Q3 on Saturday night in Bahrain with Kevin Magnussen qualifying up in seventh place.
Told about the comments from Haas' rivals, and that his 2022 car is being called Haas' 'Moby Dick', Steiner says it is amazing how when Haas show pace it is because of Ferrari and when they do not, it is on them.
He told F1-Insider.com: "You know, these allegations have always existed and always will. I stay calm.
"If we are good, they call our car a 'white Ferrari'. If we are bad, then no. I'm starting to find that ridiculous.
"You have to work hard for envy. You get pity for free. I wish the others would be green with envy because that means we did a very good job."
Steiner previously spoke of Haas' relationship with Ferrari and the decision to have an office in Maranello, saying it was done for convenience.
"The relationship is also regulated by the FIA's rules," he said. "You cannot do more just because we are sitting in Maranello.
"It was convenient. There were offices available because of the budget cap coming in and Ferrari had already planned the buildings.
"We took advantage that there was office space available and we have about 30-35 people from Ferrari who moved over to us because of the budget cap in Formula 1."
Haas 'can feel something good is coming'
Kevin Magnussen believes something good is just around the corner for Haas.