Haas has no issue running an all-rookie line up next season but Guenther Steiner has ruled out American Colton Herta being one of those drivers.
Haas is in the hunt for two new drivers after informing both Romain Grosjean and Kevin Magnussen that 2020 will be their final campaign with Haas.
Steiner has previously stated he's not looking for replacements who are nearing the end of their careers, rather he wants new blood.
So new he's open to signing two rookie drivers.
"Yes, yeah, we're open to anything," he said at the Portuguese Grand Prix weekend. "We're open to anything. I always said that.
"For me it's like we're open to anything and I don't want to go down and say it could be this, it could be that.
"I say no because otherwise speculation starts there but what we are going to do, we will try to announce as soon as possible who our drivers are so we stop this guessing but we are not at that point because we haven't got signed contracts yet so it would be no point to say something, this could be, this should be because then people just…
"If it doesn't happen, then you have to again explain it, so people just need to be a little bit patient.
"Hopefully it isn't long, maybe a month or so away, and then everybody gets to know but it's just one of the things, if you do contracts, you are obliged not speak about it.
Get your hands on the official Haas 2020 collection via the Formula 1 store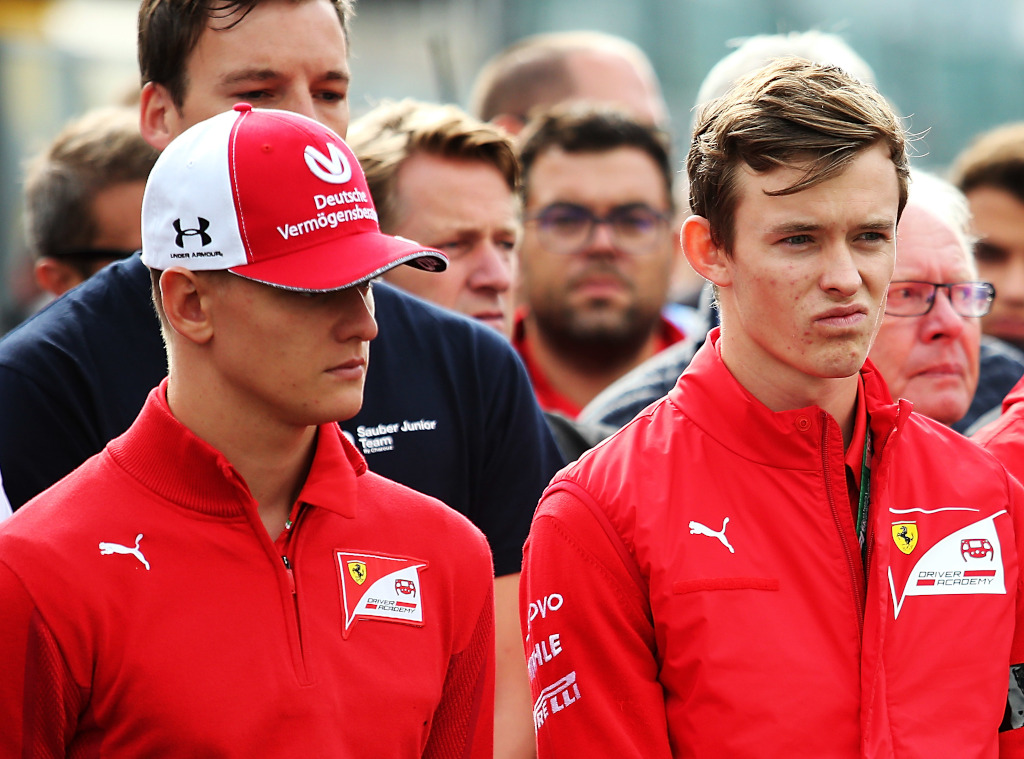 According to F1's rumour mill, Haas is considering Callum Ilott, Mick Schumacher and Nikita Mazepin, the latter bringing him with huge sponsorship courtesy of his father's companies.
But is there a space for an American driver?
Asked whether California driver Colton Herta, who is third in this year's IndyCar series, could be in line for a move over to Formula 1 with Haas, Steiner shot that down.
"I think Colton Herta is doing very well," Steiner said. "He's one of the drivers when I watch IndyCar and I'm back in the States, actually. I think he's doing a great job there.
"I haven't spoken to him so we stop this speculation. We have had to stop speculation lately.
"But I respect a lot what he does. He's very young, I think he's got a great future but I think he's pretty happy where he is at the moment, and therefore we didn't talk to him.
"It is also always difficult… I know that he based in Europe before and all that stuff but he's in his second season in IndyCar and he's with a good team there and the investors, I think they want to see him there.
"I haven't spoken with him, but I have the utmost respect for him, what he's doing there but he will not be in our car next year."
Follow us on Twitter @Planet_F1 and like our Facebook page.