Haas deny twisting rules with Russian flag livery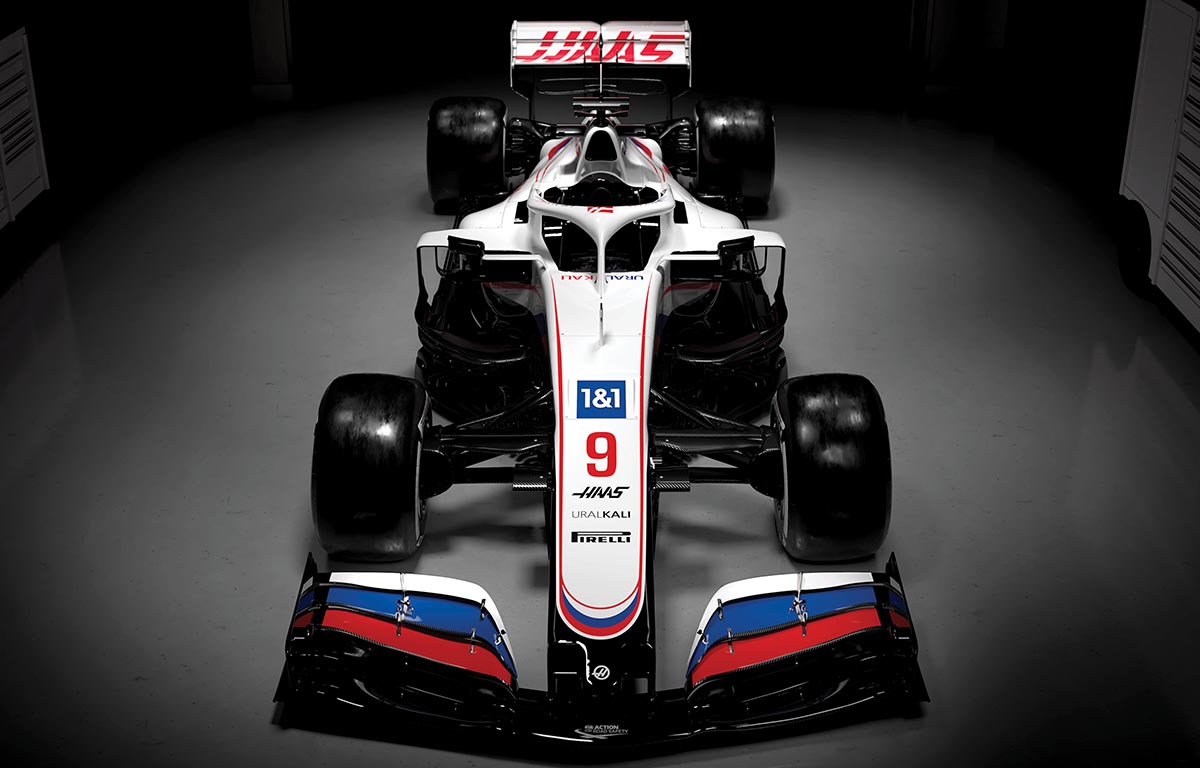 Haas have insisted they did not try to bend the rule that currently bans the Russian flag from Formula 1 when designing the livery of their new car.
Moscow-born Nikita Mazepin, who has joined the Haas team as a driver for this season, will have to race under a neutral flag because an anti-doping ruling against Russia has been extended to F1.
It means the Russian flag cannot be raised in the event of Mazepin finishing on the podium, nor the national anthem be played should he win a race this season or next.
But the colour scheme for the 2021 Haas car, the VF-21, displays the sequential white, blue and red of the Russian flag, including on the front wing.
The livery reflects the sponsorship of Uralkali, the Russian potash and fertiliser exporter and producer which in 2013 was taken over by Uralchem, the company of which Mazepin's father Dmitry is chairman.
Haas team principal Guenther Steiner maintained the livery had been planned before the banning of the Russian flag from World Championship sporting events had been announced by the World Anti-Doping Agency.
Driver and team face coverings are available now on the official Formula 1 store!
— Haas F1 Team (@HaasF1Team) March 4, 2021
"We didn't circumvent anything," said Steiner, quoted by Motorsport.com. "We came up with this livery already last year before all of this came out from WADA about the Russian flag.
"Obviously we cannot use the Russian flag as the Russian flag, but you can use colours on a car. In the end, it's the athlete which cannot display the Russian flag and not the team. The team is an American team."
Steiner said the team had been in contact with the FIA over their new livery but claimed they did not require approval for the design.
The ban, in relation to state-sponsored doping and cover-ups at the 2014 Winter Olympic Games in Sochi, means Mazepin jnr cannot have Russian emblems, flags or symbols, or the words 'Russia' or 'Russian' on his clothing at F1 race weekends.
He is expected to compete as a "neutral athlete from Russia", as permitted by the ruling.
But the 22-year-old said he was still to finalise the exact terminology of his classification this year.
"I've wanted to compete in F1 for the whole of my life, ever since I knew F1 existed," said Mazepin.
"It's very unfortunate that the year I've achieved my goal, this stuff happened. It's not for me to judge or decide in any way.
"Currently, I'm still in a discussion on how I will be classified. There is no decision yet."
Follow us on Twitter @Planet_F1 and like our Facebook page