Haas reveal big plans for US races with special racing suits confirmed for Miami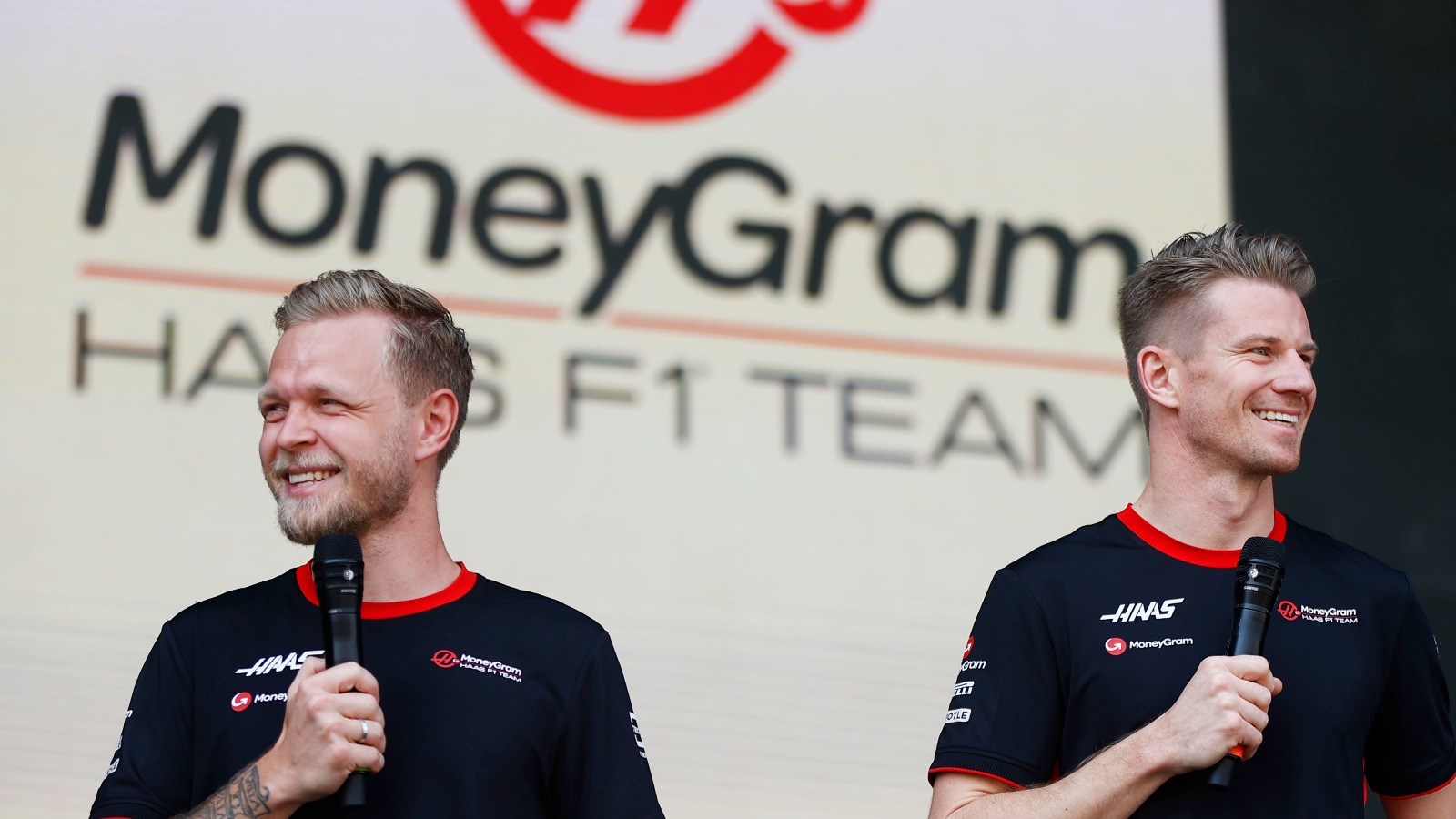 Haas will celebrate their American roots when F1 comes to Miami by wearing special race suits as well as introduce potential livery changes for the Austin and Vegas races.
Haas have a unique season ahead of them in that they will have three home grands prix with a trio of races set to be hosted in the United States.
The American team is based in Kannapolis, North Carolina which is 750 miles away from Miami but they have a workforce of more than 200 based across the US, the UK and Italy.
With the first of the three US races approaching, Haas have already planned out how they will celebrate their home race by revealing to PlanetF1.com that special race suits have been designed for the race in Miami.
"All three races are important to us," Haas director of marketing Mark Morrell told PlanetF1.com.
"We're lucky as a team, I suppose to have three home races, but what I quite like about them is that they're all very distinctive.
"Miami and Vegas is very much an opportunity to pitch ourselves in front of a very new audience. Austin is perhaps a bit more of a traditional motorsport audience and we change our approach there slightly.
PlanetF1 recommends
Verstappen camp reportedly not happy with Nico Rosberg's critical comments
The next five Fernando Alonso landmarks after 100th F1 podium
Who are McLaren's new tech chiefs following James Key's departure?
"We will most definitely be running special suits and special liveries at some, perhaps not all. But we've got special suits for Miami and then we'll look at the car around Austin and Vegas."
The Vegas race may be seven months away but already a considerable amount of planning has gone into the weekend and Morrell revealed Haas have plans to work with a local partner to put on a "huge fan event."
"At all races we have significant hospitality activations," Morell said. "We have grandstand packages, we run an event on Saturday night in conjunction with F1 Experiences called Haas Hangout which is a bit more of a fan event. We'll have standalone retail units trackside at all those races. Partner activity will be really extensive during that period.
"[Haas' new title sponsor] MoneyGram have got plans for more downtown takeovers and then for Las Vegas in particular, we're working with a local partner where we're going to do a huge fan event, pre-race as well, hopefully on the Wednesday, which will be really exciting.
"And then we've got an ongoing relationship with the Starlight [Children's] Foundation where we'll continue to support that around those US races with hospital visits across all those three cities."